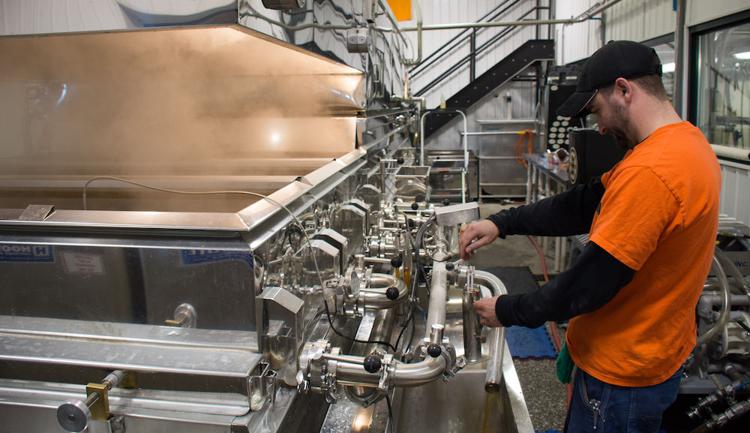 ST. ALBANS – A report commissioned by the Agency of Agriculture has recommended maple producers turn to niche products and look abroad to swell sales for the growing maple industry.
Released earlier this week by the Agency of Agriculture, the report, prepared by the Atlantic Corporation, explored the growing market for maple and recommended ways Vermont's producers could tap the culinary world's latest trends.
In a statement released by the Agency of Agriculture earlier this week, Secretary of Agriculture Anson Tebbetts heralded the report as research that "will help sugar makers stay ahead of the curve in a competitive market."
"This research will open up more markets for those making their living off the land," Tebbetts said.
The report found Vermont maple could stake a claim in several growing food markets, from a widening demand for healthier foods to the specialty food and beverage markets.
The report also recommends that Vermont's sugarers look overseas, where demand is growing in established markets like Australia and in newfound markets like South Korea and China.
Vermont remains the largest source of maple syrup within the U.S., providing nearly half of all maple produced within the U.S.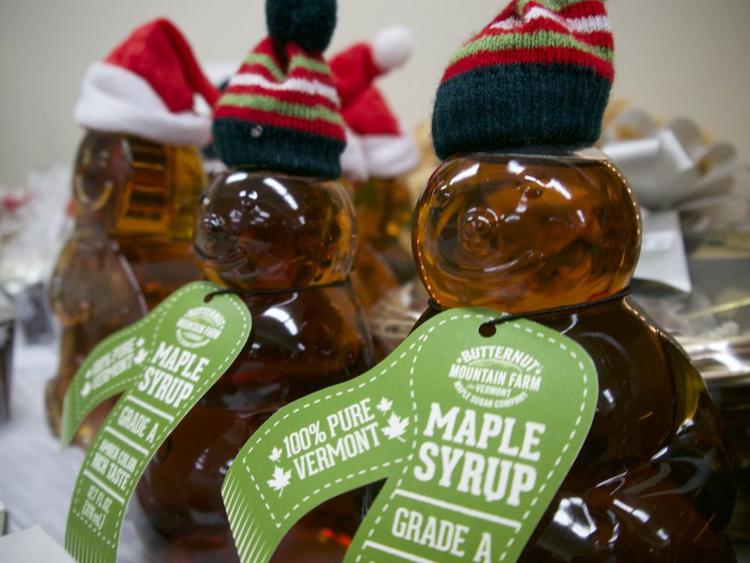 That comparatively high volume is important, according to the report, as the Atlantic Corporation recommends "Vermont should focus on sustaining a price advantage over its chief U.S. rivals" should it want a stake in global markets.
While that production continues to grow in Vermont and within the U.S. overall, the U.S. remains a net importer of syrup products, importing more than $182 million worth of syrup from Canadian producers in 2018.
"The U.S. imports more maple syrup than it produces each year, and the rate of imports has grown considerably over the past 40 years," the report read.
The U.S. is the largest importer of syrup despite being the second largest producer of maple products in the world, with U.S. imports of syrup products from Canada accounting for nearly half of the overall value of syrup imports worldwide.
Canada produces nearly three quarters of all maple syrup consumed in the world. Most of that production is centered in Quebec and, according to the report, production there is expected to continue growing despite a recent string of challenging years.
Consumption of maple products in the U.S. in particular continues to grow, with the report speculating those increases come from a widening "sophistication and diversity of consumer tastes."
The report quotes Eric Sorkin, the co-founder of specialty syrup producer Runamok Maple, to that effect. "The country's food sophistication has changed an awful lot in the last 10 years," Sorkin said. "People are much more dialed into the quality of the food, the provenance of it, and the country's becoming more adventurous in what they are eating."
Runamok recently expanded to a new production facility in Fairfax, filling a space previously occupied by a factory producing Scrabble tiles.
As a result, the syrup market's largest players, including those producing corn-syrup based pancake syrups, have "made efforts to shift the perception of maple syrup from a pure product to an ingredient," according to the report.
"These companies are combining maple syrup with salad dressing, oatmeal, bacon, beans, sausage, BBQ sauce, coffee and cocktail syrup, and more," Atlantic's report reads.
Those same trends were observed outside of the U.S. as well with hundreds of new maple-based snack foods and products entering markets in the United Kingdom, China and Japan over the past decade or so.
Producers have also have "an enormous opportunity" to tap a growing health-conscious market, with the report citing interest in using maple syrup as an alternative sweetener to sugar. "Health-conscious snacking and smaller, more frequent, meals are widespread consumer trends with nine in ten consumers now snacking multiple times throughout the day," the report read.
"Given that maple syrup is all natural and nutrient rich with calcium, potassium and zinc, it has the potential to play a large part in the healthy snack trend as an alternative sweetener to sugar," the report continued, before ultimately warning "more work is needed to come to more conclusive evidence of the health benefits of maple syrup."
The report also recommended maple producers continue partnering with craft beverage makers, like the craft brewers and distillers that have come to define a larger part of Vermont's culinary world.
"Local producers can collaborate with local brewers to create maple-flavored beverages, further driving up demand for U.S. maple syrup," the report recommends.
In an interview last year, the Agency of Agriculture's Development Division Director Abbey Willard told the Messenger craft brewing and distilling continued to thrive as an increasingly localized product in Vermont.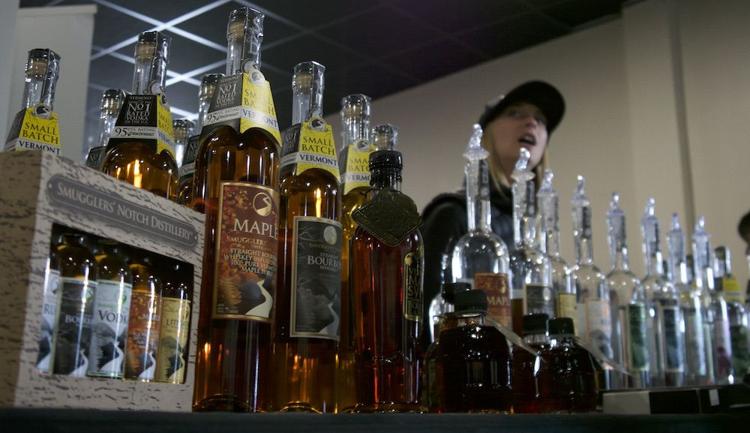 "We haven't seen a decline and actually continue seeing growth in craft wine and spirits," Willard said. "Sourcing of local grains and sweeteners like maple and honey. It's not just about being a Vermont-based business, but using local ingredients."
Beyond brews, the report also recommended Vermont producers turn toward maple water, a product the report compared to coconut water due to the amount of nutrients found within maple trees' sap.
Maple water, long considered a medicinal beverage in places like Korea and Russia, "might provide an opportunity for Vermont farmers to market as a health food/functional beverage as an export to Europe," the report read.
While the tone of the Atlantic Corporation's report appeared mostly optimistic, it warned of possible hiccups in the growing market for maple products, including a shortage of labor, trade tensions and the shortening sugaring seasons caused by climate change.
The report recommends overcoming these challenges with more advanced technology, like steam-powered evaporators and more advanced tubing – technology that should "reduce costs of labor" and negate "the effects of harsh winters caused by climate change."
The report was the first phase of a grant-funded research project for supporting and regulating Vermont's growing maple industry.
Three international market reports are planned to follow the Atlantic Corporation's report.