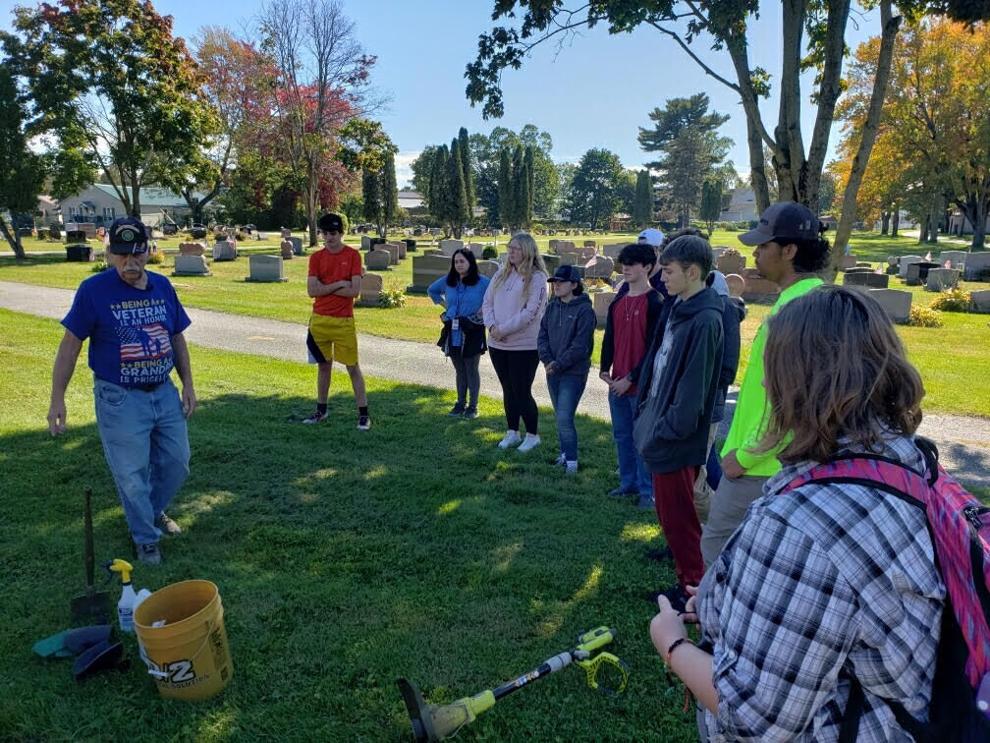 In early October, local veteran Bruce Spaulding taught MVU students in Jason Barney's Abenaki and Local History course to clean veterans' headstones.  
Spaulding started his headstone cleaning efforts years ago, encouraging students to volunteer outside of school hours. This work was one reason why Spaulding was named the Swanton Chamber of Commerce's 2020 Citizen of the year. 
"Thank you for your service to our community, Mr. Spaulding - and for sharing your knowledge with our students!" a post on MVSD's Facebook page stated.