Good morning,
In a bit of happy news amidst all of the COVID updates, Northwestern Medical Center has given Pam Cross the hospital's 2020 Community Service Award. 
Gov. Phil Scott has announced several steps to try and quell the current surge in COVID-19 within Vermont.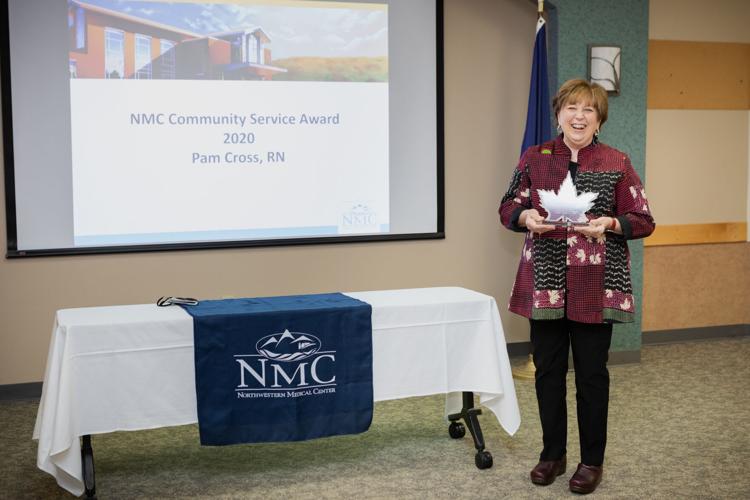 Pam Cross was recognized for her work early in the pandemic
What she did: Cross organized approximately 450 sewers and other volunteers who together made 26,000 masks for NMC, other health care providers, municipalities and businesses.
What those who nominated her said: "Not only has she and her team provided a valuable free resource to anyone who needs them, she has given community members an active way to contribute, to make a difference, and to come together in a time of isolation."
What Cross told the Messenger: "For myself personally, this is one of the most rewarding efforts I've ever been involved in. With the amount of dedication, selflessness and willingness to help each other, these women that are involved with this project – it's almost hard to describe."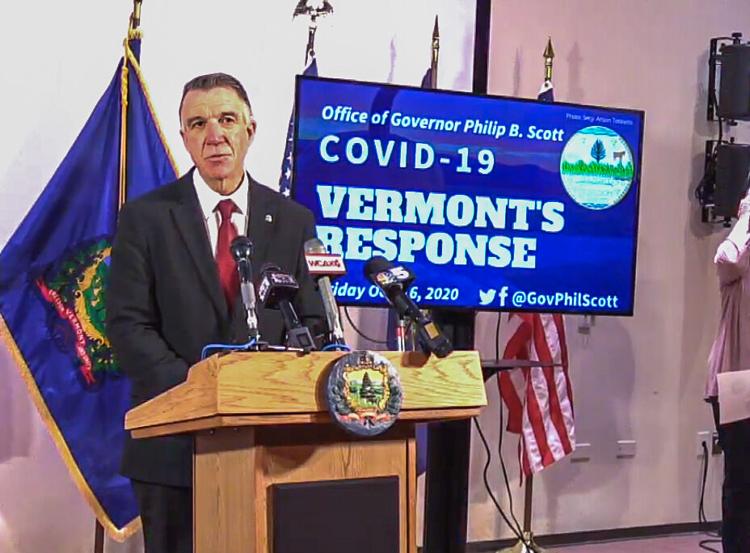 No getting together with friends. All meetings between members of different households are banned, even those that take place out of doors. 
Why: More than 70 percent of new COVID cases in Vermont have been linked to small social gatherings where people were lax about social distancing.
When the Dept. of Health calls, you must answer. The latest iteration of the governor's emergency order requires Vermonters to answer or return calls from the Dept. of Health and to provide truthful answers to contact tracers.
Why: The state has struggled to control outbreaks in which those involved have not answered contract tracers questions or have not answered those questions truthfully, including attendees of Halloween parties in Milton and Marshfield. Health commissioner Dr. Mark Levine has repeatedly said that without contact tracing the state cannot contain cases before they become full-blown outbreaks.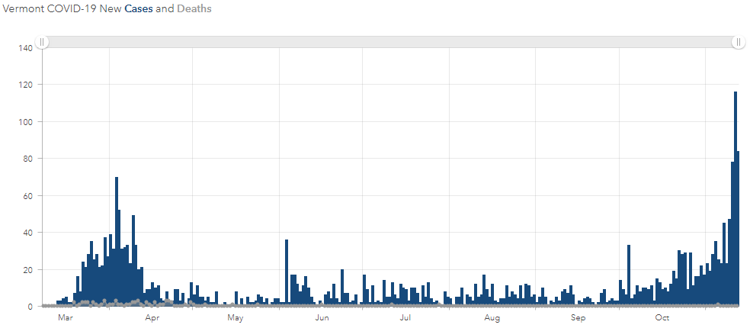 Bars and social clubs are now closed. Restaurants remain open for in-person dining, but only until 10 p.m.
Why: As COVID-19 cases rise precipitously within the state, officials are looking for ways to limit interpersonal contact, while keeping as many businesses open as possible.
Recreational sports teams and leagues are suspended, aside from high school sports.
Why: While high school sports have shown they can limit exposure, recreational teams have not, with hockey and broom ball leagues in Central Vermont contributing to that region's increase in cases.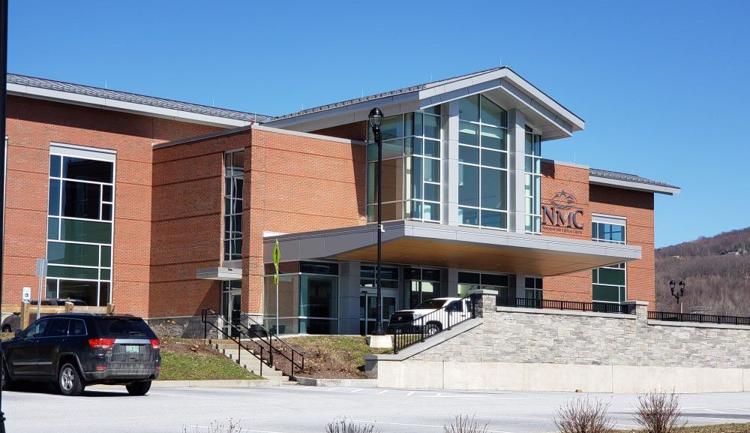 Northwestern Medical Center is limiting visitation.
What it means: One visitor will be allowed for those who need someone with them such as a pediatric patient, someone with special needs, or women in labor. Otherwise visitation is not allowed.
The hospital's decision comes as other area hospitals, including the University of Vermont Medical Center are taking similar steps to reduce the risk of COVID exposure for patients and staff.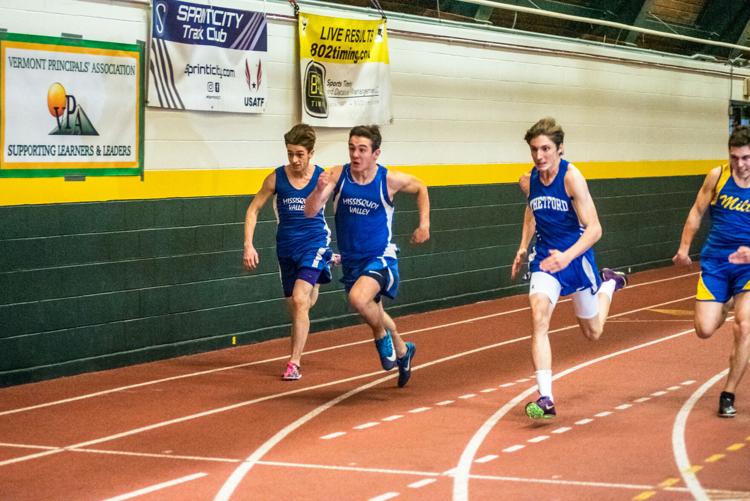 While he was unable to bring his long jump to competition this spring, MVU's up and coming track athlete, Jarrett Beauregard, found a new focus — firefighting
What he did: This fall, Jarrett joined Franklin's volunteer fire department.
What he said: "I remember the firefighters coming to my elementary school, and I've always wanted to get into something that provided help for people."
What you can do virtually
While in-person events are increasingly on hold, here are some upcoming online events for you and your family.
• Birds of Vermont Museum on Zoom: Winter Bird Feeding
Tuesday, Nov. 17 7-7:45 p.m.
Birds of Vermont Museum Executive Director Erin Talmage shares which birds winter in Vermont, what they eat, where they shelter, and how you can watch and help them. To register, email library@miltonvt.gov. (802) 893-4644. https://miltonlibraryvt.org/.
• Age Well Online 3SquaresVT class
Thursday, Nov. 19 1:30-2:30 p.m.
Learn about the 3SquaresVT program online for free. Donations appreciated. Register by contacting Isaac Kranz by phone: 802-662-5266 or email: ikranz@agewellvt.org
• Vermont Hand Crafters 68th Vermont Fine Craft and Art Show Online
Sat/Sun, Nov. 21-22. 9 a.m.-9 p.m.
Watch live demos, video chat with artists and crafters and support your local artists. For more information, visit www. vermonthandcrafters.com. Office Manager, 802-872-8600