Good morning,
COVID-19 is continuing its resurgence in Vermont, with attendees at a Halloween party in Milton and bowlers at the Spare Time in Colchester asked to get tested. 
Fairfax revisited a previous discussion about racism within the community, with more than 60 people on hand to offer their experiences, observations and opinions at a recent selectboard meeting.
On a brighter note, youth in St. Albans may soon have a place to drop-in for a warm meal, clean clothes and help with school or job seeking.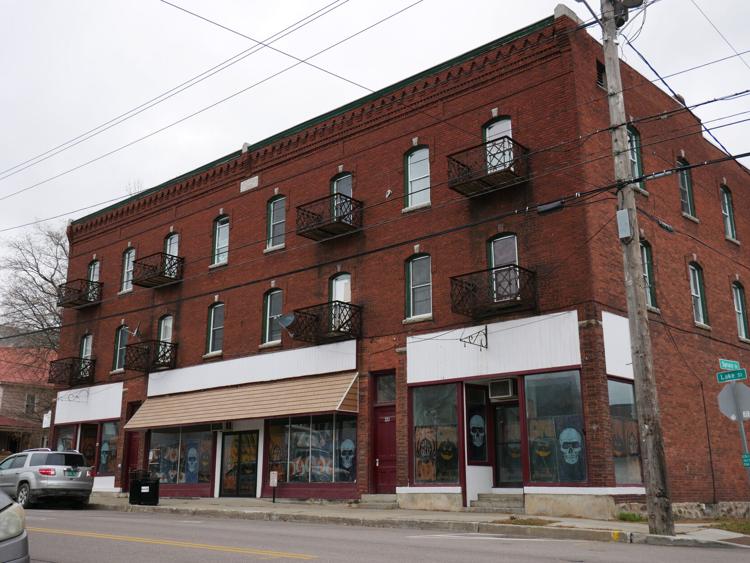 Spectrum Youth and Family Services has identified a location on Lake Street for its drop-in shelter for youth aged 14 to 22.
What to know: Before opening, the shelter needs a conditional use permit from the St. Albans City Development Review Board, but that approval will likely be forthcoming after no major concerns were expressed at two recent DRB meetings.
The location has been used for similar uses in the past, and Spectrum executive director Mark Redmond says it was hands down the choice of local human service agencies and organizations.
When is it opening? Landlord Mark Larue is reportedly making some improvements needed for the shelter, and if all goes well it could be open by January.
In a recent letter to the Messenger, former St. Albans resident Faith Foley described how Spectrum's Burlington shelter provided her with a desperately needed lifeline when she was 19 and homeless. She's now a college graduate and a member of Spectrum's board.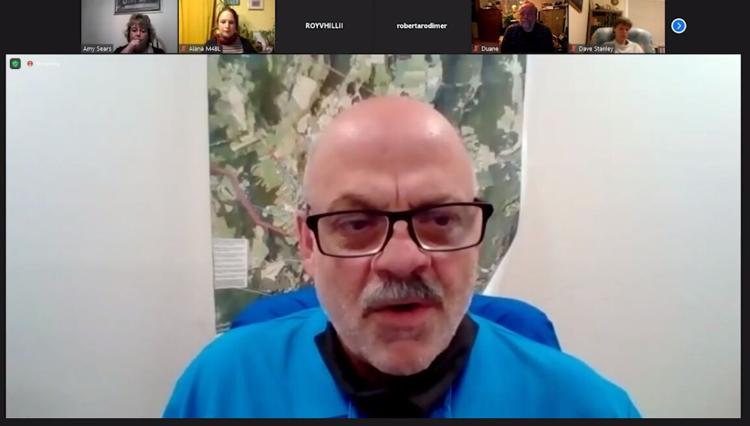 At a meeting in October, the Fairfax Selectboard declined to support a statement saying Black Lives Matter
What to know: One board member stated if there was racism in Fairfax, she wanted to see examples. At the board's most recent meeting, more than 60 people came with examples, many of them students and teachers at Bellows Free Academy in Fairfax.
What was said: One recent BFA graduate, Moses Delane, described having racial epithets shouted at him in the hallways. "Fairfax was not a comfortable experience for me," Delane told the selectboard. "If you would've asked me in high school if I thought Fairfax believed Black lives matter, I would've said no."
The decision: The board ultimately reversed its previous decision in a 3-1 vote, endorsing the statement proposed by a group of Fairfax citizens.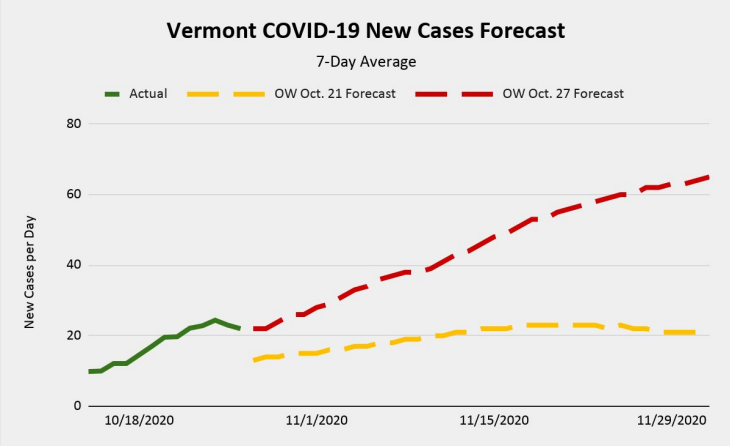 Vermont broke its record for COVID-19 cases in a single day on Thursday with 109 new cases. That record was set Wednesday.
State officials say contact tracing has linked the rise in Vermont to two things:
Contact with people from outside of Vermont without the required 14-day quarantine.
Attendance at social gatherings where precautions such as mask wearing and physical distancing were not practiced.
Where it happened: Among the gatherings were two Halloween parties, one in Milton and one in Marshfield. Contact tracers at the Vermont Dept. of Health have not been able to successfully trace all of the attendees, and the health department is advising anyone who attended the parties to get a COVID-19 test. Click here for information on how to get tested.
The department is also asking anyone who is part of a bowling league that played at Spare Time in Colchester on Nov. 3 and 4 to get tested.
On a happier note, six new members have joined our community.
Read about the babies born at Northwestern Medical Center between Oct. 27 and Nov. 4.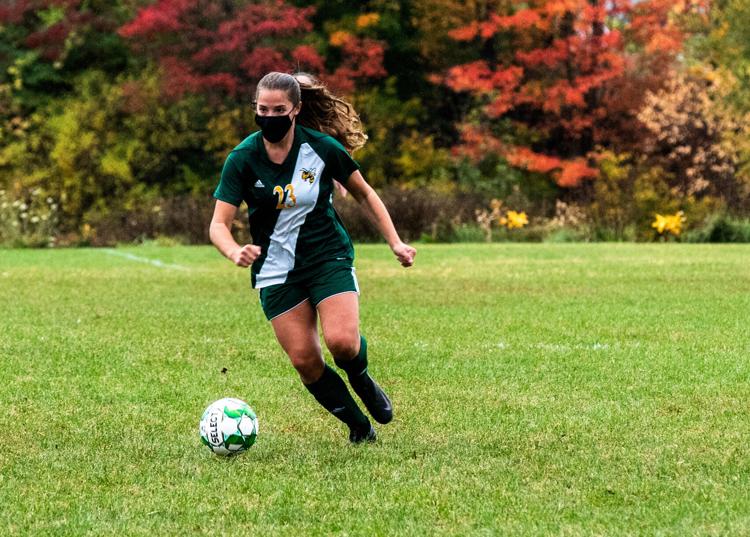 The Messenger named our last Athletes of the Week for the fall season.
The winner: Congratulations to Sophie Burns of Enosburg and John Viens of Richford.
Lots of goals: Burns, a senior, had a standout season on the soccer field, scoring 19 goals in just 10 games.
More than one sport: Sophomore Viens played soccer while also running cross country, where he dropped his times in the 5,000-meters by nearly 5 minutes from last year.
Things to do: On Sunday, St. Paul's Methodist Church is holding its annual Cram the Van event to benefit NorthWest Family Foods.
Bring donations of turkeys and the Thanksgiving trimmings to the church, located on Church Street in St. Albans City, between 11:30 a.m. and Noon.
NorthWest Family Foods serves families throughout Franklin County.
What we'll be focused on today:
• On Fridays, Gov. Phil Scott holds a press conference at 11 a.m. We'll be tuning for the latest update on the COVID-19 uptick in Vermont.
• This evening, Messenger executive editor Michelle Monroe will be joining Stewart Ledbetter for a roundtable discussion of Vermont politics on Vermont Public Television's Vermont This Week.