FAIRFIELD — Fairfield's Meeting House on the Green concert series is moving outside for 2020. The series, renamed Live at Five, will include four outdoor concerts.
Before the onset of COVID-19, ten acts had been booked to perform this summer and fall.
The shows, usually held inside the building, typically draw 50 -60 people. "When COVID happened, we realized we weren't going to be able to do that," said Nancy Shaw, one of the concert series organizers and a leader in the restoration of the meeting house.
"It was a sad decision, but inevitable," added Tyrone Shaw.
The good news was that some of the restoration and renovation work from the past two years made it possible to shift performances to the recently built terrace. The meeting house also has a new sound system that allows for performances facing either into or out of the building, Tyrone explained.
In addition to moving outside, the concerts are moving to 5 p.m. That's because the concerts will be filmed and shown on Northwest Public Access Television. The lighting is better earlier in the evening, Nancy explained. The hope had been to broadcast them live, but East Fairfield simply doesn't have enough bandwidth, she said.
Unlike in years past, food and beverages will not be on sale during the shows. People are invited to bring their own food, but they will have to take their trash away with them, as there will not be any receptacles at the meeting house.
Attendees will be asked to socially distance, and places to sit and watch the show will be marked on the grass. "In my experience, most people have no concept of what six feet is," said Tyrone. "We want this to be safe."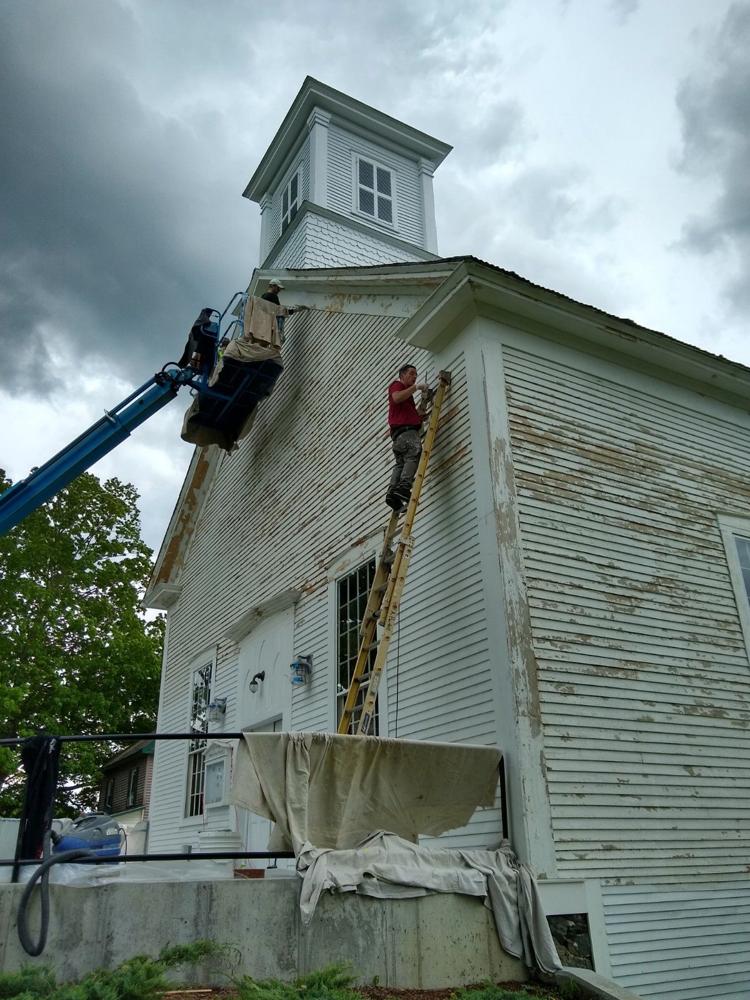 Should it rain, Nancy said the meeting house can hold about 40 socially distanced people. Folks are being asked to call 802-827-6626 and reserve an inside seat.
As at previous shows, there is a suggested donation of $10. Proceeds from the shows go to pay the musicians and to fund the ongoing renovations to the meeting house.
This summer the exterior was sanded, primed and repainted. Still do be done is interior painting, restoration of the organ, and reopening the choir loft.
All four the acts returning this year are past favorites.
The Will Patton Quartet will open the series on Friday, July 17. The quartet, which plays a mix jazz and world music, features legendary jazz mandolinist Will Patton, violinist David Gusakov, bassist Clyde Stats and guitarist Dono Schabner.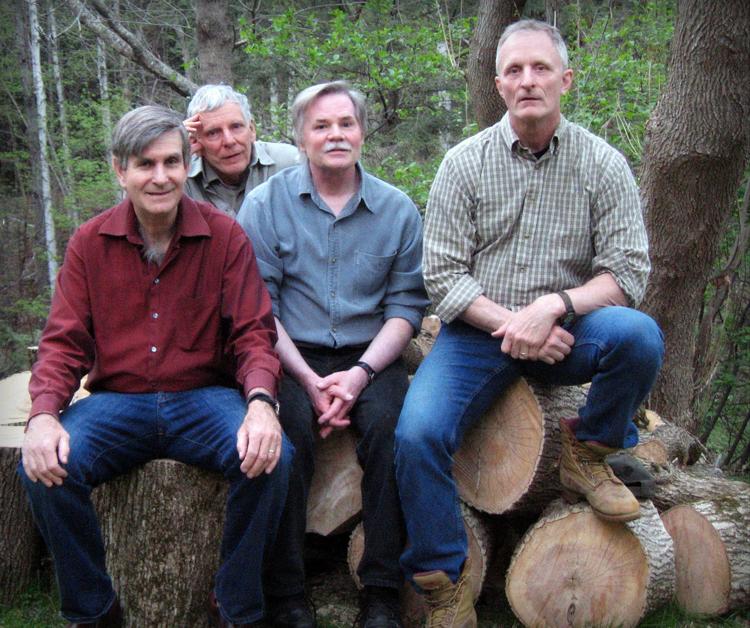 The focus shifts to bluegrass in August with Beg, Steal or Borrow performing on Aug, 14. The band features Jeremy Sicely on guitar, Geoff Goodhue on mandolin, Roland Clark on fiddle, Fran Forim on bass, and Luke Auriemmo on banjo. "Together they bring highly honed arrangements and sweeping harmonies to an amazing repertoire of bluegrass classics, old and new," Tyrone wrote in an announcement about the series.
Elmore singer/songwriter Christine Malcom, joined by long-time accompanist Rudy Dauth, bassist Fran Forim, and mandolinist Hank Clark, will perform on Sept. 18. "In his description, Tyrone wrote, "Together these talented musicians bring a punchy yet lyrical sensitivity to their chronicles of love, loss, joy and sorrow in small town life."
The final show, on Oct. 19, will be local favorites the Oleo Romeos. Unlike the other shows, proceeds from this concert will benefit Fairfield's Community Center.
This is the seventh year of concerts being offered at the Meeting House on the Green. "It's been an absolutely lovely thing," said Tyrone, a member of the Oleo Romeos. "It's a wonderful place to play."
Tyrone said they were glad to be able to honor some of their previous contracts and help musicians "who've taken an absolutely horrible hit."