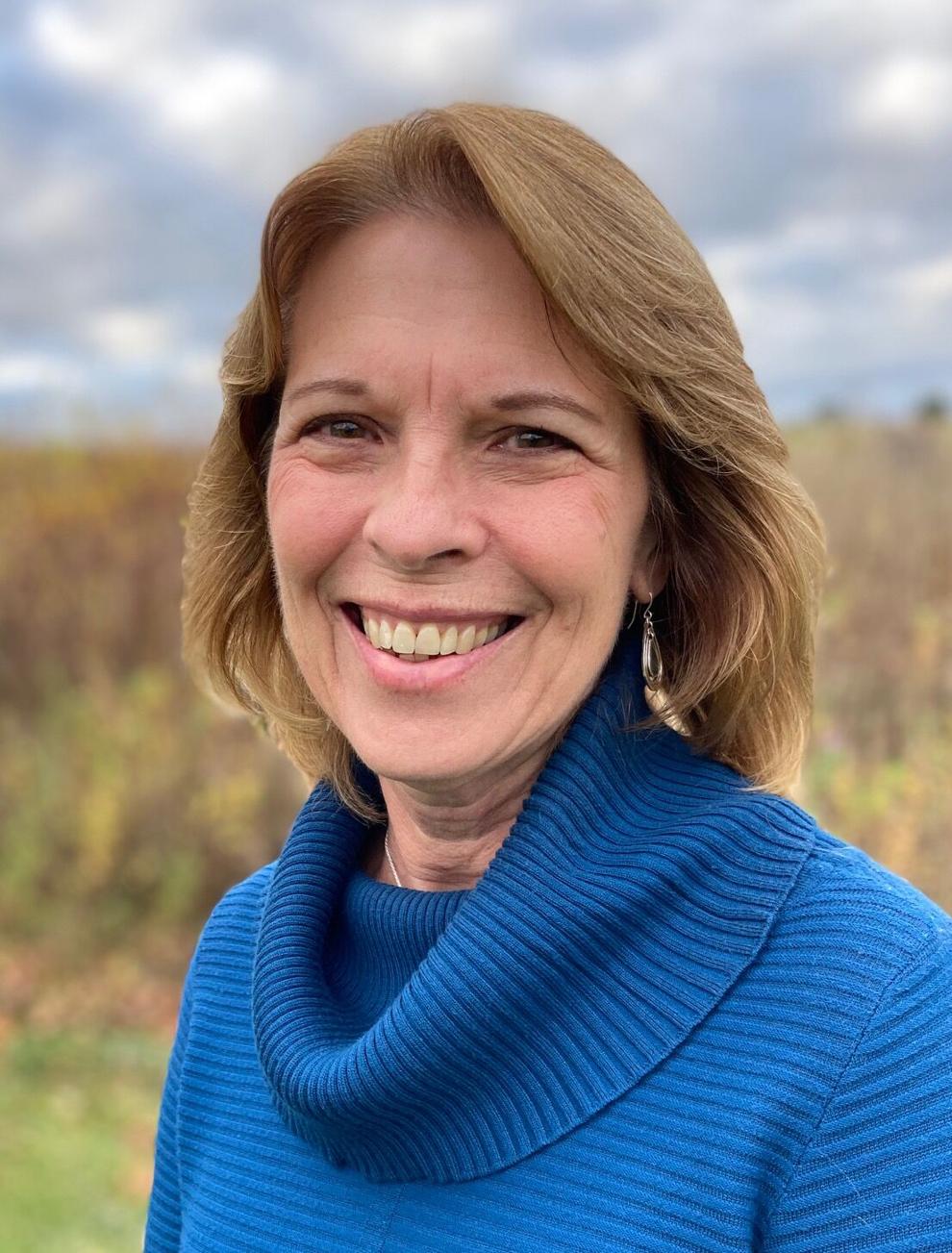 FAIRFIELD — A lifelong Fairfield resident has been decorated by American Mothers, Inc. (AMI) and will be in the running to garner a national award as Mary Schreindorfer was recently announced as the 2021 Vermont Mother of the Year.
She is the 62nd woman in Vermont history to hold the honor.
After growing up in a family of nine, all of whom worked and played on the family's dairy and maple sugaring farm in Fairfield, Schreindorfer graduated from Trinity College in Burlington in 1973 and started teaching in St. Albans City. She would soon after begin a family of her own, having four children who she could not be more proud of.
Schreindorfer now has 12 grandchildren, ranging in ages from three to 19, and one great grandchild.
"It's a humbling experience," Schreindorfer said of winning the award. "I think it's hard, when you know so many people who are deserving, to feel that you have been singled out and chosen. I do think that mothers deserve a lot of support and deserve more recognition than maybe they get; it's one of the hardest things that a woman will ever do, but it's also one of the most rewarding. There's all kinds of wonderful mothers out there doing great things with their children, and I guess I just hope that this gives recognition to all of them."
Schreindorfer and other honorees from all U.S. states and territories will be recognized in May during the 86th National Convention of American Mothers, Inc., and she'll serve as an ambassador for Vermont's mothers during visits with members of Congress. One honoree during the May convention will also be tabbed the 2021 National Mother of the Year.
AMI, a national nonprofit, nonpartisan organization, has been honoring a Mother of the Year since 1935. Previous national award winners include Sarah Delano Roosevelt, J.C. Penney, First Lady Mamie Eisenhower, Norman Vincent Peale, Congresswoman Lindy Boggs, Phyllis Marriott and Hillary Rodham Clinton.
"For over 85 years, American Mothers, Inc. has held the responsibility of searching for and selecting the Mother of the Year in every state, district and territory in our country," said AMI Board President Connell Branan. "Like all of the honorees before her, Mary Schreindorfer now joins the ranks of Vermont history with the opportunity to become a part of American history as she represents the mothers in her state and is considered for the honor of 2021 National Mother of the Year."
Nominations for Mother of the Year are accepted annually, starting on Mother's Day and ending Sept. 15. For a full list of State Mother of the Year honorees, visit AmericanMothers.org.
More about Mary Schreindorfer
Schreindorfer went to high school at Saint Mary's in St. Albans for three years before graduating from Central Catholic High School. She would then enroll at Trinity College in Burlington. Her semesters there were the only times of her life that she didn't reside in Fairfield.
After graduating in 1973 with a degree in English and a minor in education, Schreindorfer married her husband, John, and began teaching sixth grade at St. Albans City Elementary School.
Upon the birth of their firstborn child, Brendan, a few years later, Schreindorfer left her formal educational position. She would then have three daughters, Sarah, MaryKay, and Kelly.
While raising the family, Schreindorfer worked in an office in a part-time capacity while staying active in church and community service. She is a parishioner at St. Patrick's Church in Fairfield, involved with the Social Concerns Committee, and a town auditor. Over the years, Schreindorfer has also been a 4H leader, worked with teen groups, volunteered at Maple Festival, and helped out with the American Heart Association and American Cancer Society.
More about Mary's family
Schreindorfer's whole extended family still lives in the area with all of her children, grandchildren, and great grandchild born at Northwestern Medical Center. That has allowed her to help watch the younger ones at various times throughout the years, currently taking care of four to five of her grandchildren each weekday depending on their remote learning schedules.
The 2021 Vermont Mother of the Year couldn't hold back her pride and joy when talking about her own children and what they've become. Brendan and his wife run an organic dairy farm in Sheldon while Sarah teaches math at Essex High School. MaryKay is a dental hygienist with a clinic in Burlington, and Kelly is the school counselor at Fairfield Elementary School.
"Being a mother is a great honor," said Schreindorfer, "and I feel very fortunate that I have such wonderful children. They're pretty amazing young people, even though I think probably every parent would want to say that about their own children."
Schreindorfer said she'd also be remiss not to recognize and give an immense amount of credit to her husband, John.
"We were always a team," she said, "and everything we did that involved our children, we were both on the same page. We were there to support each other and always made decisions as a team when it came to our children. John is a very, very loving, giving, caring parent. He was an important part in my being the mother that I was."