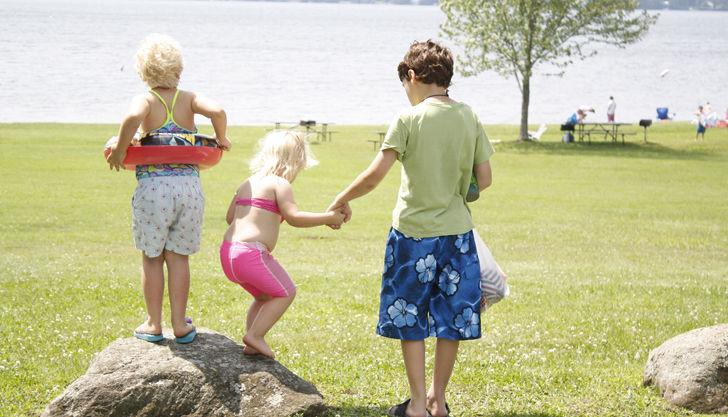 A new summer program in the towns of Franklin, Highgate and Swanton has begun, encouraging residents and families to explore the often overlooked beauty of the Missisquoi Valley.
The Missisquoi Valley Summer Passport, launched through the collaboration of three libraries, three recreation departments and the MVSD, is a series of projects and challenges that serve as a guide to explore the community.
The passport team that made this program possible was comprised of Swanton Recreation, the Swanton Library, Highgate Recreation, the Highgate Library, Franklin Recreation, the Haston Library as well as the schools in the Missisquoi Valley School District.
"We live in such a beautiful place, but unfortunately a lot of things get overlooked," said Swanton Recreation Program Director Nicole Draper.
Activities in the passport that participants can receive stamps for range from visiting local landmarks, like the Truss Bridge over Highgate Falls, to attending various events, like a Summer Sounds Concert or a Food and Flicks movie night. There are 30 activities in the passport in total.
Once a participant has completed an activity, they can get their passport stamped at a local library in person or through an email to the library. They can also email mvspassport@gmail.com.
In order to receive a stamp, participants must provide photo proof or a detailed story as evidence of the adventure.
For every page a participant gets stamped, they will receive one ticket to enter into an end of summer raffle for a grand prize.
The passport is a great tool for adventurers and families to explore the Missisquoi Valley and try new things, Draper said.
You can pick up the passport at any local library or sign up to receive an emailed pdf of one here.
More information is available on the Missisquoi Valley School District website.