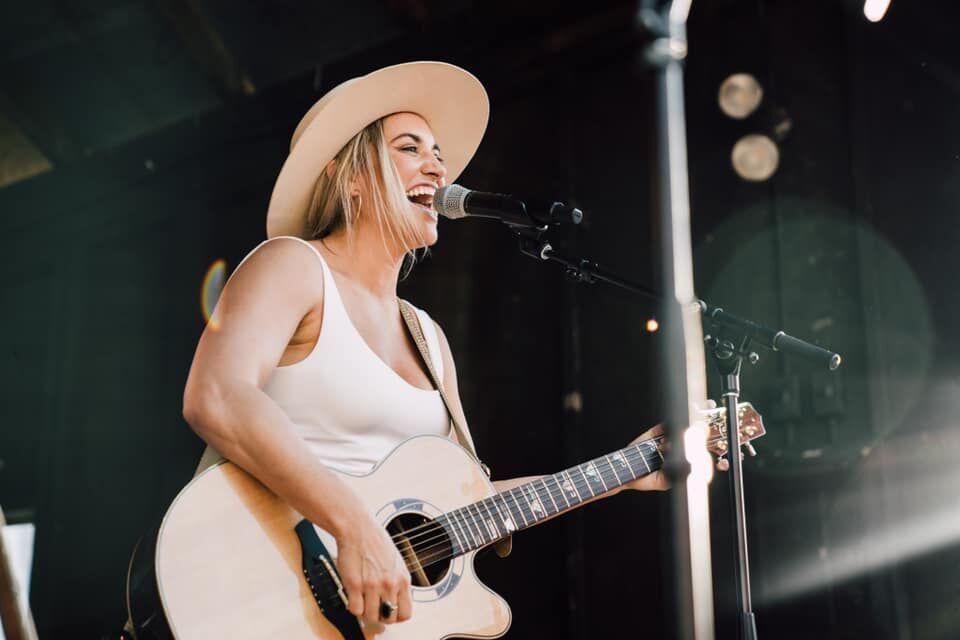 ST. ALBANS — The 2022 Vermont Maple Festival event schedule has something for everyone. Here are some highlights of the fun-filled weekend.
Morgan Myles
Taking the main stage from 4 to 6 p.m. Saturday evening country singer-songwriter Morgan Myles will be returning to the Vermont Maple Festival's Main Stage to bring a high energy show featuring covers of some of the best dance songs of the last few decades.
"Let's just all get together and have a good time. Bring the family out, and we'll all sing and dance and drink maple syrup," Myles told the Messenger. "I'm the type of performer where I'm not going to let you just sit there."
Myles, who lives in Nashville, has opened for country stars like Reba McEntire, Hank Williams Jr., Little Big Town and Luke Bryan, as well as done background vocals for Cody Johnson's "Nothing on You." She released her latest album, Therapy, in 2020.
But Myles said she's always enjoyed performing in Vermont. In fact, whenever she comes into the state, she ends up buying enough maple syrup for her whole extended family as Christmas gifts. 
"What I really appreciate is how much passion goes into [sugaring]. It's just like performing, you have to love it," she said. 
As for her show on Saturday, attendees can expect plenty of dancing and energy in the air. She said it's her goal to keep people up and moving to deliver a good time and help everyone relieve some of that pent-up pandemic stress.
"What I love about performing is interacting with people and engaging with everybody and making sure we have a good experience together," she said. "We're coming off of the pandemic and everything is virtual … We will never be able to replace that feeling and that energy of being in a room and experiencing something together. It's just so unique to me. I just don't think you can beat it."
Rockin' Ron The Friendly Pirate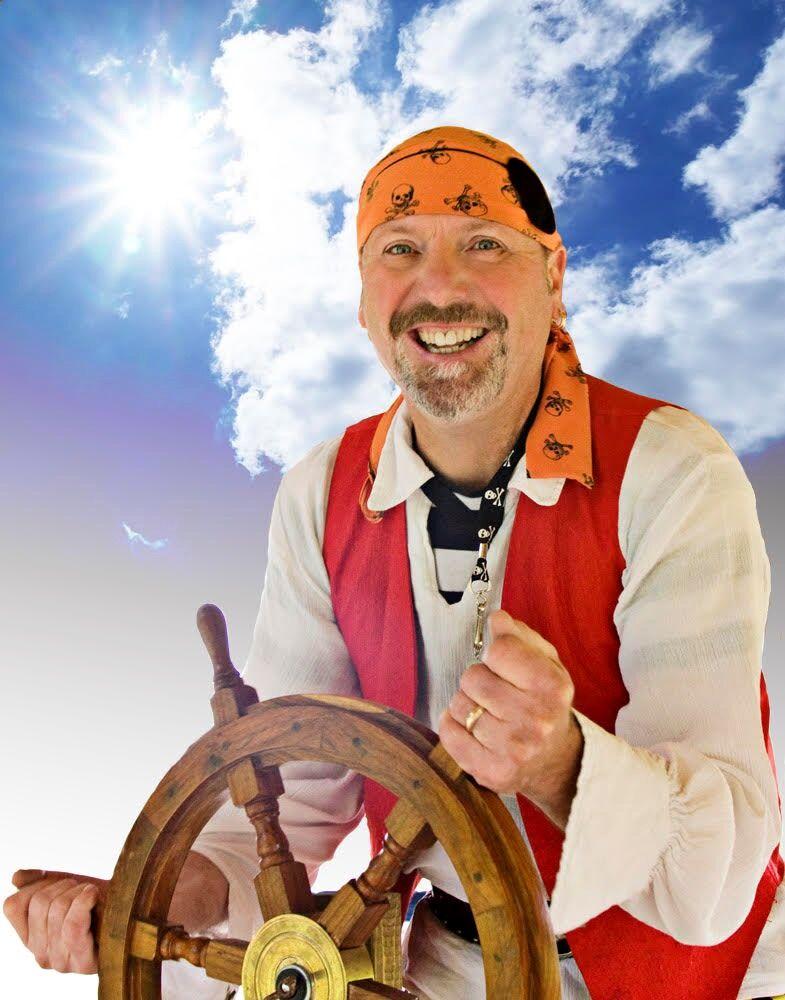 Ron Carter, AKA Rockin' Ron the Friendly Pirate, will be taking over the main stage from 12:30-2 p.m. on Sunday, April 24. 
His act features plenty of kid-friendly sing-a-long pirate-themed tunes, such as "She Can Be a Captain Too," "Tyrannosaurus RRR" and "Pirate Party Pooper," which Carter wrote as part of his pirate persona.
That doesn't mean parents won't be entertained as well. While his material is written for children, Carter has enough jokes in his act that can fly over their heads and appeal to adults. He compared it to the Disney/Warner Bros. approach to making kids movies.
And his songs aren't too bad either. He said he's gotten good feedback on the listenability of his songs after they've been played by what seems like a million times by a four-year-old.
"A lot of parents can tolerate it. You know kids, they still like things after the thousandth play," he said.
Carter has been performing as Rockin' Ron since 2002 when he first created the persona as a part of three he tried out while at his "home port" of Smuggler's Notch.
"That's the one that stuck," he said.
Two decades later, he has almost 100 nautically-themed pirate songs to engage kids and get them singing along.
Cooking contests 
While maple cooking contests have been a staple of the Vermont Maple Festival for decades, event organizer Kay McAufrey has added a "Best Maple Menu" item for local restaurants to participate in the festival.
Through the new event, diners at the seven participating eateries – Maple City Diner, Green Mountain Cafe, Mill River Brewing BBQ & Smokehouse, Nelly's Pub & Grill, The Main Squeeze, Red House Sweets and The Traveled Cup – will be able taste the maple menu item and then judge it according to appearance, creativity, maple flavor and quality. Ratings will then be tallied, and the winner will receive a plaque highlighting the win. 
"It just sort of breathes a little new life into the cooking contest and broadens it a little," McAufrey said. "It helps us to round out the festival, but it will also benefit [the restaurants]."
Diners have the month of April to try the maple foods at participating restaurants, and the winner will be announced the first week of May.
The rest of the cooking contest will remain mostly unchanged, except for the location. Due to the unavailability of Bellows Free Academy-St. Albans, cooks and bakers will need to drop off their maple-inspired goods to St. Mary's Parish Center.
Cooking contest categories include: cake, pies/other desserts, pickles/preserves/sauces/dressings, breads, maple for the health of it and the youth category (ages 14 and under). Entries must be delivered to the parish center between noon and 5 p.m. on Thursday, April 21.
McAufrey said judges will be trying the many maple-themed foods on Thursday after they're delivered, and she's excited to see what comes through the doors.
"People get really creative. Every year, I think they can't scheme up with something that uses maple. We see so much creativity from the people that enter," McAufrey said.
The complete list of cooking contest rules can be found at https://www.vtmaplefestival.org/contests.
Sap Run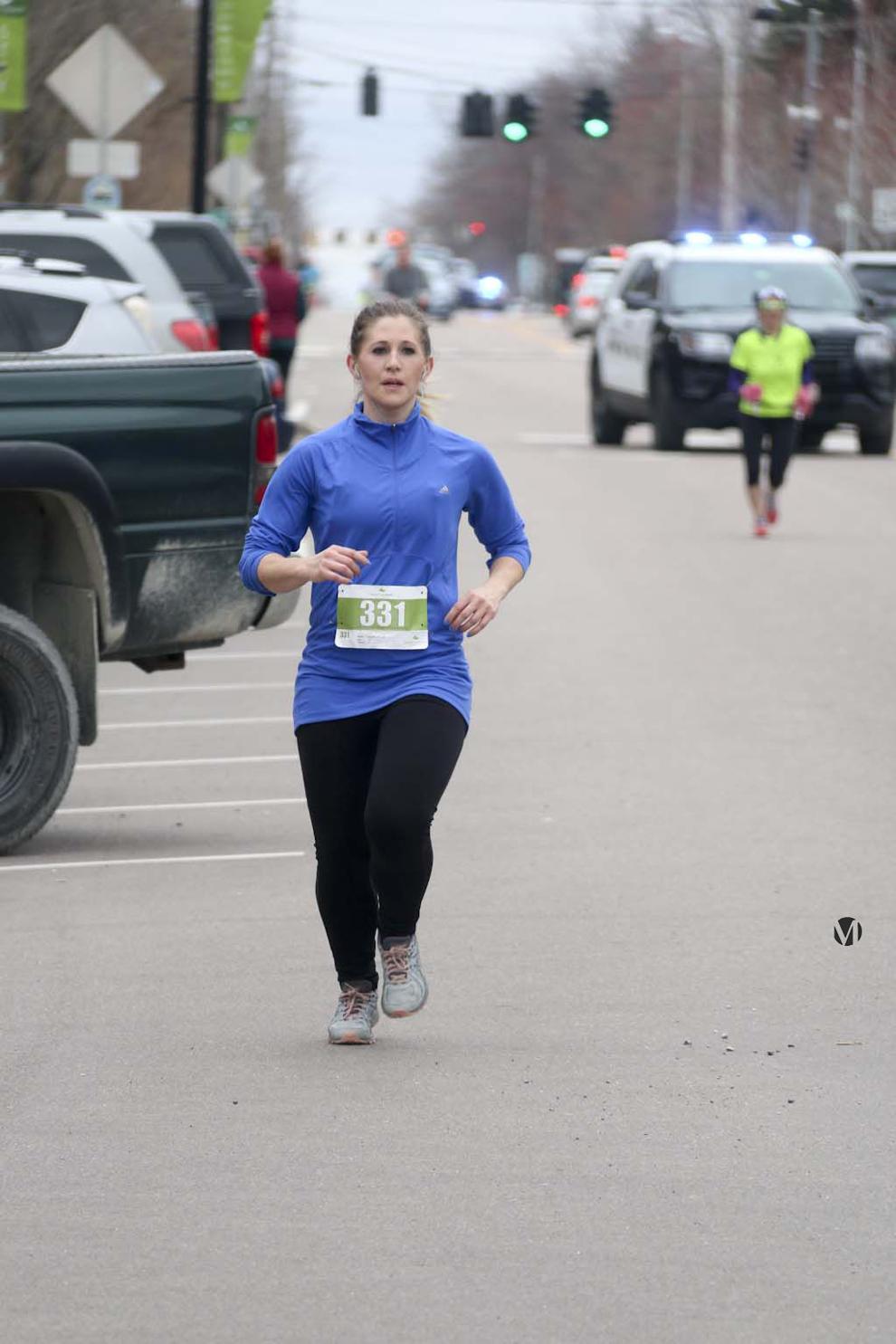 The Sap Run – an 8.5 mile race extending from Swanton to St. Albans – will kick off Sunday's festivities.
Runners interested in participating can either sign up prior to the race, which starts at 8 a.m. on Sunday, April 24 or now at ​​https://stalbansvt.myrec.com/. Pre-registration on race day opens at 7:15 a.m.
Cost is $40 for St. Albans City residents and $49 for non-residents. Those pre-registered can pick up their packets starting on Wednesday, April 20 at Hard'ack Recreation Area, 179 Congress St.
Runners are expected to complete the race in two hours as the finish line breakdown will begin at 10 a.m. Prizes will also be awarded at that time.
The race begins at the Swanton Public Library, 1 First St., Swanton, and ends in downtown St. Albans on Main Street across from Taylor Park.