ST. ALBANS CITY – While 2020 has been a challenging year for the Saint Albans Museum, it has also brought new opportunities, the museum's director said last week.
In an interview with the Messenger, museum director Alex Lehning said an ongoing pandemic has led the museum to rethink the ways it typically engages with members of the public, accelerating a trend that already saw the museum looking more outward than in.
Exhibitions have moved online and the museum is now awaiting the launch of a revamped website in the coming days and weeks. Presentations once held in the museum's Bliss Room have transitioned to Zoom and, occasionally, an outdoor exhibit might make its way to the museum's parking lot.
While these steps may seem like a far cry from the artifact-laden halls of a traditional museum visit, Lehning said it was more of a natural step for an institution that was already looking for more ways to directly engage with its home community beyond the museum's four walls.
"It represents, I think, an opportunity and a challenge," Lehning said. "We've committed to this model in our strategic plan of being a 'museum without walls.'
"It meant doing programs outside of our building and partnering with other organizations like the library," Lehning continued, "but what it means now is digital exhibitions… and shifting to outdoor and online programs."
It's a transition the museum's director hopes provides easier access to the lessons gleaned from the Saint Albans Museum's histories, opening the museum's doors to people who, for whatever reason, might otherwise be unable to make the journey into St. Albans.
For the Saint Albans Museum, it's a silver lining of sorts for a pandemic that's otherwise made museum work a challenge in St. Albans.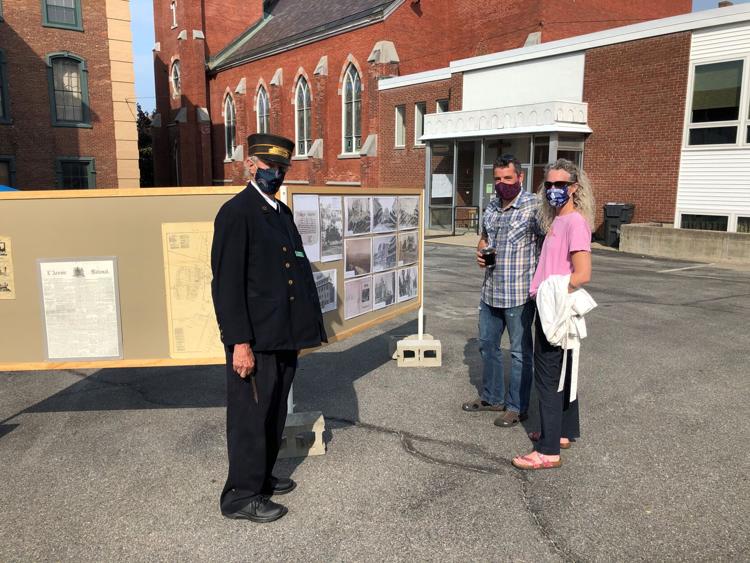 The Saint Albans Museum has been closed to most foot traffic since March, when state orders placed limits much of public life in order to control an initial spread of COVID-19 in the Green Mountain State.
While volunteers have been allowed into the building at times, the museum's remained closed off to most of the public even as businesses were gradually allowed to reopen this past spring and summer, when COVID-19's spread appeared to be slowing in Vermont.
"We really had a hard time finding a way to open safely," Lehning said of the museum's decision.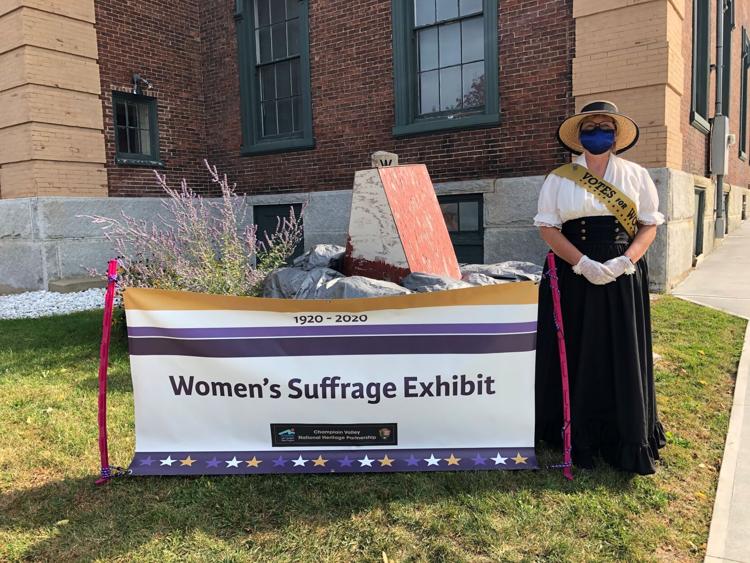 The museum has also put a hold on many of its normal fundraising efforts, typically marked with celebrations in the Bliss Room or other in-person events, due to occupancy limits and difficulties in accommodating the social distancing measures intended to stave off outbreaks of COVID-19.
While virtual fundraising, and federal and state pandemic relief programs have helped make up for some of the museum's lost revenue, they haven't wholly closed a fundraising gap made worse by lost revenue from admissions and purchases in the museum's small gift shop, according to Lehning.
The Saint Albans Museum isn't alone in facing these challenges, either.
Nationally, museums have struggled with lost revenues amid public health orders to close and partial reopenings where admissions likely wouldn't be able to cover museums' operating costs.
For the Saint Albans Museum, those challenges have, in some ways, pressed forward some of the longer-term financial concerns dogging the institution well before COVID-19. "Financially, we're probably facing one of the more significant challenges of our 50-year history," Lehning said.
In the years leading up to COVID-19, the museum had plotted a long-term plan to financially stabilize the museum by 2027 and modernize its exhibits, including a more active fundraising schedule and dreams of an eventual capital campaign to support maintaining the museum's home in an 1860s schoolhouse.
COVID-19, per Lehning, had "upended" fundraising plans virtually overnight, placing the museum into financial straits limited fundraising and pandemic relief funding from the government has only been able to partially bridge as the museum remains closed for public health reasons.
Still, the museum's director seemed optimistic about the Saint Albans Museum's future.
"My hope is that the Saint Albans Museum becomes a better institution on the other end of Covid," Lehning said, "because there is no alternative."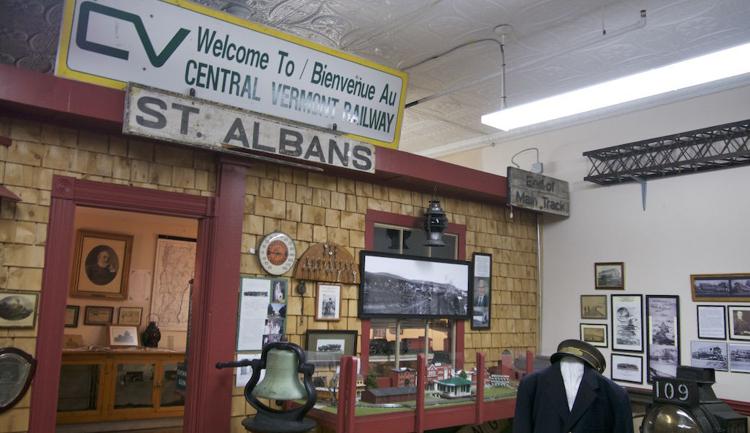 A national reckoning with racism also comes to the Saint Albans Museum
In spring this year, the death of George Floyd, an unarmed Black man, at the hands of several officers from the Minneapolis Police Dept. reignited a national conversation around police use of force and racism, leading to protests that made their way even to smaller communities like St. Albans.
In that environment, cultural institutions like museums have, according to Lehning, taken a more critical look at the ways they present history, including the Saint Albans Museum.
In a statement shared in the weeks after Floyd's death, the museum declared that, "as a cultural heritage institution that is entrusted with community memory, [the museum] has a responsibility to reflect and respond to the call to action inspired by the #BlackLivesMatter movement."
According to Lehning, the museum has an internal audit planned to see where voices may have been left out in the museum's storytelling, whether it be the experience of immigrants in St. Albans's railroad boom or the absence of Abenaki agriculture in the museum's Farming Franklin County exhibit.
"There's a recognition that privilege and power have marginalized voices of certain communities," Lehning said when he spoke with the Messenger last week, "and museums must acknowledge our legacy in that dynamic."