ST. ALBANS CITY — To draw attention to people experiencing homelessness, 350 flags are staked in the cold ground of Taylor Park.
That's one flag for every person in Franklin County — including 76 children — who was without a home in 2022.
"After setting them in the ground, I paused for a moment getting back into my warm car. I shut my eyes and imagined that each of those people were here with us in this park," said Jess Graff, director of Franklin/Grand Isle Community Action. "I know many of their names and faces, heard their stories, felt their fear and sadness."
Thursday was Homelessness Awareness Day in Vermont, and the Champlain Valley Office of Economic Opportunity — along with its programs Franklin/Grand Isle Community Action, Samaritan House and Voices Against Violence — brought attention to the issue Jan. 19 in St. Albans.
A small group of human service providers and community members gathered at the Taylor Park gazebo to hear testimony from advocates and two unhoused individuals.
"These awareness events are vital," said Ben Kaufmann, Samaritan House's program director. "People understand that there are folks in our community experiencing homelessness, but they generally assume it's limited to a few people who made bad choices."
Graff said it's not that simple. Homelessness is complex. Some who are unhoused suffer from chronic illness, mental health conditions or substance use disorder. They might feel shame and experience a lack of basic necessities like clothes and food.
But simultaneously, they are "grateful, funny and smart," she said.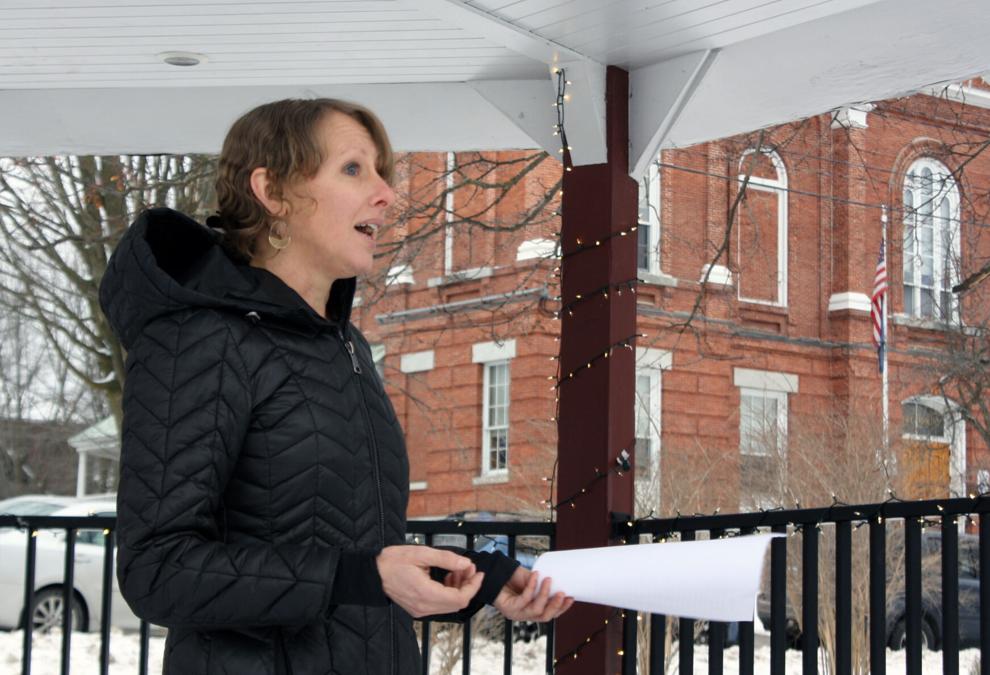 Mike Maughan, one of the 2,825 people currently in the state's transitional housing program, said there's a stigma to being homeless that he wants to go away.
"I want to change the image of homelessness," he said. "We all look very different, and we don't need that stigma."
Over the past several years, the number of people experiencing homelessness in the region has swelled. The lack of affordable housing, combined with the lingering COVID-19 pandemic and subsequent inflation, has created an environment where more and more people are without a home.
"Homelessness is a crisis, it's a tragedy and it's preventable," Graff said.
Since April 2020, Franklin/Grand Isle Community Action has helped 2,806 people move into a home. Still more are on the organization's waiting list.
Kaufmann said the solution is in building new housing, a process that is slow and full of challenges.
"Every bit of housing that's created in our community is helpful. Even working class, luxury, more units is better for people all across the spectrum, from people experiencing homelessness all the way up," he said.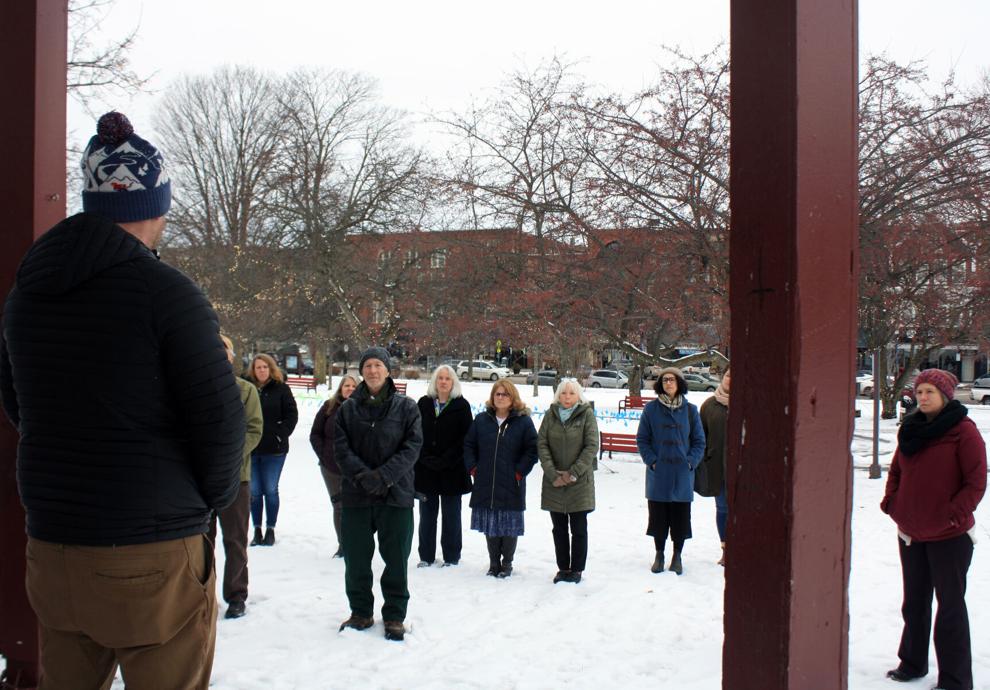 The lack of housing is causing longer stays at the county's homeless shelters, Samaritan House and Laurie's House. Kris Lukens, Laurie's House director, said the length of stays has increased dramatically in the last decade — from a few weeks to six months.
Oftentimes, when individuals are waiting for shelter, they visit Graff to obtain camping equipment funded by the United Way of Northwest Vermont. Purchased at Walmart, the gear is low-grade, and the sleeping bags are barely warm enough for 50 degree nights.
"This was my home for five weeks," Maughan said, holding up one of the tents. "This was all I had."
Matthew, an unhoused individual whose last name won't be shared for sake of his privacy, urged those in attendance not to become desensitized to this injustice.
"Gradually we've become used to seeing homeless people just left outside," he said. "I look at that now as psychotic behavior."
Kaufmann said it's fitting that Homelessness Awareness Day occurs in the middle of January, when it's cold and gray and wet. Those gathered at the event on Thursday swayed side to side to stay warm, pulled hoods up and rubbed palms together.
"We've got neighbors in this community who are headed to a tent tonight or maybe just under a tarp," Kaufmann reminded.