Vermont's Speaker of the House Mitzi Johnson narrowly lost her seat in a competitive race to represent Grand Isle County and West Milton in Vermont's legislature. Johnson, having lost to challenger Michael Morgan by a mere 18 votes, has said she plans to press for a recount.
Races statewide saw Democrats' and Progressives' "super coalition" in Vermont's House of Representatives tumble from 102 votes to 99, hampering their chances of challenging a reelected Gov. Phil Scott's veto pen.
Republicans gained a seat in Vermont's Senate after Sen. John Rodgers, a Democrat representing the Essex-Orleans district that includes the Franklin County towns of Montgomery and Richford, lost to newcomer Russ Ingalls.
Former Vice President Joe Biden carried Vermont in Tuesday's presidential election, winning nearly twice as many votes as President Donald Trump.
Vermont's Speaker of the House lost her bid for reelection.In what is likely the upset of the evening in Vermont, the state's Speaker of the House Mitzi Johnson, D – South Hero, narrowly lost her bid for reelection in the Grand Isle – Chittenden district.
Republican challenger and Milton selectperson Michael Morgan came out ahead of Johnson by only 18 votes as Tuesday's election came to an end, setting the stage for a possible recount Johnson has already said she would call for.
Within the same district, incumbent Rep. Leland Morgan, R – Milton, came out with the highest number of votes at 2,768, guaranteeing his return to Montpelier in 2021.
Some turnover whittled away at Vermont Democrats' and Progressives' supermajority in Vermont's House of Representatives.According to reporting from VTDigger, the "super coalition" of left-leaning legislators in Vermont's House of Representatives was reduced to 99 representatives – one place short of the 100 votes needed for a supermajority capable of overriding a governor's veto.
Six seats previously held by Democrats had been upset by Republican challengers Tuesday evening, including, more locally, Berkshire Democrat Charen Fegard, whose loss in the Franklin 5 district to Republican newcomer Paul Martin was the only upset reported in Franklin County.
Meanwhile, Democrats managed to flip three Republican seats in Vermont, including a prominent upset in the Essex and Westford district where gun control advocate Alyssa Black managed to unseat incumbent Westford Republican Robert Bankroft.
With Democrats and Progressives' supermajority thinned to only 99 votes, their ability to challenge Republican Gov. Phil Scott's vetoes with a requisite two-thirds vote are now in doubt.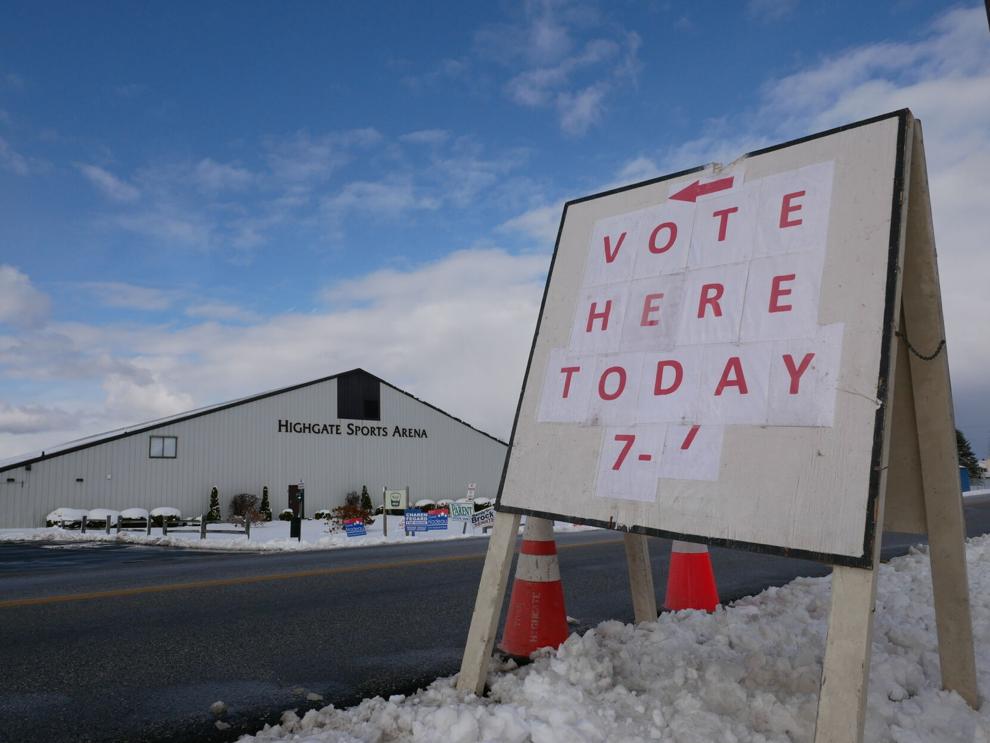 Republicans picked up a seat in Vermont's Senate, but not by enough to challenge liberal lawmakers' veto-proof supermajority.With Democratic senator John Rodgers losing to Republican challenger Russ Ingalls in the Northeast Kingdom, the balance in power in the Vermont Senate has shifted slightly – though Democrats are still heavily favored there.
Rodgers, who ran as an independent in Essex and Orleans counties' senate district after failing to file his election bid in time as a Democrat, came in last in the sprawling Northeast Kingdom district.
Incumbent Sen. Robert "Bobby" Starr, meanwhile, a moderate North Troy Democrat who's popular in the Northeast Kingdom, handily won reelection in that district, including in its Franklin County locales of Montgomery and Richford.
The balance in Vermont's senate now sees the chamber divided between 23 Democrats and seven Republicans.
Voters in Rutland County, meanwhile, remained purple Tuesday evening, opting to replace outgoing Sen. James McNeil, R – Rutland, with fellow Republican Joshua Terenzini, sending the newcomer to Montpelier alongside Republican Brian Collamore and Democrat Cheryl Hooker.
It was a night of firsts for representation in Vermont's state house.Voters in Chittenden County provided Vermont with two firsts for its state house during Tuesday's election.
A heavily contested senate race in Chittenden County saw voters elect Burlington Democrat Kesha Ram, Vermont's first woman of color to serve in Vermont's state senate, alongside four incumbents and fellow Democratic newcomer Thomas Chittenden.
In Winooski, voters elected Vermont's first openly transgender lawmaker Tuesday, sending Democrat and Progressive Taylor Small to the statehouse alongside incumbent lawmaker Rep. Hal Colston, D – Winooski.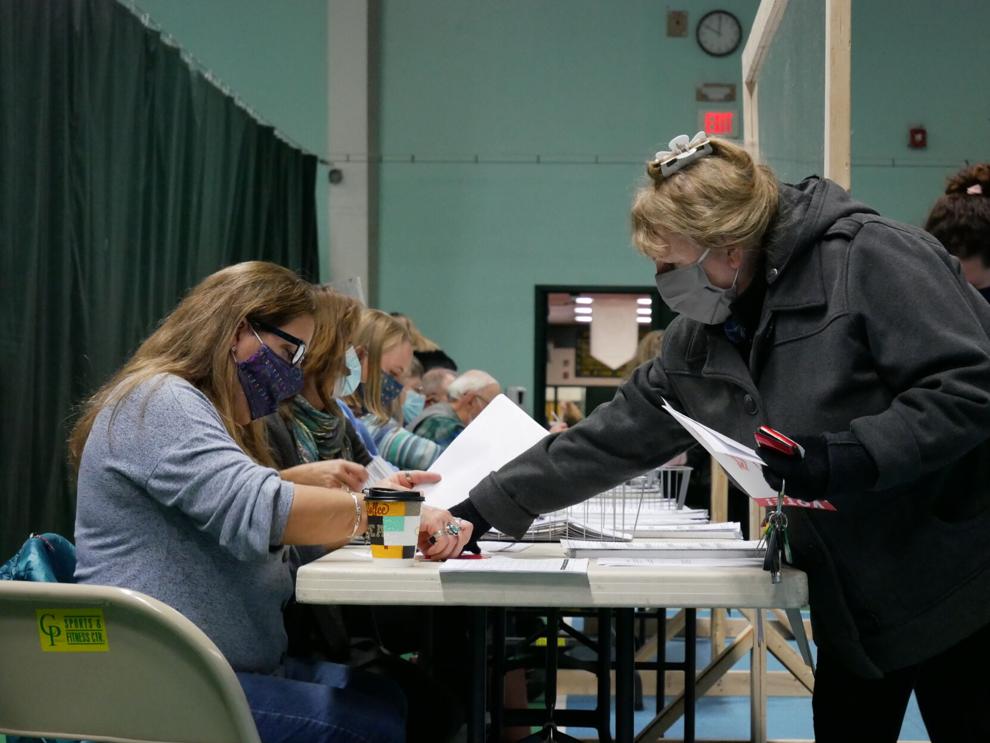 Vermont decisively swung for the former vice president in this year's presidential election.In an election that saw a record-breaking turnout from Vermonters, voters in the Green Mountain State overwhelmingly supported former Vice President Biden and running mate Sen. Kamala Harris, D – Calif., in a still undecided presidential election.
Voters in Vermont appeared to favor the former vice president over President Donald Trump nearly two-to-one, with more than 242,000 Vermonters backing the Democrats' nominee over Trump.
Trump and his running mate, Vice President Michael Pence, managed to win only 112,000 votes from residents of the Green Mountain State, easily trumping the 95,000 votes he won in the state in 2016 but still falling significantly short of his Democratic challenger.
Vermont, worth only three votes in the electoral college, was one of the first states called during Tuesday's ongoing presidential election.
Meanwhile, Vermont's sole representative in the U.S. House of Representatives, Democrat Peter Welch, handily won reelection, earning nearly two-thirds of the votes cast Tuesday.