HIGHGATE CENTER — After angels came to her in a dream, Denise Sledge took to her needle and old Kenmore sewing machine.
The life-long seamstress launched her business, Angel Dog Jackets, in 2019 after she was inspired by a vision that she said came from God.
The dream was one of several reasons inspiring the name of her business: Sledge also collects angel figurines and art and named her cat Angel, too.
"I think most everyone would agree that their dog is an angel for them," Sledge said. "They're so special, so loyal. All dogs are angels."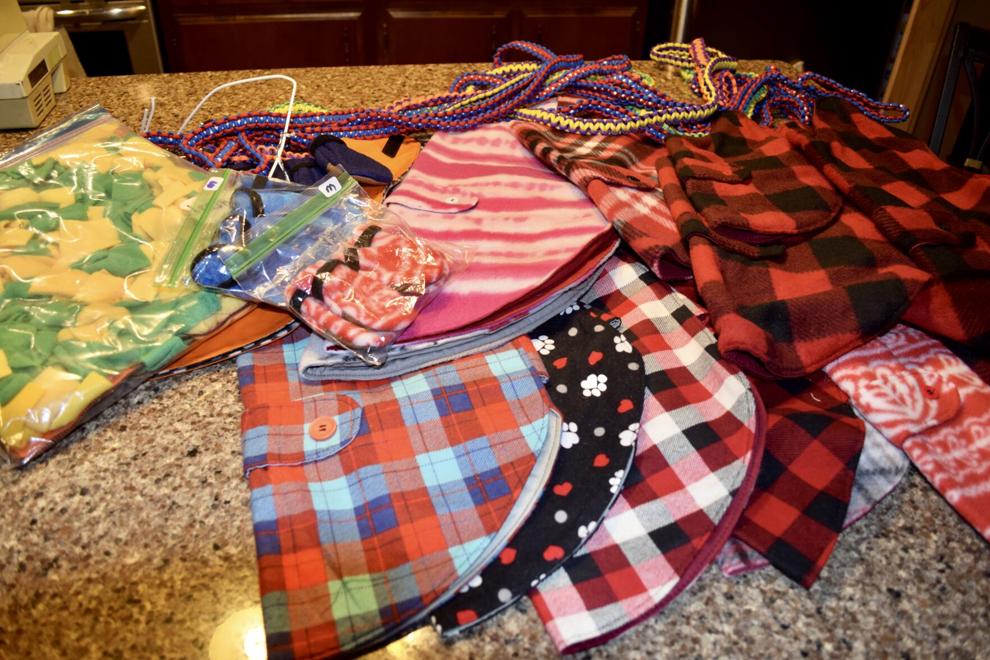 After the company she sewed for shut down, Sledge rescued some of the company's industrial machines and jumped into Vermont's craft show scene to sell her handmade dog accessories, finding that even through the COVID-19 pandemic her little business was thriving.
Hands to work
Sledge has been sewing since she was five years old and learned to sew from her mother. She was working at Project Graphics in South Burlington sewing street banners and signs when the factory closed in 2016 on the day before her birthday.
"We weren't a huge crew, but we were really tight with one another," Sledge recalled. "We were all shocked."
The enormous Juki WalkingFoot industrial sewing machines were not going to be used or sold, so Denise took several of the old relics home with her, not wanting to part with them.
"My daughter told me 'there's something here, mom," Sledge said of the old machines. "This is God trying to tell you something."
Years went by and the old sewing machines sat in her garage as Sledge moved on to other sewing jobs with different sewing crews, many of which also sewed artisan crafts to sell at shows. The prospect of selling her own wares at shows was enticing, Sledge said, but when it came to deciding what to make, she was stuck.
Frustrated with the clutter in her home, Sledge decided to throw the machines out — but her daughter wasn't having it and urged her mother to ask God what to do.
"So I prayed on it, and God said 'dog jackets,'" Sledge said. "I didn't even question it. I knew that was going to be my niche."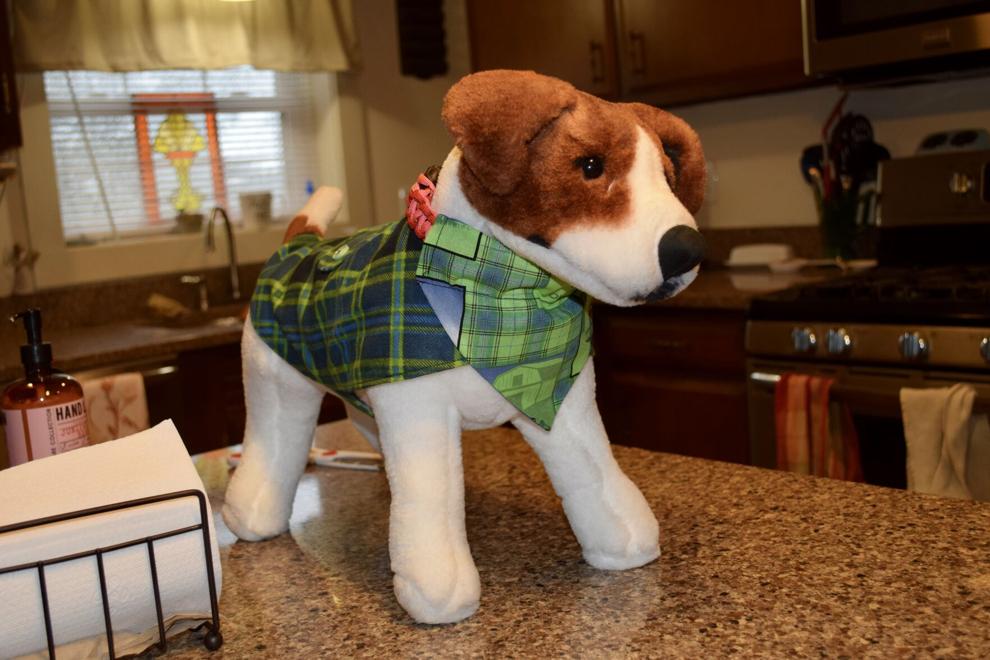 On evenings and weekends, Sledge can be found sewing or showing her handmade items. She hopes to one day make Angel Dog Jackets her full-time job. In the meantime, the retiree works part-time at Joann's Fabrics and Green Mountain Knitting where she sews belly bands.
Hitting the shows
After buying her first dog jacket pattern and making a few tweaks to the design, Sledge brought her creations to her first show in the City of St. Albans: a Relay for Life craft show in 2019.
"I didn't know what to expect," Sledge said. "I used to only have three sizes of jackets and now I have six. I've found that if you have the products there, people will buy them."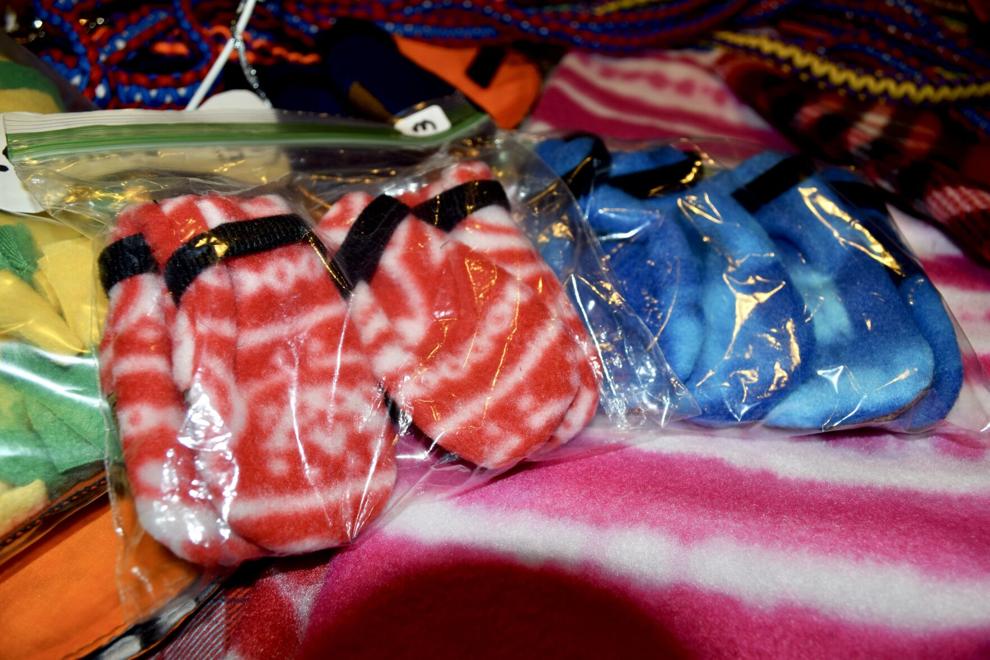 Buy them they did: Sledge quickly grew her customer base and her inventory to include homemade peanut butter bones, leashes, snuffle mats and soft booties with a faux-leather sole to keep ice off dogs' feet. Customers everywhere loved them, she said.
Though the pandemic brought an abrupt halt to Sledge's show schedule when events everywhere were cancelled, she didn't stop creating inventory for when the craft show scene opened up again.
"I wasn't afraid of COVID...I was looking for any show around," Sledge said. "And the customers have just been awesome."
Sledge kept the faith that her little business would pull through the hardships of the pandemic, and Angel Dog Jackets is still making a profit. This year, she participated in her first Enosburgh Harvest Festival, which turned out to be another roaring success.
Not just a jacket
The key to a successful business, Sledge said, is slow growth and a variety of items beginning at very low-cost, like her $1 peanut butter dog bones.
"You have to be careful about how you grow your business," Sledge said. "Some people can't afford a jacket for their dog, but they can still get them something nice...There's something at my table for everyone."
The jackets are lined with a soft cotton material and are made in a variety of styles, including flannel, fleece, rain coats and reversible quilted jackets. One for every occasion.
"From start to finish, they take about two to three hours to make," Sledge said.
One day, Sledge said she hopes to have a dog-themed storefront somewhere close by where she could sell her homemade items, and said she might consider making jackets for other animals like horses.
"I feel very blessed to have the life I do," she said.