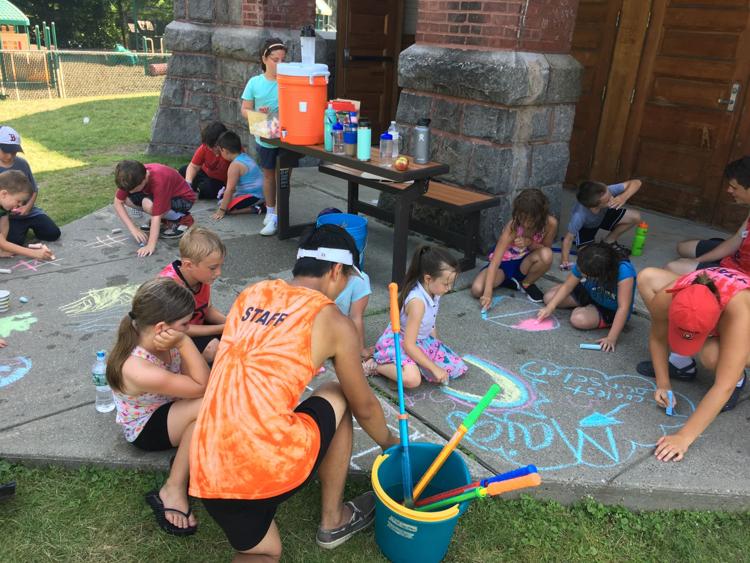 ST. ALBANS — Summer camp will look different this year, but the St. Albans Recreation Dept. is determined to make it fun as well as safe.
When the coronavirus first hit, "it felt like a daunting task to put together an experience that was safe, but fun," said Kelly Viens, recreation director for St. Albans City.
For the past several weeks, Viens and other recreation directors from around the state have held Zoom meetings with state officials to discuss how camps could open safely. Viens said she felt fortunate to have had such direct interaction with decision makers, and to have both the opportunity to ask questions and to be asked questions by state officials, such as Deputy Secretary of Commerce Ted Brady.
Viens has also been working with her staff, including incoming camp director Ben Lovelette, program manager Andrew Gratton and returning camp counselors, to make the necessary changes to the camp.
The biggest change is that instead of being all together at the Barlow Street Community Center, campers will be spread across three locations in the city. The other two locations will likely be schools, but which two is still being determined.
There will be 30-40 kids at each location and those kids will be further split into three groups, Viens explained. "Each group will be it's own little camp all summer," Viens said.
In the past, campers would all come together at lunch time. This year each group of ten to twelve students will have lunch on its own. Circles will be painted on the ground six feet apart and each child will sit in a circle for lunch, so that social distancing is maintained.
Instead of six kids sitting at a table to do crafts, there will be just two and they'll sit on opposite ends. In addition, each child will have their own set of scissors, crayons and other supplies, kept in a sealed bag with their name on it, Viens explained.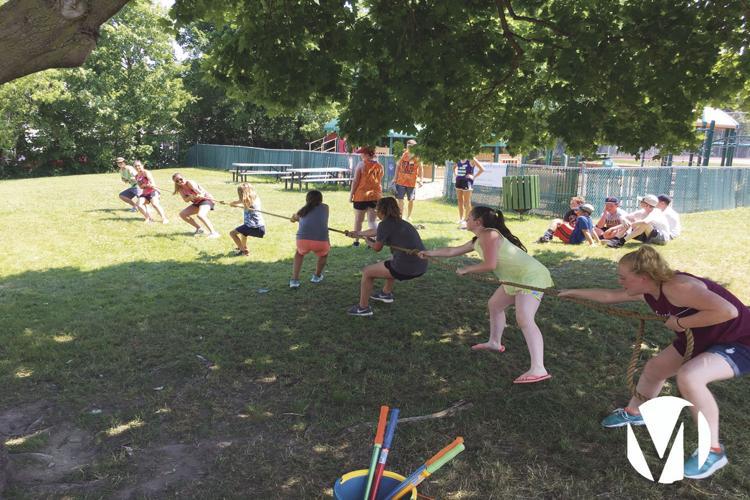 Getting kids outside and running around has always been a hallmark of the St. Albans day camps. That will still happen.
"When kids are out playing, they'll play," said Viens. They'll also wash their hands immediately after that game of kickball, and the ball will be disinfected before the next group uses it.
Kids will be taught how to properly wash their hands, and the recreation department is supplying portable, outdoor sinks for handwashing so campers don't have to go back inside to wash.
There will, Viens said, be a lot of hand washing. Hand sanitizer will also be used as needed.
When campers arrive in the morning, they'll be screened. Temperatures will be taken and questions asked about symptoms and possible contact with someone who has tested positive for COVID-19. Staff will also have a temperature check and answer the same questions.
After the screening, campers will wash their hands.
"We're going to be doing that every single morning for every kid," Viens said.
When the Messenger spoke with Viens on Wednesday, she was still awaiting final guidance on when campers would be required to wear masks. "We're going to follow 100 percent whatever the guidance is," she said.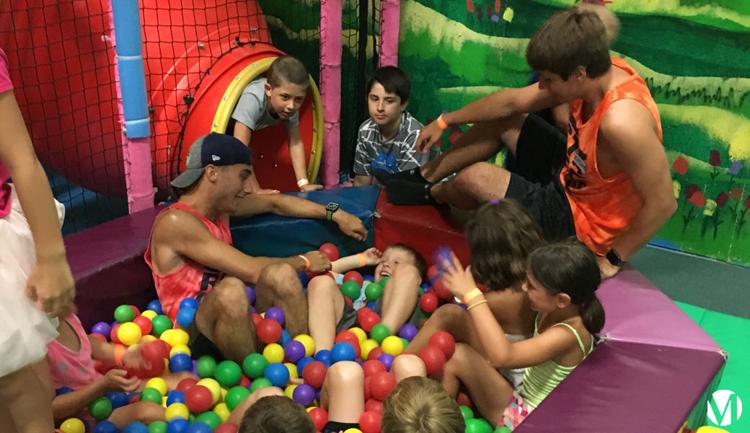 Camp staff have also looked at how they can change favorite games and activities to reduce the amount of physical contact. For example, tag will likely become shadow tag, where you have to stand in someone's shadow.
The department is considering the use of tents outside instead of doing activities inside, as being inside together increases the risk of the virus being transmitted. "As much as possible, we'll be outside," Viens said.
In the past, a child who was mildly ill might remain at camp for the remainder of the day, but just not take part in all activities. Now, parents will have to be prepared to pick up a child who becomes ill over the course of the day, she explained.
"I feel an overwhelming responsibility, I always do, to keep kids safe, but this added a layer to that," Viens said. Keeping staff safe is also a priority.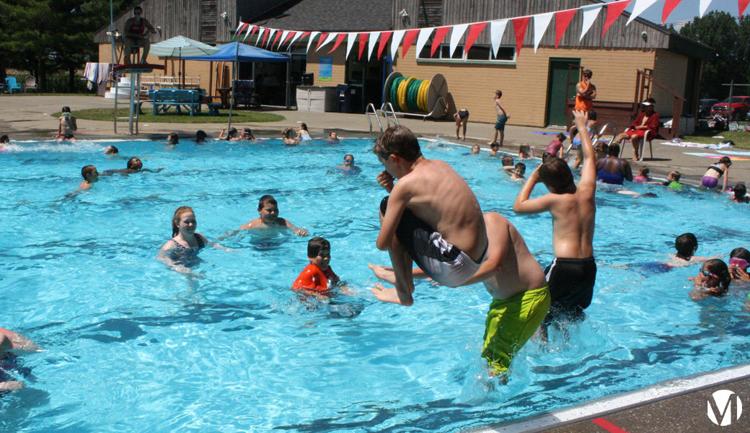 Asked about swimming and swim lessons, a key part of the St. Albans day camps, Viens said they are still awaiting guidance on the opening of municipal pools.
"Properly chlorinated water doesn't support the virus," Viens said, making one of the main concerns how to keep people distanced when they aren't in the pool.
A parent or household member will need to be present for pre-school and Level 1 and 2 swim classes, because someone has to support the child in the water. To keep everyone safe, that person should be a member of the child's household rather than an instructor, Viens explained. Instructors will stand on the side and guide parents through how to help their child learn to swim.
For Levels 3 to 6 swim lessons will continue, because there is no need for physical contact between the instructor and students. "These kids can swim. They're just working on technique," Viens said.
Campers will still spend some time at the city pool swimming, but how much and how often is still to be worked out.
While awaiting formal guidance on how to operate the pool this summer, Viens is certain of one change. People coming for public swim will be asked for their name and town of residence. That information is so that if someone who is also swimming at that time later tests positive for COVID-19, it will be easier for the health department to identify people they may have had contact with.
Lifeguard training will also take place, although it, too, will be modified. Much of the training is already online, but the in-person rescue portions will be done either with a dummy or a member of the student's household serving as the victim in practice rescues. "One way or another, we feel we will be able to get lifeguards certified," Viens said.
With all of the other changes comes an earlier start time. Camps will open on June 1 instead of in the middle of June. Viens said the intention is to at least partially address the need for childcare for parents of school-age children returning to work.
But it will also be good for kids, in her view. "I think these kids are just starving for contact," she said.