Walking around the site of the removal of a century-old dam in Bakersfield, Lauren Weston says this is the fun part.
Weston, district manager for the Franklin County Natural Resources Conservation District, had spent years emailing and conducting meetings to get to this point. On Aug. 9, it was time to finally get boots in the mud and remove the Johnson Mill Dam.
And the team has been making quick work of it. Weston said she suspects the removal will be complete in the middle of next week.
When a dam is no longer being maintained or serving any kind of useful purpose, all it does is block the natural progression of the landscape, explained Brodie Haenke, a former conservation specialist for the FCNRCD who has been spearheading this dam project.
Old and unmaintained dams can have an array of impacts on an environment, affecting fish passage, as well as water temperature, Haenke added.
This dam, which was built in the 1920s, hasn't been used since the saw mill it was built to power shut down.
The physical work on the daml had only just begun on Aug. 9, but the removal team has been able to get so much work done in so little time. After around 3 years of planning, the removal construction will only take around a week and a half.
The team was not only breaking up and removing the dam with specialized equipment, but significantly widening the streamline to improve passage of organisms for the abundant population of brook trout upstream and downstream, according to the original project proposal from the FCNRCD.
The proposal states that the removal will reconnect 22 miles of aquatic habitat.
Here is a before picture: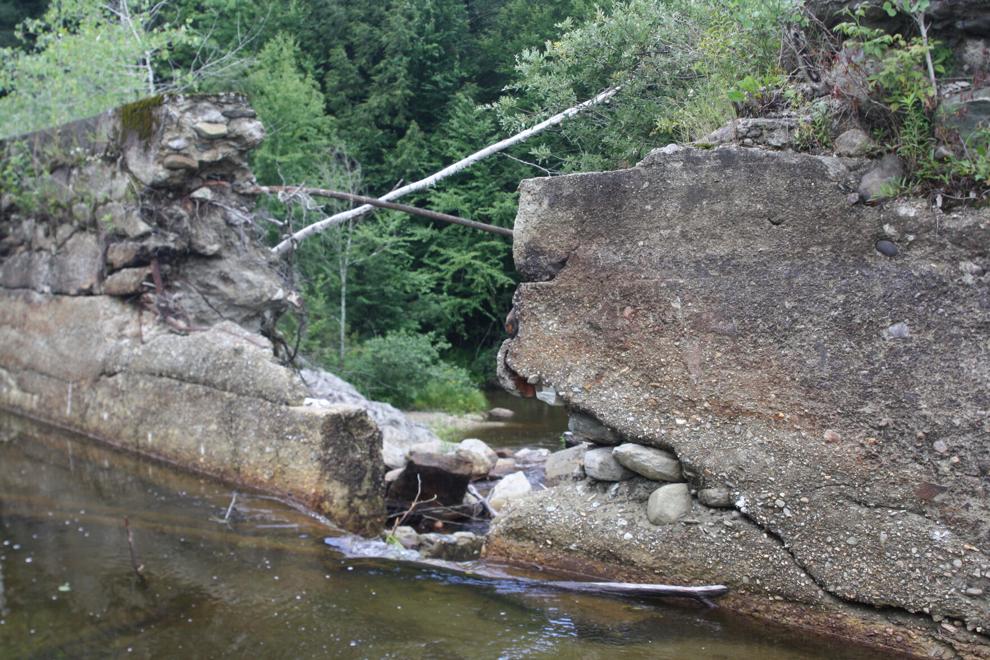 Here is an after: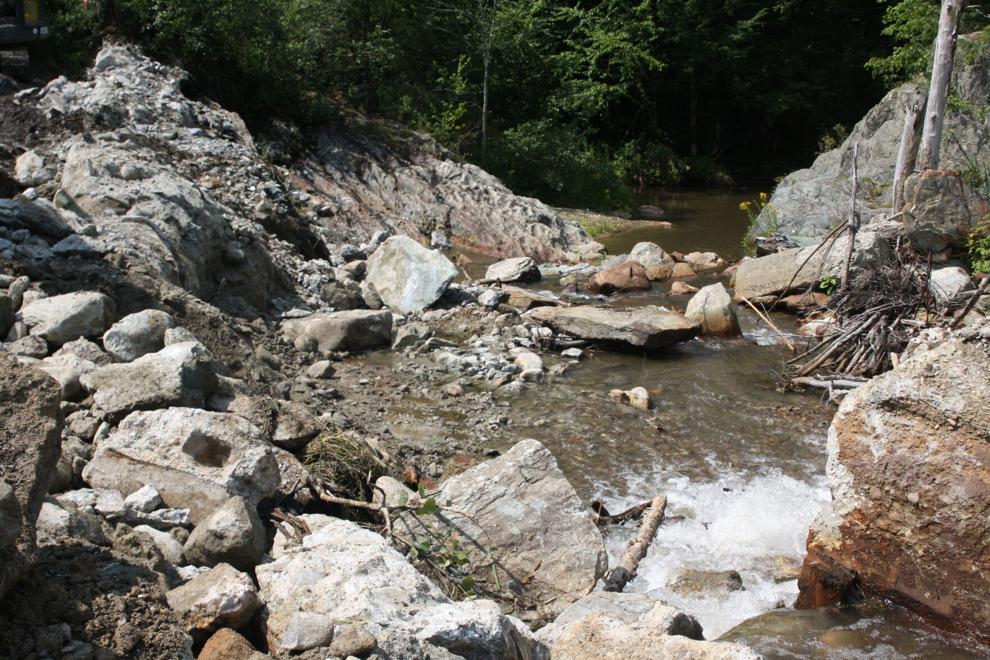 Gallery:
GALLERY: Removal of the Johnson Mill Dam in Bakersfield