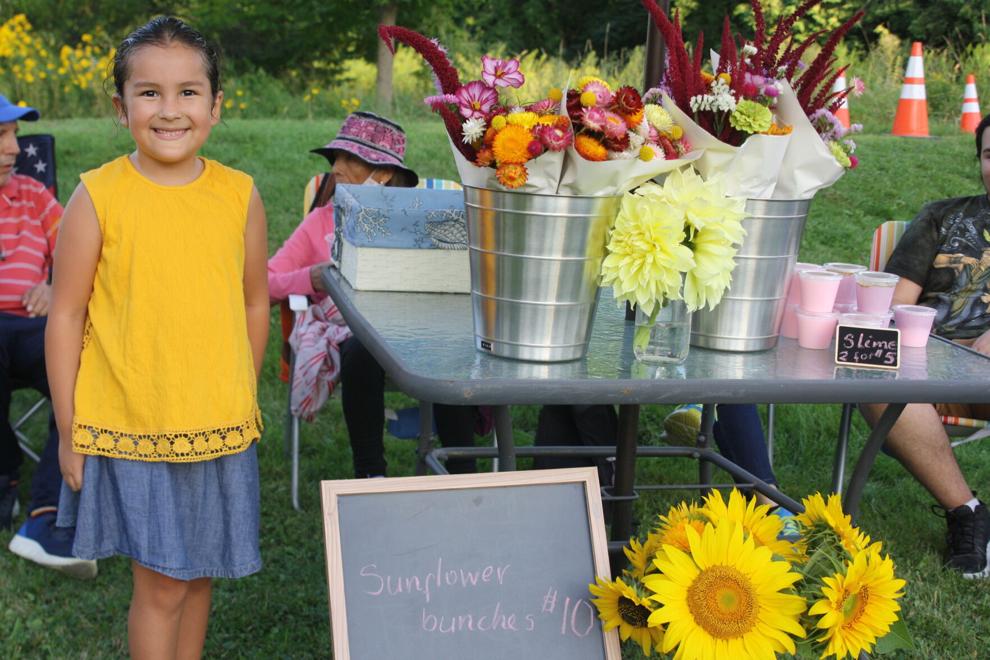 For days, Georgia's kidpreneurs prepared their products, planned out their signage, baked cookies, painted rocks, collected shells, designed bouquets and made jewelry to be sold at their very own vending tables.
At the Georgia Gathering on the Green/Farmers Market on Aug. 19 at the Town Hall, the kids finally got their chance to sell, setting up their own vending tables and selling their own products.
Georgia Kids' Farmers Market Aug. 18
Recreation Committee Chair and Georgia Town Clerk Cheryl Latorneau said she first heard about a kids farmers market a few years back when she was talking to a friend.
"She said she had been to a farmers market and it was like a kid's day and I thought that's just awesome because the kids enjoy doing their own stuff and selling," Latorneau told The Messenger in an interview earlier this month. "It makes them feel pretty special."
The night also featured music from the Dale and Darcy Musical Trio, playing their style of Americana, Celtic and Bluegrass.
Mill River Brewing provided drinks for attendees and concert-goers could pair their brews with tacos from the Taco Truck All Stars Food Truck.