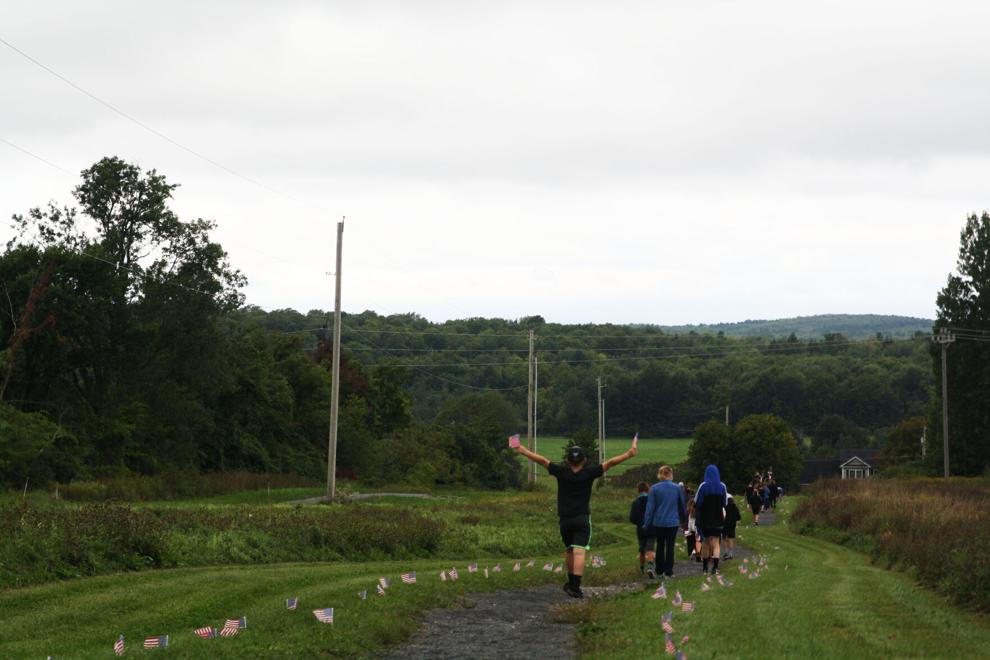 GEORGIA - Students at Georgia Middle School lined the school's .6-mile long walking path with 2,977 American flags, one for each person who died on Sept. 11, 2001.
The 9/11 Recognition and Memorial Walk at GEMS, which began at around 8:30 a.m. on Friday, Sept. 10, featured stations at various points along the path, showing the names, faces and stories of victims of the attack.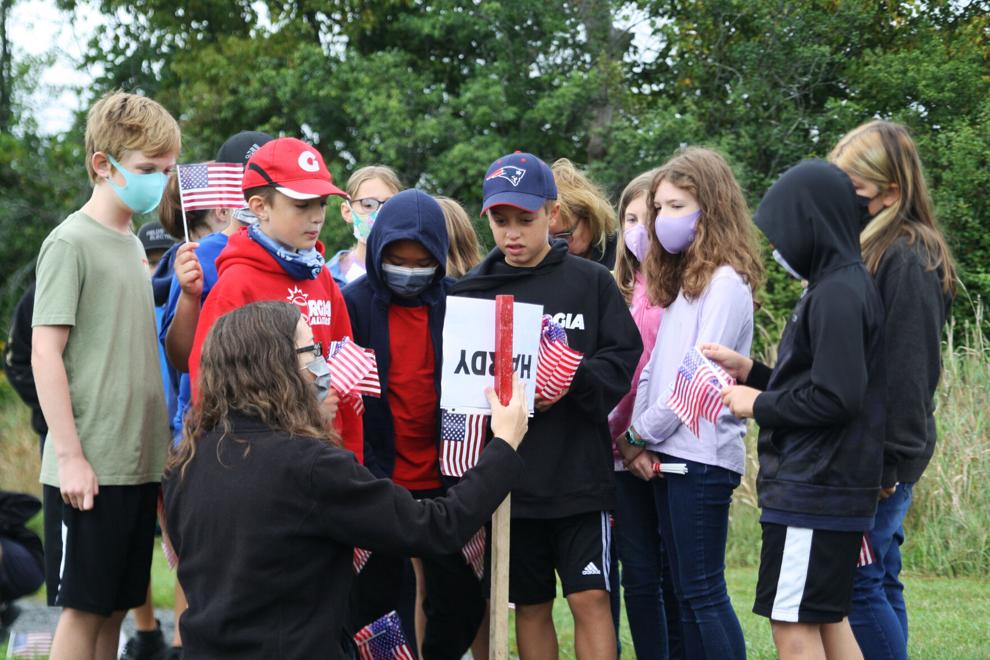 Once the eagerness to get their flags in the ground subsided, the groups of students would get quiet and somberly gather around a post, listening to a classmate or teacher read aloud.
"Today, Georgia Middle School looks to both honor the lives of the Americans that were killed on that day and the many heroes that worked together during this tragedy," the sign introducing the path reads.
Over the weekend community members are invited to visit the school grounds to use the Memorial Path.
9/11 Memorial Walk Georgia Sept. 10