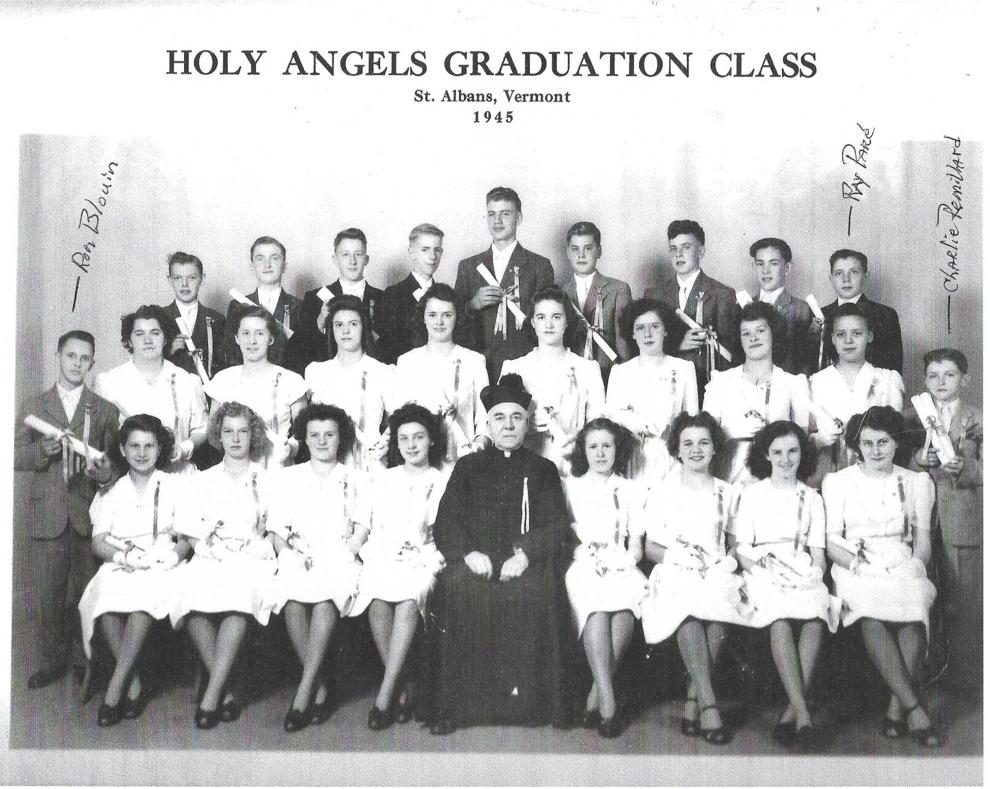 ST. ALBANS — Ron Blouin can still remember when he and his friends snuck out comic books from Pelkey Drug Store. 
They'd pay a dime to distract the soda clerk with an order, and when she wasn't looking, they'd stuff the reading material into their pockets. After passing the comic books around for an afternoon, they'd spend another dime on soda later in the day to return them unseen.
"We never stole them. We just borrowed them," Blouin said.
Now, at 90-years-old, Blouin and his childhood friends, Charlie Remillard and Ray Paré, are still hanging out at the local spots together. Their friendship has lasted eight decades, and they find time each year to meet up in St. Albans to look back on their lives.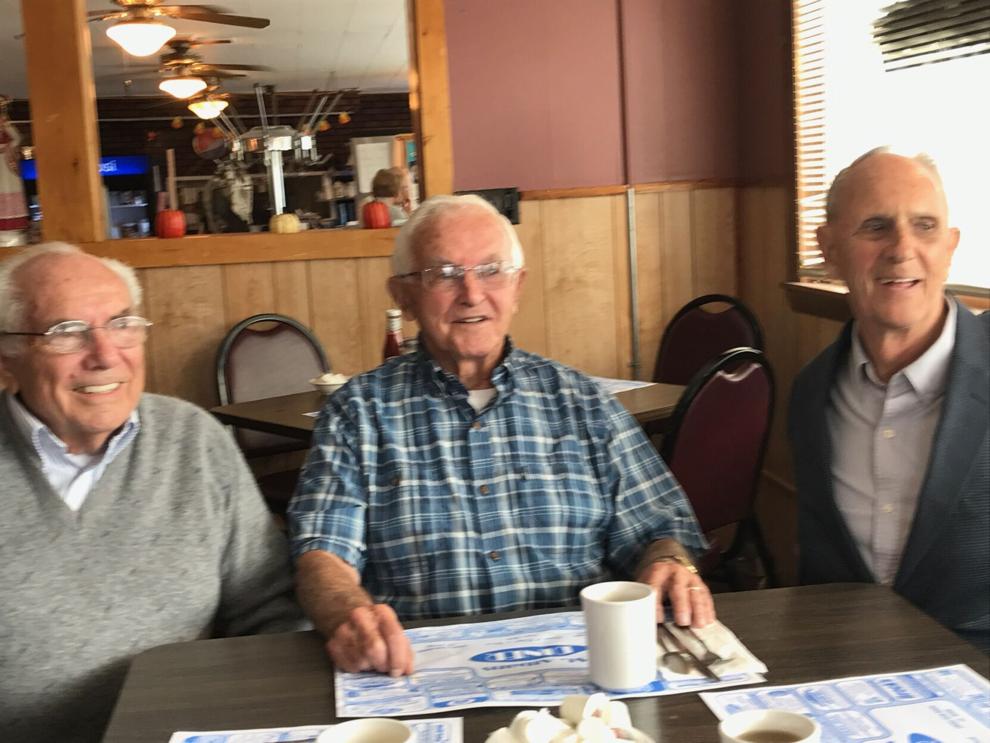 "We meet up more than once a year and talk about old times," Blouin said. "We laugh and have a good time." 
The three first met when they began attending Holy Angels school at around 6-years-old. As neighbors, they stayed friends throughout those school-aged years.
"We all had a group. We all lived on the west side. Pelkey Drug Store was a meeting place because we all lived down there," Remillard said. "[The west side] was known as the rough side."
Sometimes, the group would set up snowball fights with eastsiders, Remillard said. When east side cars would pass by, they'd throw a handful at whatever was passing by, or they'd lob them at the train station.
"We weren't supposed to," Remillard clarified.
Blouin said the group wouldn't snitch on each other no matter the mischief. He recalled one time when, for a gag, they locked another neighborhood boy in a neighbor's dumpster. Even when the boy came to school later that day after being found inside, the boy never explained why he was late to the school administrators.
"That stuff comes back to me. It was 80 years ago, but I still get those sweet memories," Blouin said.
These three men may not be throwing snowballs anymore, but they still find time to catch up. 
Paré and Remillard still live in the area, and the two see each other every Sunday at church. Meanwhile, Blouin moved to Florida upon retirement, but he comes up north to see his friends and meet for dinner at least once a year. On Sunday, Sept. 12, they met at St. Albans Diner.
As for the secret of their friendship, none could pinpoint exactly why it's lasted as long as it has, but they must be doing something right. 
"Don't ask me," Remillard said. "It's natural for us."
"We're old school friends. We knew each other. We got together. It just happened that way," Paré said.