SWANTON — Sugarbushes, idyllic stands of proud sugar maples, are an iconic sight in Franklin County, with light blue lines stretching thousands of yards over hillsides and providing beautiful colors in the fall.
However, improperly managed sugarbushes can be a detriment to Vermont's wildlife. Proper management plans can help boost wildlife diversity, health and population sizes while still providing delicious sap and economic gain.
Audubon Vermont has been running a free program since 2014 that helps advise landowners and maple sugar producers on how to help native bird species that use Green Mountain State forests as breeding grounds and nesting sites.
Carman Brook Farm, in Swanton, is in its second year of participation in the Audubon program since joining in 2022. 
Karen Fortin, owner of the farm alongside her husband Dan, said the process was easy and fit right alongside their current forest management plan created by Charlie Hancock, a forester with North Woods Forestry and selectboard chair of Montgomery.
Audubon conservationist biologist and maple sugar producer Steven Hagenbuch said migratory species like wood thrushes, scarlet tanagers and black-throated blue warblers use diverse forests to breed and raise their young, from the spring to fall, before traveling south for the winter to places like Mexico or Colombia.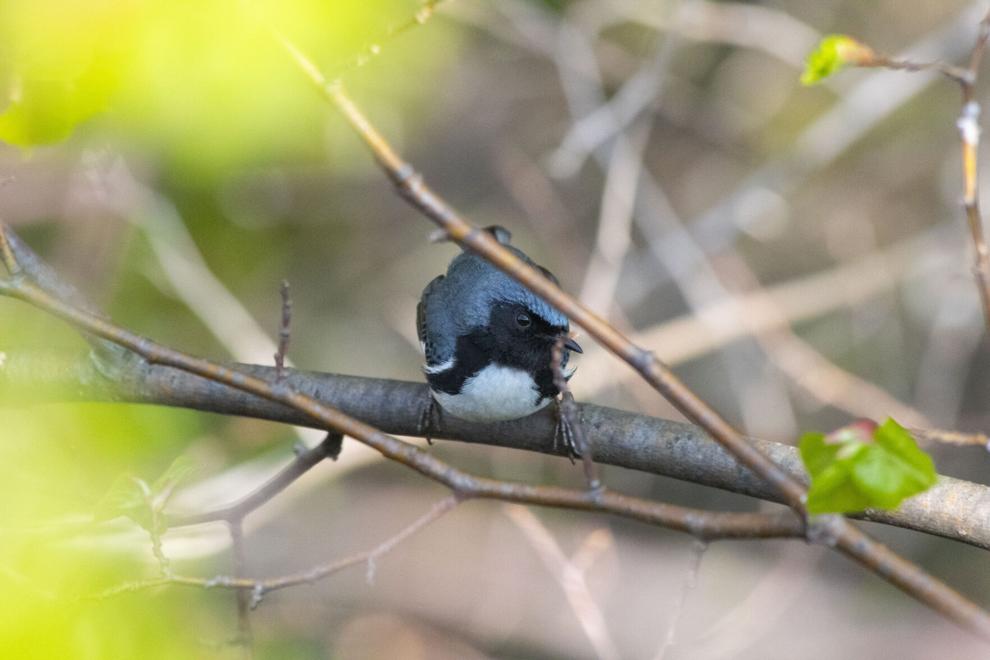 "Maple production is inherently good for birds, for the simple reason that if you're making maple syrup, you keep your forest as a forest," Hagenbuch said. "It's not being converted to residential or commercial development… That conversion of a forest to a non-forest condition is really the greatest threat that we have to biodiversity to birds on the landscape."
Fortin said they heard about the program from Hancock while discussing their next forest plan and were immediately interested. Living less than five miles from the Missisquoi Wildlife Refuge, Fortin said she's an avid kayaker and loves birdwatching.
"[Hagenbuch] came out and walked all of our woods and did a real assessment of it," Fortin said. "He identified things, and one of the things he said we could increase was the percentage cover of the understory vegetation." 
Hagenbuch said properly-managed maple stands boil down to how much of a forest is maple and how much are other species of trees or plants. 
His work has found that if an area being tapped for maple is 75% or more maple trees, bird biodiversity starts to decline. 
As a maple sugar producer in Waterbury, Hagenbuch knows the draws of having as many maple trees as possible to produce the most product, but a monoculture of maple trees will hurt the ecosystem and limit what species can survive there.
"Some of the birds we highlight through this program, like the wood thrush, tend to be found nesting somewhere between six and 30 feet in height in a tree or shrub," Hagenbuch said.
When sugar makers focus only on their alive maple-producing trees and remove other competing species and native plants, that leads to a decline in forest health and biodiversity. Leaving other plants and dead trees actually provides nesting sites and habitat.
"It provides these different layers of vegetation in the forest that birds need in order to nest and forage for insects," Hagenbuch said. "Leaving some standing dead trees, what we call snags, those trees are a natural part of a healthy forest and there's a lot of birds and other wildlife that rely on them."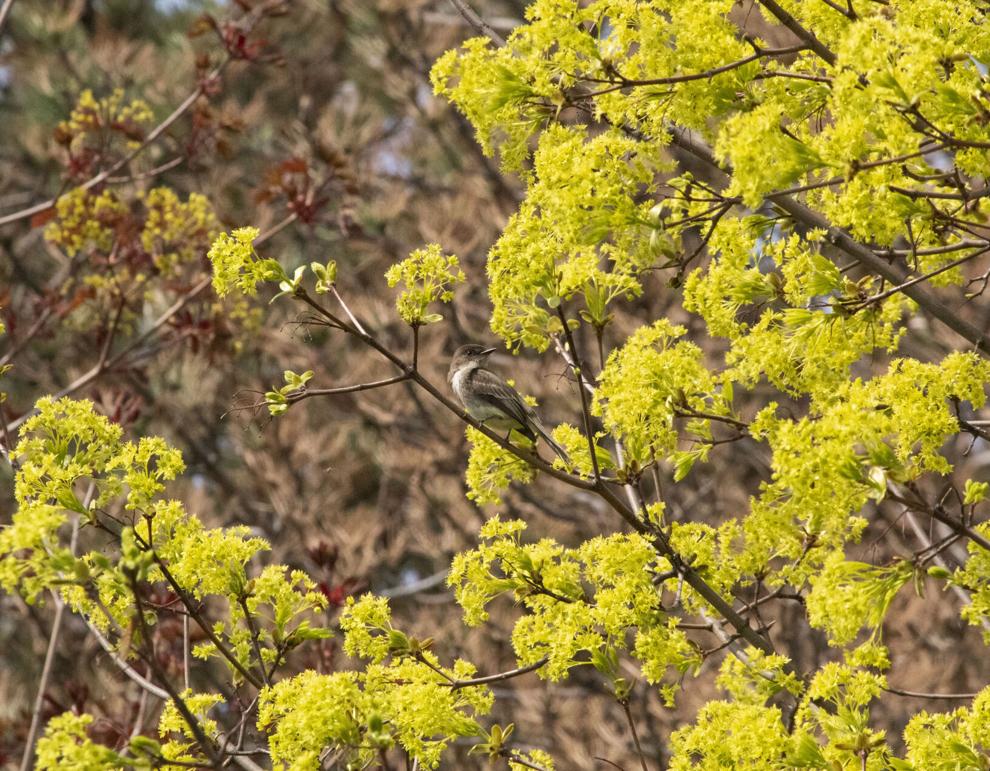 Woodpeckers, nuthatches and chickadees are all cavity nesters, meaning they need holes in trees to raise their young and dead trees provide the necessary habitat. 
Supported by donations and public grants, the Audubon program provides an official review from an Audubon official and guidelines to create a better habitat.
Fortin said Hagenbuch's review showed they met nearly every single criteria, including having a diverse range of trees besides sugar maples, having dead trees on the property and having large tracts of unfragmented forest. Managing 200 acres of sugarbush and producing an average of 7,000 gallons of syrup a year, Fortin said tapping sustainably is important to the farm. 
"We've always done things here in our forest management plan for habitat," Fortin said.
According to a blog post on the farm's website, they plan on incorporating bird-friendly plans into their next forestry management plan which is due for creation in 2023. 
"I don't think we're going to gain any economic gain from doing this plan, but the value we're going to get is the value of being a good steward of the land," Fortin said. "It's not going to make more sap, it's not going to give us a trip to Jamaica for a week, but it feels good to know you're doing something good for the wildlife."
As participating members of the program, Carman Brook Farm is listed on the Audubon Vermont website, and the farm is provided with free stickers for their products and a large sign that proves their syrup is produced in bird-friendly forests. 
Other participating members in Franklin County are Branon Family Maple Orchards in Fairfield, Elm Brook Farm in East Fairfield, Fleury's Maple Hill Farm in Richford and Hi Vue Maples in Richford. 
Interested maple sugar producers can contact Steve Hagenbuch at shagenbuch@audubon.org, and learn more about the program at www.vt.audubon.org/maple.