ST. ALBANS — Elected officials from across Franklin County and from both sides of the aisle responded to a mob's attempt Wednesday to stop Congress' certification of President-elect Joe Biden's election.
Some had sharp words and placed the blame on outgoing President Donald Trump, who, after repeating unproven claims of mass election fraud, had urged a crowd of supporters in Washington, D.C., to "fight like hell" before rioting broke out and a mob breached the U.S. Capitol's walls.
A joint resolution overwhelmingly approved Thursday evening by the Vermont House of Representatives declared the event "an attack on democracy" and echoed calls for Trump's removal from office.
Town, city leaders respond to riot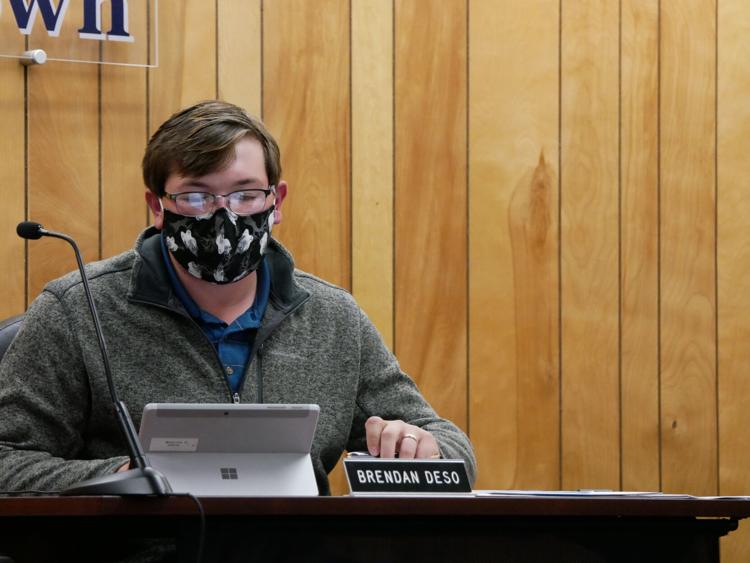 St. Albans Town's selectboard chair Brendan Deso told the Messenger he would join the "several thousands of other conservative local, state and federal officials who have since condemned the failed insurrection" and called for political moderation.
"I pray that this serves as a wakeup call to my friends and neighbors who call the center of the political spectrum home," he said. "It's time that we… stop allowing those who peddle fringe politics on both the left and right to control our political environments and discussions.
"It's time to end this dark chapter and to make common sense, empathy and respect for all the main guiding principles of our political discourse," he said.
Deso had also shared a Facebook post the night before, placing the blame on Trump for Wednesday's attack and appearing to share the view Trump should be removed from office.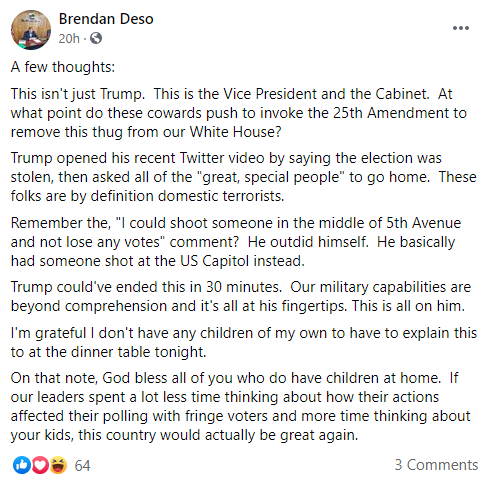 St. Albans City Mayor Tim Smith said in an email to the Messenger Thursday that, while watching news about the mob's assault on the Capitol, "it was difficult to fathom that the attack was actually happening in the United States.
"What we watched is something we may have seen in other countries but not in America," Smith said. "I could not help but think that many of the mob, with their faces exposed, should be tracked down and brought to justice or at least that is my hope.
"I also could not help but think how ill-prepared we as a country were based on the information that was known."
Local legislators from both parties sponsor resolution condemning riot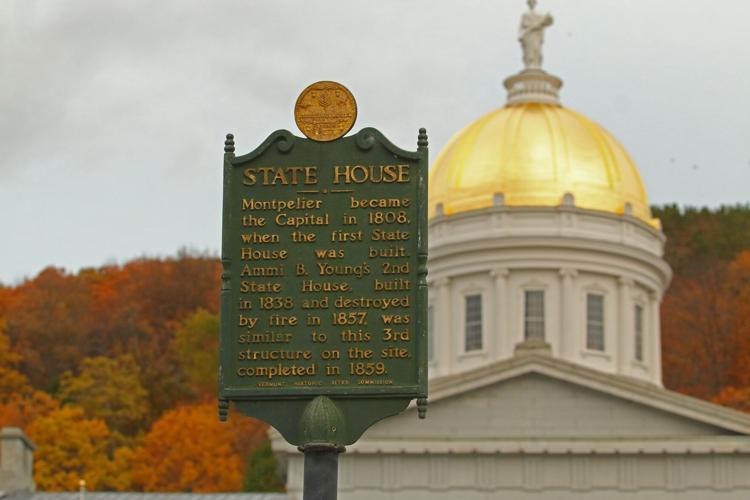 A joint resolution adopted by the Vermont House of Representatives declared Wednesday's mob violence at the U.S. Capitol an "attack on democracy" and called for Trump's removal.
Leadership from across the political spectrum in Vermont's House of Representatives signed onto the bill, with the House's Majority Leader Emily Long, D–Newfane, and the House's Minority Leader Patricia McCoy, R–Poultney, listed among the measure's sponsors.
Bipartisan support had similarly been found in Franklin County, where representatives appeared to have joined on as sponsors for the resolution.
From St. Albans, both Rep. Eileen Dickinson, who represents St. Albans Town as a Republican, and Rep. Mike McCarthy, a Democrat representing St. Albans City and as well as a part of St. Albans Town, were listed as sponsors.
Fairfax's Rep. Barbara Muprhy, an independent, had also sponsored the resolution, as had Rep. Felisha Leffler, a Republican representing Enosburgh and Montgomery who, in an interview Thursday, strongly condemned the mob violence at the U.S. Capitol.
"I think the president needs to be removed," Leffler, who said she reacted with "numbing disbelief" as she watched Wednesday's events unfold, "and failure to do so is a stain on our country."
Reps. McCarthy and Murphy had likewise issued their own statements condemning Trump's apparent role in inciting Wednesday's mob, with McCarthy declaring it "unacceptable" and Murphy saying she "fully supported" Gov. Phil Scott's own sharply worded condemnation.
"I fully support Governor Scott's statement made yesterday condemning the violent assault on our Capitol," Murphy wrote. "The perpetrators were invited and incited to their actions by the leader of our country and he is responsible for their ability to reach the protected spaces they did."
As of Thursday evening, only the House had passed their resolution, overwhelmingly approving the measure 130 to 16.
Leffler contrasted the police response to the mob attacking the U.S. Capitol to the response Black Lives Matter protests were met with during the summer, saying the contrast was "just appalling."
In October, Leffler reported having heard gunshots outside of her Enosburgh home, prompting a Vermont State Police investigation assisted by Capitol Police. She was also the recipient of a letter sent to several Vermont legislators from both parties calling for their arrest.
"We will never be able to figure out who or why," Leffler said. "That kind of violence we're seeing in D.C. is here in Vermont, and it's unacceptable."
St. Albans legislators denounce mob attacks
Sen. Corey Parent, a Republican representing most of Franklin County and the Town of Alburgh in the Vermont Senate, said in a statement those attacking the U.S. Capitol Wednesday were "the thug followers of an authoritarian leader" and called for the country to "accept the results of a fair election."
"The violent 'protestors' at the United States Capitol are not American heroes, they are not the patriots they claim to be," Parent wrote. "They don't love the United States Constitution as they claim. They are the thug followers of an authoritarian leader who has no interest in making our nation better.
"It's time to move forward, accept the results of a fair election and work together to heal our nation."
Rep. Casey Toof, a Republican representing St. Albans City and parts of St. Albans Town in Vermont's House of Representatives, said he shared the views of Parent and other Vermont Republican leaders in "denouncing the forceful takeover of our nation's capitol building."
"We had a hard 2020 with Covid-19 and our outlook on 2021 looks a little bit better," Toof said. "We united as a state to combat this virus and worked on keeping each other safe. Let's continue to show that resiliency as a state and work together even when we disagree."
Rep. McCarthy, the county's only Democrat, similarly condemned Wednesday's events, saying it was "unacceptable for any elected official to incite a mob to violence."
"People of all political stripes hold the peaceful transition of power and respect for free and fair elections as sacred values in our democracy," McCarthy said.
More local legislators sound off on Wednesday's events in D.C.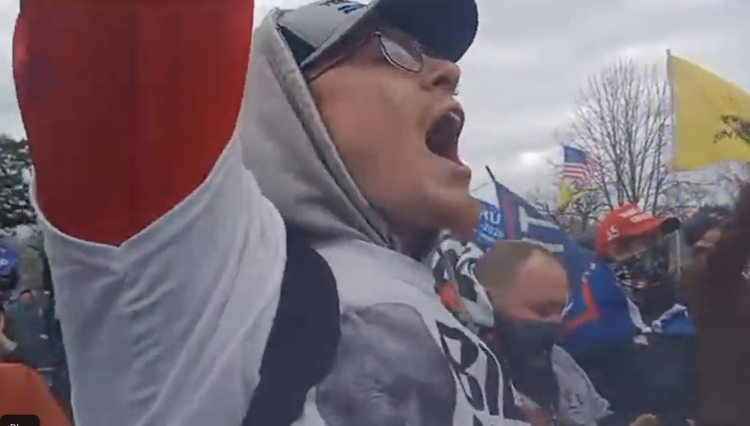 In a lengthy statement, Rep. James Gregoire, a Fairfield Republican also representing the towns of Bakersfield and Fletcher, wrote he was "very disappointed and expected more from our leaders than what the president has displayed" after Wednesday's riot in the U.S. Capitol.
Gregoire, in his statement, said elected leaders, including the president, had "an obligation to be above all of this."
"They have an obligation to lead with dignity, respect and integrity," Gregoire wrote. "To that end, the president has an obligation to understand the anger of his most ardent supporters and to step up as a leader to calm their fears rather than stoke those flames into a fervor."
Gregoire also criticized comments from Trump and Trump's supporters about Vice President Michael Pence, saying the "president calling him a coward was unconscionable" and "the calls on social media for his execution are despicable."
Rep. Lisa Hango, the Berkshire Republican also representing the towns of Franklin, Highgate and Richford, said she "condemned the violence that happened in our Nation's Capitol yesterday, putting public servants and fellow citizens at risk and threatening the values that our country was founded on.
"My prayers," Hango said in a statement, "are with the families whose lives have been impacted by these actions, and for a peaceful path forward as we work toward economic recovery."
In his own statement, Rep. Carl Rosenquist, R – Georgia, wrote that he was "deeply saddened and disappointed in the breach of the Capitol Building," saying "a peaceful demonstration turned into an act of defiance and mob rule."
"We are all Americans and will get through this," Rosenquist said. "We need to come together and be kinder to each other. Let us pray for the healing of our country."