ST. ALBANS TOWN — Officials in St. Albans Town have ironed out the next steps of a stormwater utility, approving a credit system recently governing fees applied to businesses and homeowners' associations.
The town's selectboard approved on Monday a credit system governing how a previously authorized stormwater fee would be leveraged for properties that aren't single-family homes.
According to the town's credit manual, commercial properties and homeowners' associations would see their fees discounted depending on what stormwater infrastructure each property may have in place.
Those discounts would be limited under the ordinance, with discounted fees not allowed to fall below 50% of a property's original stormwater fee nor below fees charged on the average residential home.
A stormwater ordinance allows for both regulation of a private property's potential for damaging rainwater runoff, and creates a potential mechanism for funding future public works projects for slowing and absorbing stormwater runoff — like improved culverts or catch basins.
Town officials are, as of Monday's meeting, looking to "silo" those funds, earmarking them exclusively to stormwater improvements within St. Albans Town and for managing the stormwater utility.
According to both federal and state clean water obligations, St. Albans Town — and St. Albans City — are required to regulate stormwater runoff leading into Rugg and Stevens brooks, two streams heavily affected by infrequent rushes of water.
During periods where water rushes through those brooks, nutrients like phosphorus may be picked up and deposited in St. Albans Bay, where an abundance of phosphorus helps nurture regular blooms of cyanobacteria or "blue-green algae" during the summer.
St. Albans City passed a similar utility fee in 2018.
The creation of the credit system addresses one of the last outstanding questions facing town officials after approving a stormwater utility and associated fee in September last year, setting the stage for the fee's rollout later this year.
According to the town's operations director, Corey Parent, the town was still a few months out from rolling out a stormwater fee.
He told the selectboard this week the town would still need to update its measurements of impervious surfaces — surfaces water can easily wash over — within town limits, a step potentially impacting both the utility's ultimate budget and the fee ultimately charged on town residents.
The town is also now looking for a stormwater coordinator to oversee St. Albans Town's stormwater utility and manage water quality projects within the town.
"It's like building a home," Parent told the selectboard. "You've got to have the plumber and electrician in before building the sheetrock."
With those steps in mind, Parent said it was possible an amended utility fee would be ready for mail by early July.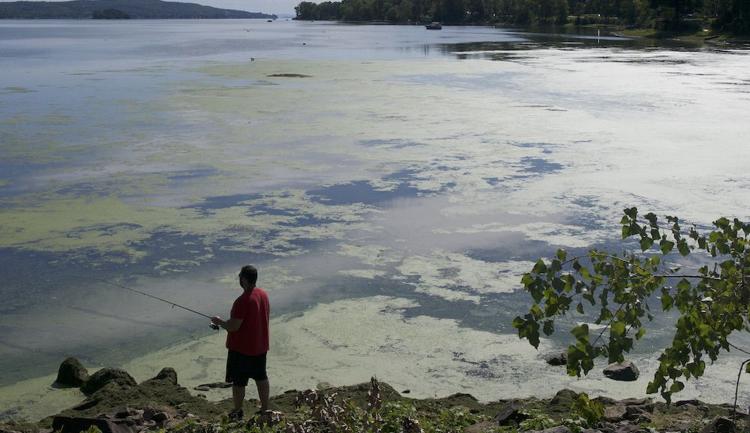 How much will homes and businesses be charged under St. Albans Town's stormwater utility?
When St. Albans Town's selectboard passed its stormwater utility ordinance in 2020, officials had projected the average per parcel fee would be $65, a number officials based on staffing and budgetary needs for meeting the town's stormwater charges.
It's those budgetary needs Parent told St. Albans Town's selectboard that may change as the town reexamines its total amount of impervious surface in the coming months.
For larger commercial properties, those fees would likely be substantially higher, a disparity town officials hoped to offset by installing a credit system.
Under the credit system, certain criteria or standards, like property features helping manage the flow of water off a property, would allow for small 10% to 15% reductions — or stormwater credits — in the annual fee charged by the town on a nonresidential property.
Those criteria stem from best practices outlined within the Vermont Agency of Natural Resources' Vermont Stormwater Management Manual released in 2017.
Those deductions could stack on one another, but additional deductions would not be allowed to exceed 50% of the fee the property owner would be charged before any credits were applied.
No commercial property would be allowed to pay a smaller fee than the average residential property, according to the ordinance, and the town's stormwater manager would be allowed to revoke credits for noncompliance with the ordinance as long as a written notice was provided 30 days ahead of time.
Proposed equivalent residential unit fee by municipality
| Municipality | Equivalent Residential Unit | Fee per Equivalent Residential Unit (FY19) |
| --- | --- | --- |
| South Burlington | 2,700 sq.ft. | $82.08 |
| Burlington | 2,500 sq.ft. | $79.20 |
| St. Albans Town | 3,500 sq.ft. | $65 (proposal) |
| Colchester | 4,356 sq.ft. | $52.32 |
| Williston | 4,000 sq.ft. | $51 |
| St. Albans City | 3,000 sq.ft. | $30 |
At $65 per equivalent residential unit — a measurement used to define the amount of impervious surface found at a typical single-family home – St. Albans Town's utility fee comes in almost twice as high as its counterpart in St. Albans City but short of those used in larger municipalities like Burlington.
Most large communities within the northern watersheds feeding into Lake Champlain have some form of stormwater utility in place or are actively developing a stormwater utility.