ST. ALBANS CITY — Spectrum Youth and Family Services has found a location for a warming shelter for youth and is awaiting the approval of the Development Review Board (DRB).
If approved, the shelter will be located at 219-227 Lake Street, in a building which previously housed a Salvation Army thrift store and served as the temporary home of Samaritan House, the county's only homeless shelter, during its renovation in 2011.
Spectrum Executive Director Mark Redmond was looking for sites downtown when he happened to run into Brian and Tammi DiFranco, who live in the neighborhood, and stopped to speak with them. Brian pointed out the building. Redmond said he then contacted the owner, Mark Larue.
Having identified two possible locations, both on Lake Street, Redmond said he consulted with human service organizations and agencies in St. Albans. They unanimously recommended 219-227.
The purpose of the warming shelter is to provide homeless youth aged 14 to 22 with a place where they can eat a hot meal, get a change of clothes, wash their laundry, take a shower and get help with school or job searches. Spectrum operates a similar shelter in Burlington.
The drop-in shelter will be open weekdays from 9 a.m. to 6 p.m.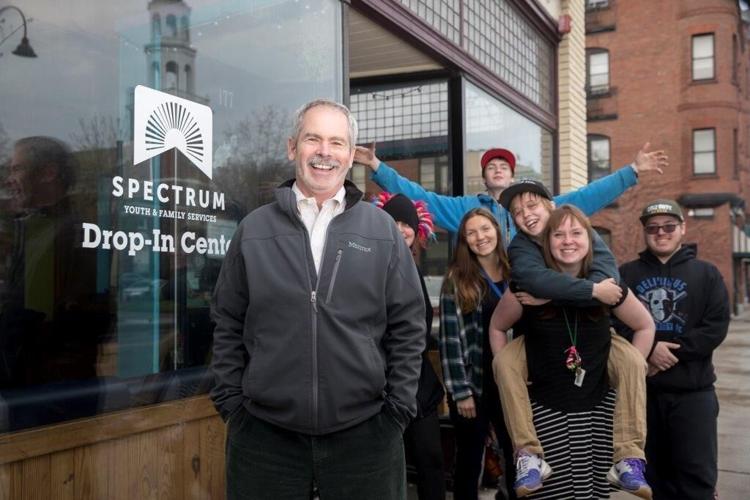 "We're aiming for the kids who are really struggling," Redmond previously told the Messenger. "The kids who are on the edge, kids who really have nowhere to go."
"We want to keep them out of corrections. We want to keep them in school. We want to get them jobs," he continued.
Redmond said he has been hearing for years from Spectrum staff in the area who work with kids in state custody and other agencies that there is a need for a drop-in shelter in St. Albans.
After receiving two substantial donations, one for $200,000 and one for $100,000, Spectrum's board committed to operating a drop-in shelter in St. Albans for three years.
The plan is to have three full-time staff at the center, and Redmond said he is in the process of hiring a director for the shelter now.
The space on Lake Street needs some adjustments to work as a warming shelter — it lacks a shower, for instance — but Redmond said the landlord has been very helpful.
"With any luck, we'll be open by January," Redmond said. "I'm really thrilled."
Under the city's regulations, the shelter qualifies as a community center, which must receive a conditional use permit from the DRB.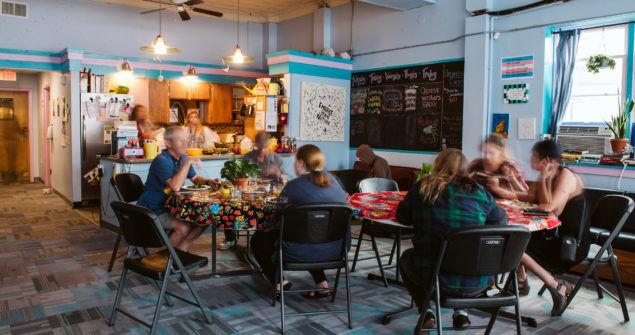 The DRB initially took up Spectrum's request at a meeting on Nov. 2.
One board member asked if the shelter was likely to increase foot traffic in the area, according to the minutes. Redmond said he wasn't certain, but noted that many of those to be served already live in that area. During COVID, the number of people who can be present at any one time will be limited.
Spectrum intends to use the first floor, but not the second or third floors.
It has also rented more space than it needs so that it may have control over who rents the neighboring storefront, according to realtor Grant Butterfield. Spectrum wants to be certain anyone else who rents on the first floor is an appropriate neighbor for a program serving youth, he explained.
The only person who spoke during public comment was Tammi DiFranco, a former city councilor for that ward who now works part-time for the city. Speaking as a resident of the neighborhood rather than a city employee, DiFranco said she supports Spectrum moving into the neighborhood and "is excited about the services they will be adding to the community," according to the minutes.
Discussion of the permit was tabled until Nov. 9. On that date, with no additional public comment having been received, the DRB closed the hearing.
The DRB now has 45 days to either issue or deny a permit to Spectrum.