ST. ALBANS/RICHFORD – A deputy with the Franklin County Sheriff's Office (FCSO) was celebrated earlier this week with an award from AmCare Ambulance Services for his role in saving a prematurely delivered baby in Richford in late December.
According to a social media post shared last week by FCSO, Deputy Tyler Camilleri was recently recognized with a Prehospital Childbirth Certificate and an accompanying Stork Pin due the his part in helping save an unresponsive, prematurely born child in Richford.
Last year, according to a previous release from FCSO, Camilleri responded to an emergency call at a Richford home regarding a baby who was unresponsive.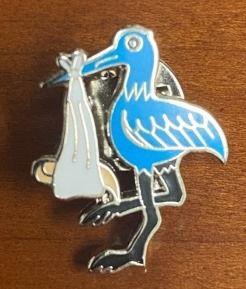 According to FCSO, Camilleri had performed cardiopulmonary resuscitation – better known as CPR – on the child before instructing a household member in CPR so Camilleri could coordinate with responding emergency medical technicians.
"Congratulations to Deputy Camilleri and special thank you to Director [Walter] Krul and the AmCare organization for not only their expert care that day (and every day), but for taking the time to recognize one of our own with a very nice award," a statement from FCSO read.
Camilleri was previously recognized by FCSO for helping save the life of a 15-year-old dog bite victim in Richford.