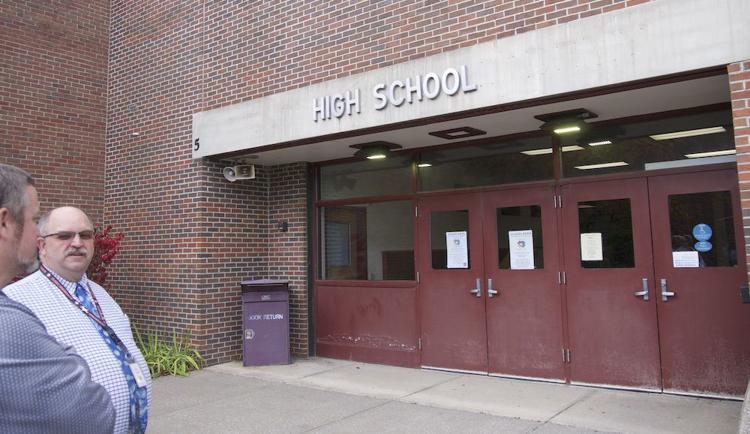 FAIRFAX – Voters in the Town of Fairfax have again defeated a bond proposal for deferred maintenance projects and expansions at Bellows Free Academy, according to unofficial results shared by school administrators Thursday night.
The first article, which would have approved a $16 million bond for expanding capacity at the elementary school, modernizing the middle school and addressing deferred maintenance, was defeated 579 to 628.
A second article that would have allocated $3.8 million for the construction of a middle school gym was reportedly defeated 529 to 664.
Voters also defeated a third article that would have committed $6.6 million for a new auditorium to accommodate BFA – Fairfax's growing music program, voting 680 to 517 against the auditorium's construction.
Fairfax school board chair Scott Mitchell, speaking with the Messenger Thursday night, confirmed all three articles were defeated and reiterated that the projects proposed in the bond were needed at the Fairfax school. With their defeat, Mitchell said some of those projects would have to be addressed in future school budgets.
"With the defeat of the bond, that means we have to build into our budget the improvements that are needed year over year," Mitchell said. "Where the bond would have given consistency, without that we don't have that consistency and we need assess each need year after year, and costs are going to increase because of that."
It was possible, he suggested, that some of the most immediately necessary projects, like those related to school safety, could appear as budget items as soon as the next Town Meeting Day.
"We're in budget season now," Mitchell said. "We'll look at things that are priorities, like roofing and sprinkler systems – things around safety – and we'll have to assess the value of that and either build that into the budget or come back with a pared-down bond."
Bellows Free Academy – Fairfax is one of a few schools in Vermont experiencing growing pains, with population growth in Fairfax and expanded school programming leading to capacity concerns in BFA's elementary school wing in particular.
A previous attempt to build out the school went before voters in 2017, with Fairfax residents overwhelmingly rejecting a $16 million bond proposal for similar repairs and expansions to the BFA campus.