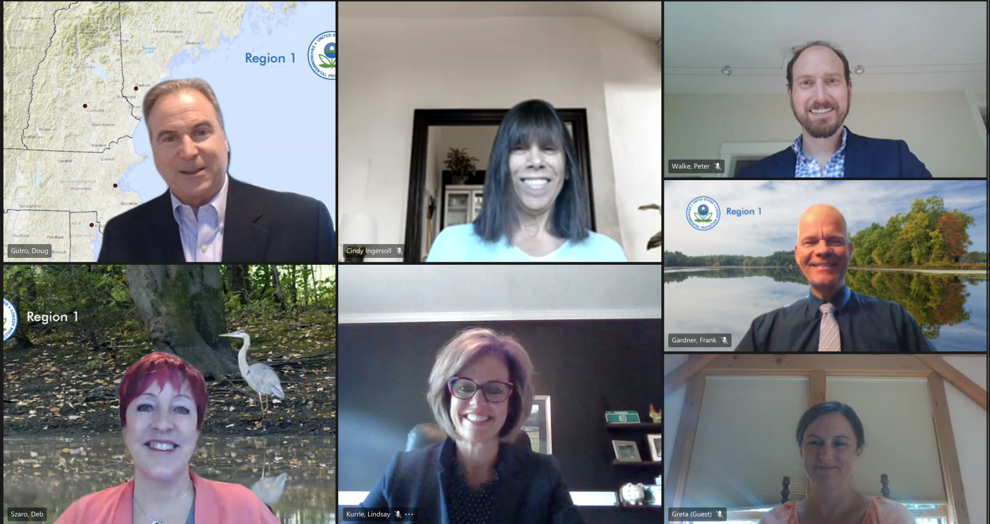 The U.S. Environmental Protection Agency is awarding a total of $860,000 to clean up contaminated land for three grantees within Vermont, including $200,000 to the Northwest Regional Planning Commission which covers a potential site in Saint Albans.
The award issued to the NRPC increases their current loan fund to over $1.9 million to fund potential sites including the Fonda Site on Lower Newton Street in Saint Albans City, the EPA announced at a June 16 press conference.
In 2011, the city of Saint Albans invested about $1 million into stabilizing the Fonda Site which involved demolishing a building and putting fencing around the three-acre concrete slab.
Since then the site has remained untouched with still some residual PCB contamination. The city plans to deal with the site by removing the slab and cleaning up the contaminated soil.
Right now there is a plan to build an access road along the side of the site and to relocate the Genesee & Wyoming's American Rail Dispatching Center from the historic rail headquarters as well as clean up the site.
Although the additional funding is great news for the city, it's only a fraction of the cost, as the city projects a cost of around $4 million. The city is hoping to get some funding from the NRPC but will also be looking to state and federal sources.
The Brownfield Revolving Loan Fund Grants provide funding for recipients to create a revolving loan to clean up brownfield sites, which are sites where development or reuse might be complicated by the presence of a hazardous substance, pollutant or contaminant, according to the EPA website.
A revolving loan means that when loans are repaid the loan amount is put back into the fund and re-lent to other borrowers, according to the website.
"EPA Brownfields funding provides a much-needed boost for economic development and job creation in Vermont, and in many of New England's hardest hit and underserved communities," said EPA New England Acting Regional Administrator Deborah Szaro.
Cleaning up brownfields within communities has been linked to increased local tax revenue as well as an increased value of homes near revitalized brownfield sites, according to the press release.
Peter Walke, commissioner of the Vermont Department of Environmental Conservation, noted that cleaning up brownfield sites functions local economies, supporting Vermonters where they live.
If we can have communities that are grinding and supporting those local jobs and supporting local businesses, we don't have to spend as much time in a vehicle, we don't have to be burning fossil fuels to get from place to place," he said at the press conference. "That is a really meaningful impact."