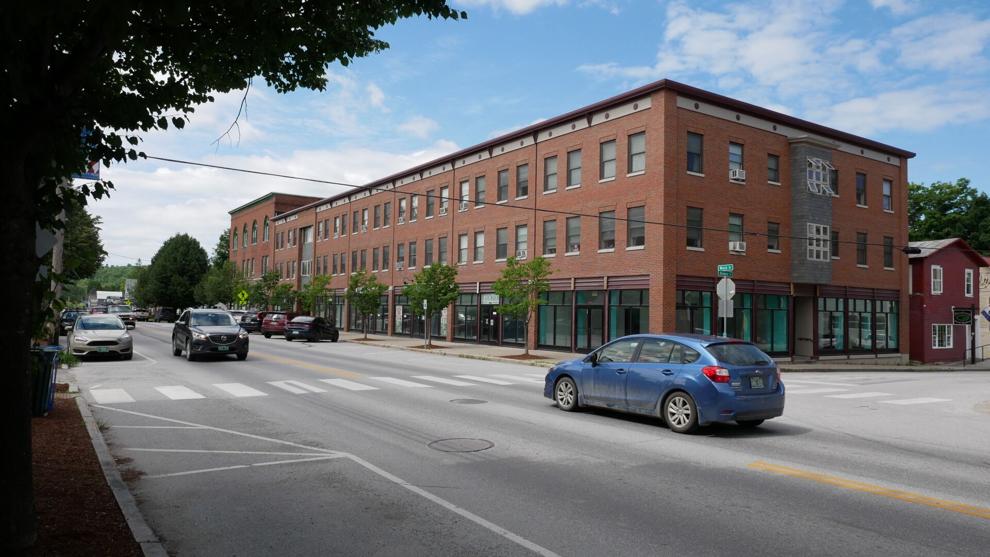 ENOSBURGH – The towns of Enosburgh, Fairfax and Montgomery have agreed to form a communications union district, opening a possible door for expanding broadband in the three towns.
The selectboards from all three communities agreed to be founding members during their respective meetings last week, each voting to create the Northwest Vermont Communication Union District and electing their first representative to the nascent organization.
A communications union district – or a CUD – is an organization created by two municipalities or more to coordinate the buildout of communications services, particularly in areas where access to certain communications services – like high-speed Internet – may be lacking.
By joining a CUD, member towns may be able to better plan for developing broadband infrastructure and work together to tap into funding sources, as CUD's can only be financed through bonds backed by revenue, grants or gifts, according to Vermont's Department of Public Service.
A CUD also allows towns more of a say in broadband rollout in their communities, as districts are governed by a council of town-appointed representatives similar to solid waste districts – CUD's counterparts in the waste removal industry.
The districts contrast to private providers who may focus their development specifically to what's profitable for telecommunications companies, a problem when the so-called "last mile" for connections might require more expensive infrastructure to serve neighborhoods with a fewer number of houses.
In Enosburgh, where officials agreed last week Monday to be the first town to approve establishing a local CUD, the community's economic development director Sean Kio pitched the project as a means for bringing broadband services to residents living outside of the better-connected Enosburg Falls.
According to Kio, while residents in Enosburg Falls had choices for what he called "quality" broadband connections, more than half of the residents living outside of the village saw available services falling short of the Federal Communications Commission (FCC)'s definition of high-speed Internet.
"We have a community that has accessible broadband and a community that does not," Kio told the town's selectboard on Monday, "so this is a good opportunity to kind of jumpstart that effort in closing that gap for what is essentially becoming an essential utility in the modern day."
Per Vermont's public services department, almost a quarter of the state falls short of the upload and download speeds used by the FCC to define "high-speed Internet," a definition that has been challenged as dated in the past by some industry organizations.
While speaking with Enosburgh's selectboard, Kio suggested the upload and download speeds sought by a nascent Northwest Vermont CUD would be "future proof," a loose term used to describe broadband networks capable of meeting the upload and download speeds needed for modern Internet services.
"This isn't something that will have to be replaced," Kio told the selectboard. "It's setting your community up for success for the long term."
According to Fairfax's town manager Brad Docheff, Fairfax, like Enosburgh, saw a similar disparity between a better-served village and broadband-starved rural areas. Many of those rural areas represented the fastest-growing neighborhoods in Fairfax, according to the town manager.
Speaking with the Messenger Monday, Docheff said the town had explored expanding broadband in the past, having applied for – and ultimately been turned down by – a state grant program where the town pitched studying a municipal utility for addressing its rural areas' connectivity challenges.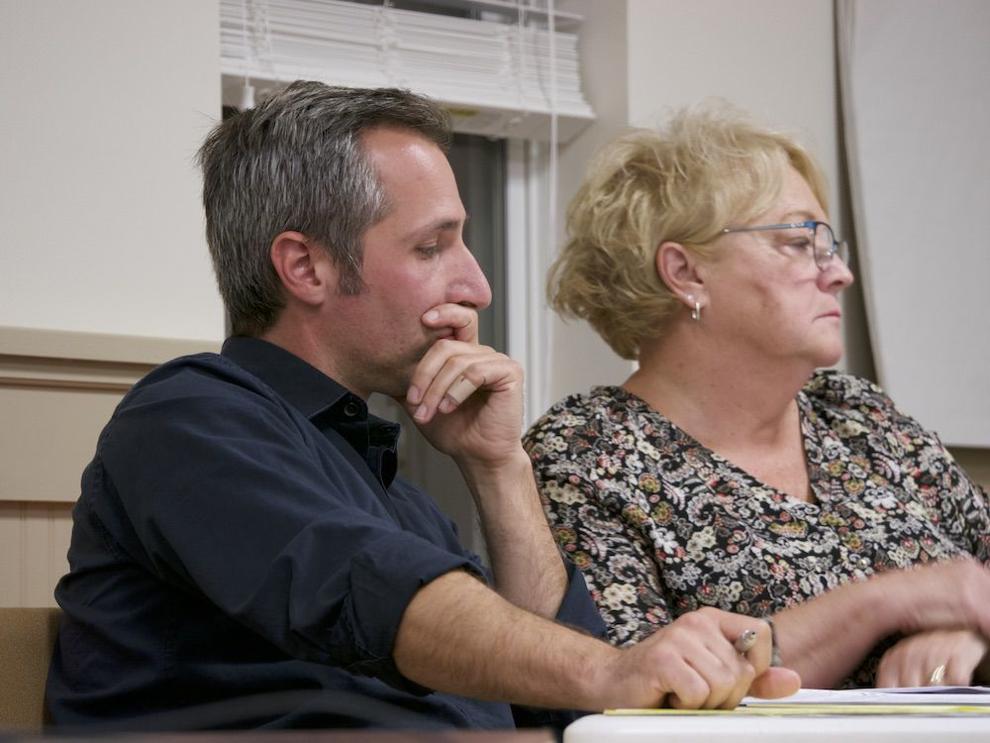 According to Docheff, while another broadband utility – the Jericho-based MC Fiber – was inching into some of rural Fairfax's larger neighborhoods, the "vast majority of Fairfax" continued to lack broadband services at a time when, due to COVID-19, the demand for broadband was maybe at its greatest.
"We've seen, especially with folks working and learning from home right now, that the demand for broadband is greater than it has ever been before," Docheff said. "While we've always been motivated to improve that utility, it has to be a priority and on our front burner in the immediate future."
For Montgomery, broadband access was one of the three priorities raised in the Montgomery Thrives initiative, a Vermont Council on Rural Development-inspired project that recently helped steer the town to a successful streetscape and wastewater system bond vote.
According to the chair of the telecommunications community group spun out of Montgomery Thrives, Everett McGinley, broadband appeared to be the most daunting of those tasks, with unanswered questions dogging the group following its formation in late 2018.
The combination of COVID-19 and subsequent government relief programs, and the process of joining a CUD finally offered answers to those questions, McGinley told the town's selectboard during their most recent regular meeting.
"It was a many year project and it didn't seem clear who was going to help us, who was going to do what, how long it was going to take, where the money was going to come from," McGinley said. "In the space of a few months, all of those things seem a lot clearer than they were a year ago."
Efforts to create a Northwest Vermont CUD were promoted by the Northwest Regional Planning Commission (NRPC), whose executive director Catherine Dimitruk said would remain on hand to coordinate the district's founding and its first grant applications for a feasibility study and business plan.
Following that, she told Enosburgh's selectboard last Monday, NRPC would be available to support the district if needed after its governing board took over.
"Initially, if this moves forward, NRPC is available to help serve as administrative support in order to get it going and get it up and functioning and then," Dimitruk said. "After that point, the CUD board itself will make a decision itself how to best administer a communications district."
According to Dimitruk, the towns of Fairfield and Georgia were expected to consider membership in the CUD this coming week. She said there were plans to possibly bring Bakersfield and Berkshire into the CUD's fold as well, as the two communities likewise struggle with limited access to broadband services.
Dimitruk also said services could possibly extend to Grand Isle County, where development efforts are likewise supported by NRPC.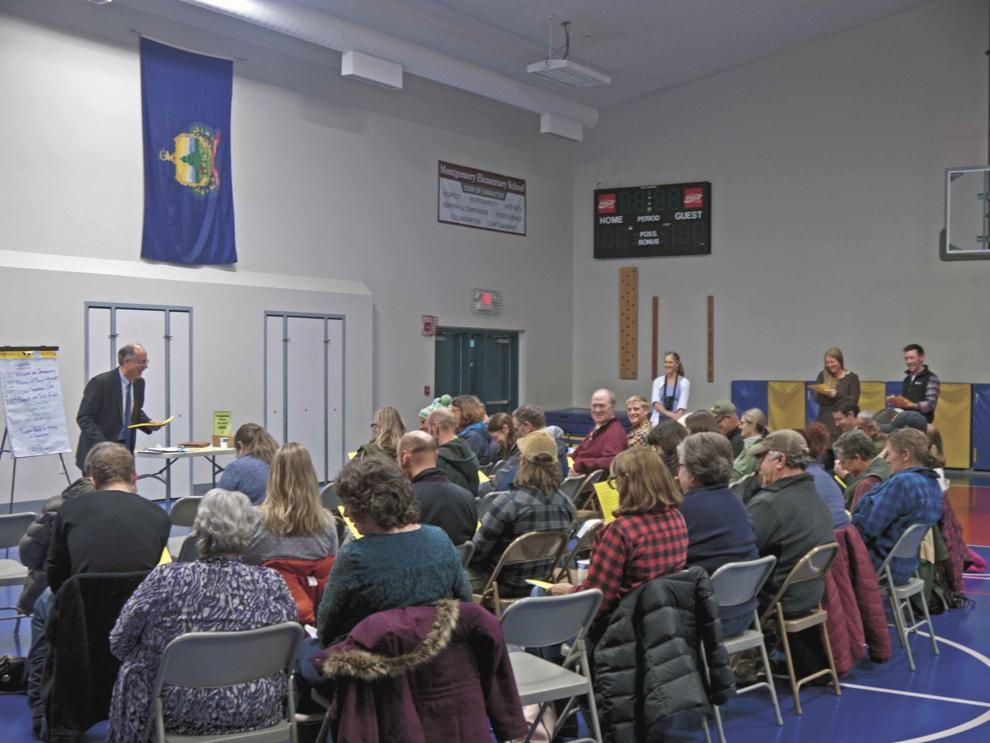 While CUDs are unable to access funds from their member towns, the groups are now able to tap into larger sources of funding in the wake of COVID-19, with funds earmarked specifically for broadband rollout by the CARES Act, the federal government's $2.2 trillion COVID-19 stimulus package.
According to the Department of Public Service's Rob Fish, CUD's appeared to be the preferred route for both state and federal funding programs, as well as nonprofit development financers like the Vermont Community Foundation, when it came to funding broadband projects within Vermont.
"The model is something the funders have bought into and the state has bought into, and it's something that's proven its worth in the past," Fish told Montgomery's selectboard last week.
The Northwest Vermont CUD's proposal was approved unanimously by all three selectboards it was pitched to last week.
In Enosburgh, the selectboard approved having the town's development director Kio represent the town on the Northwest Vermont CUD's first governing board, with the selectboard agreeing to reach out to Matthew Miner, Enosburg Falls' finance director, as a possible alternate.
Fairfax, meanwhile, approved sending Christopher Cota, a Fairfax resident who previously worked with town officials on an application for a state broadband grant, to the CUD's founding board.
Montgomery elected McGinley as their town's representative to the board and designated locals Ian Scott and Roger Litchi as alternative candidates for the position.
According to Dimitruk, the next steps for the CUD would be an organizational meeting for the district's incoming board of directors and a grant application to support both a feasibility study in Northwest Vermont and developing a possible business plan for the CUD's launch.