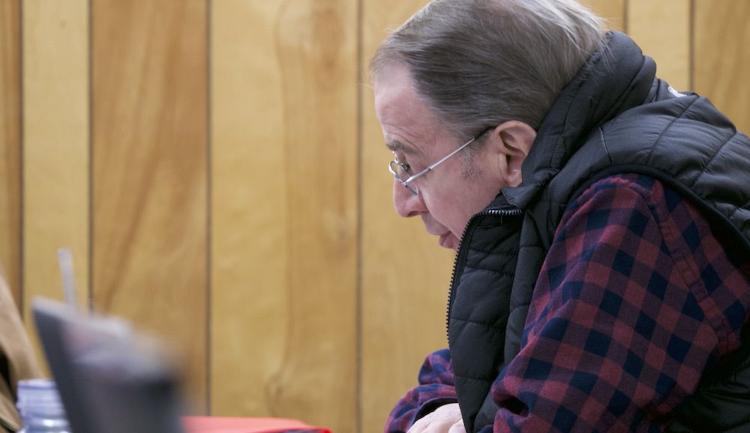 ST. ALBANS TOWN – Selectperson Al Voegele announced Monday night he would not be seeking reelection this coming Town Meeting Day, instead endorsing new candidates Erin Creley and Jonathan Giroux in their bids for the selectboard.
In a subsequent statement sent to the Messenger, selectboard chair Brendan Deso likewise endorsed Creley and Giroux, saying they would "prove to be valuable assets to our community as selectboard members."
"I'm really pleased to support Erin and Jonathan," Voegele said, reading from a prepared statement during a selectboard meeting Monday night. "It's my opinion, the board needs younger people to determine the future in which they will live.
"These younger people are facing extremely difficult social, economic and environmental problems, for which there must be common agreement in moving forward for the greater good of our community...
"To assure change for a younger generation, I will not be seeking another seat."
Voegele currently holds a three-year seat on the town selectboard.
Deso, in a message to the Messenger sent after Monday's meeting, endorsed Creley and Giroux.
"I'm excited to support Erin Creley and Jonathan Giroux in their respective races," Deso wrote. "They're both pragmatic, hard working, younger town residents who have unique skillsets and contrasting backgrounds.
"I hope other town residents will join me in supporting these two young professionals, who should prove to be valuable assets to our community as selectboard members."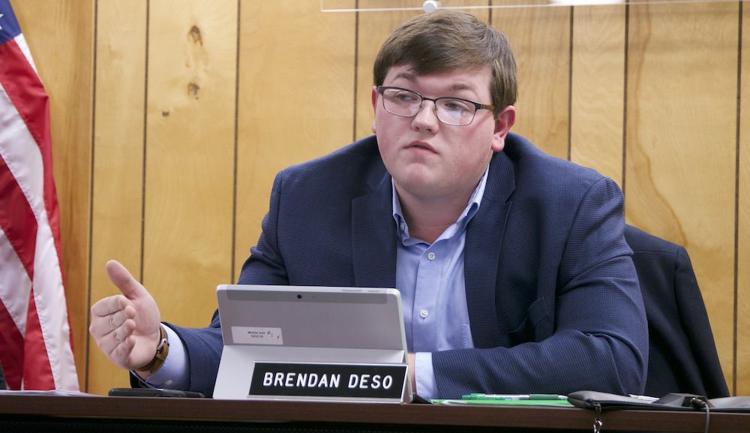 As of Monday evening, the selectboard's vice chair Bruce Cheeseman announced he would be vying for Voegele's three-year seat on Town Meeting Day.
Giroux, a local business owner and member of the town's development review board, announced he was seeking a selectboard seat in a Facebook post this weekend.
Creley, a health care worker and planning commissioner, announced Monday night she was running for the board.
Both Creley and Giroux are currently filling petitions to potentially file for both a two-year seat and a three-year seat on the selectboard, neither having officially declared for a specific election yet.
Voegele was initially elected to the selectboard in 2017 and became one of the board's more vocal members, often taking more liberal political stances relative to his counterparts on the selectboard.
Before serving as a selectperson, he spent time on the town's school board and its police advisory committee, and served as the town's representative to the Northwest Regional Planning Commission and the Northwest Solid Waste District.
For more than a decade, Voegele was the town manager in Colchester and, more recently, the outgoing selectperson filled in as the interim town manager in St. Albans Town.