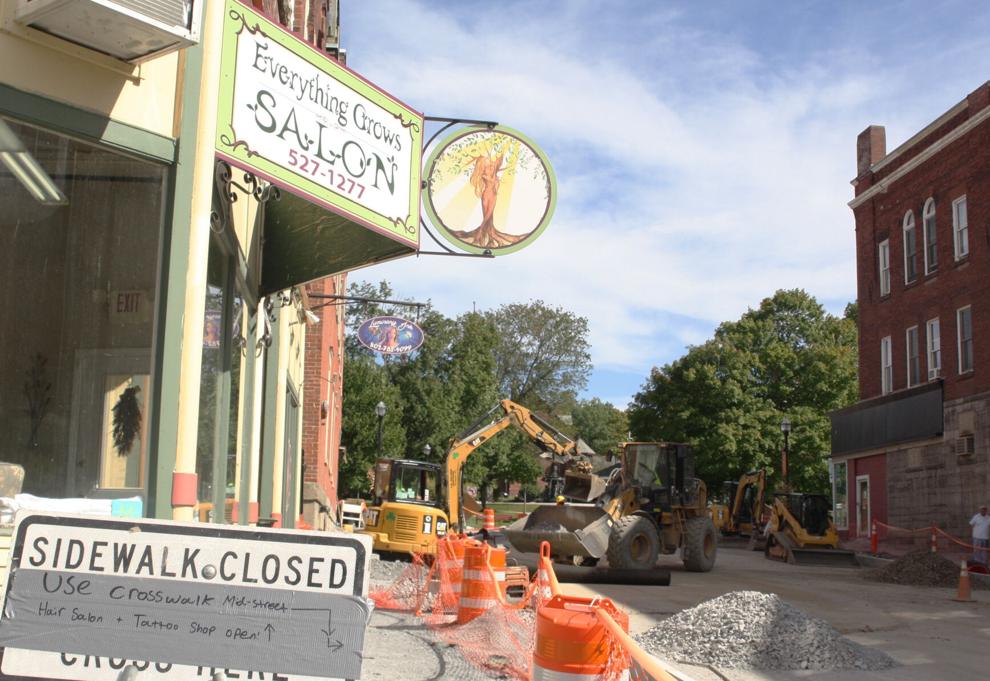 ST. ALBANS CITY — The Kingman Street project has hit a few new milestones this week, according to St. Albans planning and development director Chip Sawyer.
Crosswalks have been opened for foot traffic, and the first layer of pavement for the new street has been installed. Passersby will also be able to see how wide the new sidewalks will be thanks to the installation of the granite curbs indicating the street's new layout.
As construction continues, crews will be prepping the sidewalk gravel for next week's cement pouring. Sawyer said crews will be ensuring that any work in front of store entrances is finished quickly with little interruption to businesses.
Some of that work will be done in phases in order to not block foot traffic to storefronts and apartment buildings on Kingman Street. 
The construction project is still on track to re-open the street sometime in November.