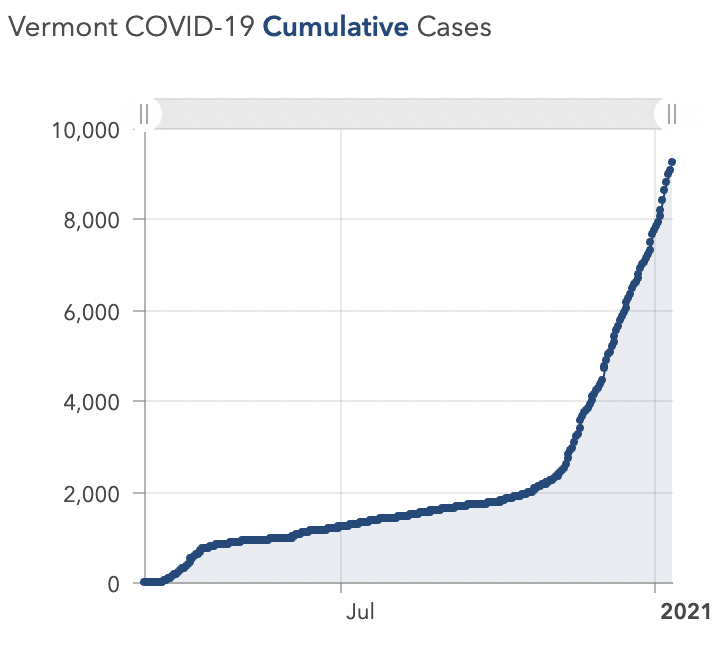 Vermont Health Commissioner Dr. Mark Levine on Tuesday reported 167 new cases of COVID-19 statewide, including two new deaths. The total statewide death toll now stands at 158.
Levine reported that 51 Vermonters are currently hospitalized, with 10 of those people in intensive care. He said the seven-day positivity rate stands at 2.7%
According to the Vermont COVID-19 dashboard available on the state Health Department website, seven more cases were reported in Franklin County, while three more were reported in Grand Isle County.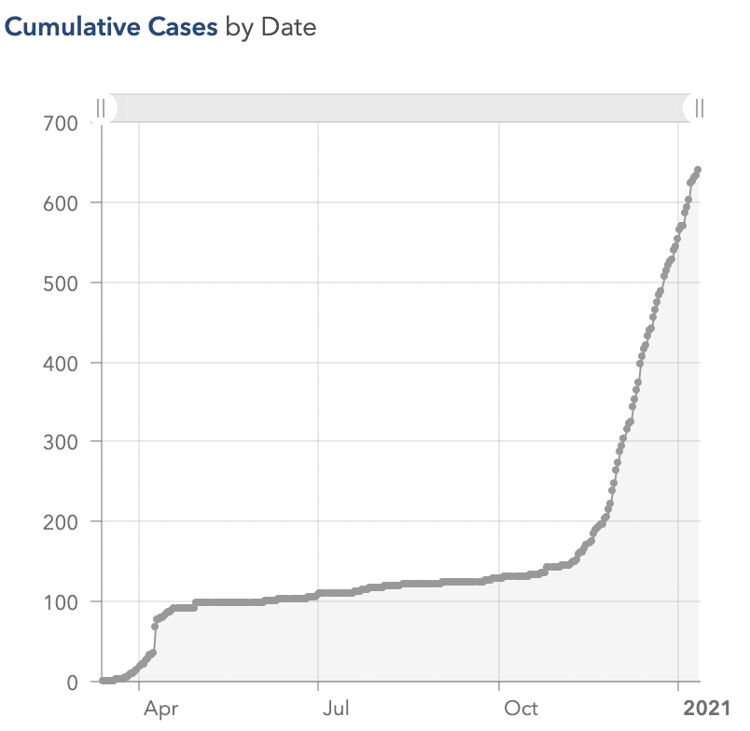 According to Vermont's vaccine dashboard, about 26,600 people have received vaccine doses as of Tuesday, representing 4.3% of the state population. Of those, 23,000 are first doses while 1,781 people have received two doses and are considered fully vaccinated. Each of the vaccines approved for emergency use — one from Pfizer and one from Moderna — require two doses for full vaccination.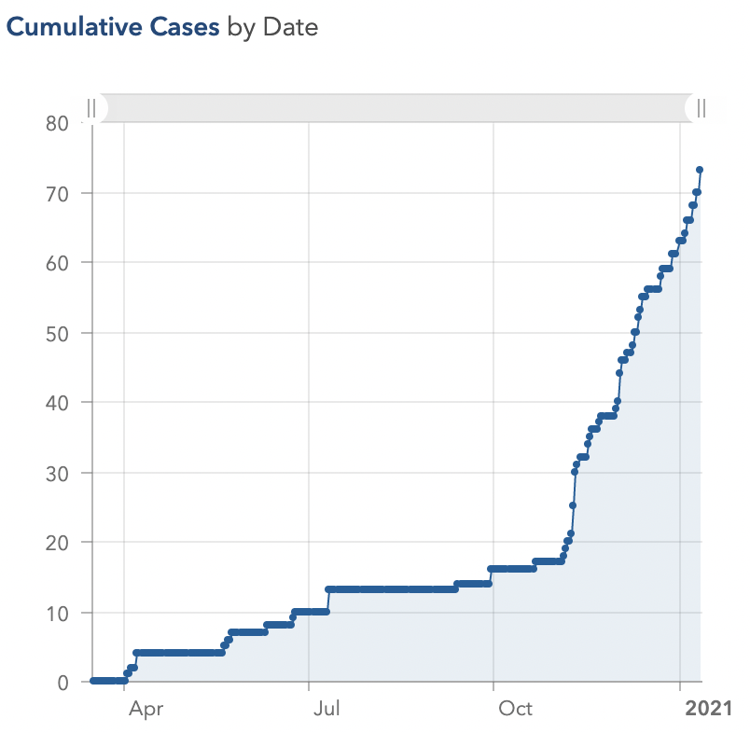 In Franklin County, 1,434 people have received doses, while in Grand Isle County 252 people have received doses as of the latest data.