ST. ALBANS CITY — Community College of Vermont has completed its move into downtown St. Albans. CCV has relocated from its campus on the city's southern edge into a new building in the heart of downtown.
"CCV moving downtown just creates some more vibrancy downtown," said developer Grant Butterfield, who owns the building on the corner of Congress and Main streets which CCV now calls home. "I think the winner is St. Albans as a city."
Jarod Waite, CCV's Assistant Regional Director for Winooski and St. Albans, described the change as "a really positive move for both faculty and staff."
CCV's new classrooms include technology not available at its old home, including a brand new lab for teaching science and health courses.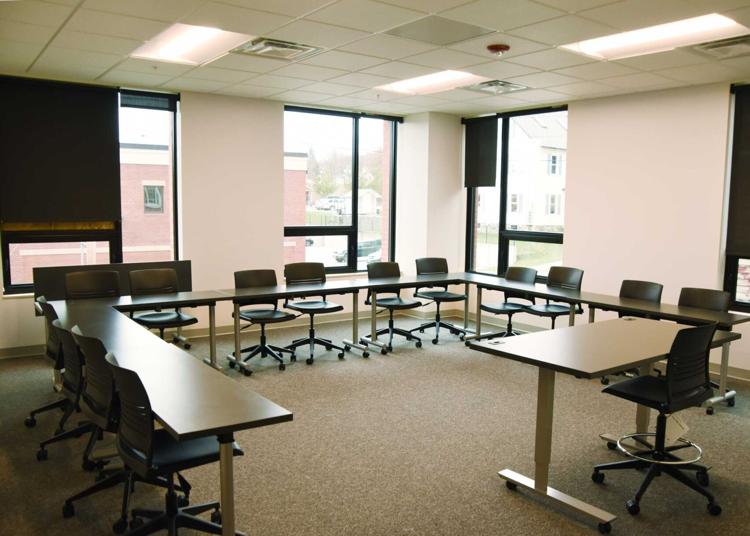 The move downtown also places the city's restaurants and shops just outside CCV's door. "This is just a huge improvement in terms of amenities," said Waite.
"The buildings look great," said St. Albans City Mayor Tim Smith. "We're excited about the new traffic that will be generated."
Smith also suggested the greater visibility of the downtown location could help boost enrollment at the college. "I hope it helps exposure of CCV and increases their numbers because we all benefit from that."
Of course few students and faculty will be in the building because of the COVID-19 epidemic. Some classes requiring in-person instruction, such as science and health classes, are being offered as hybrid classes, but the rest are online for this semester and next, explained Waite.
Required precautions are being followed for during in-person instructions, including screenings, distancing and the wearing of facial coverings. "We have an abundance of [personal protective equipment]," said Waite.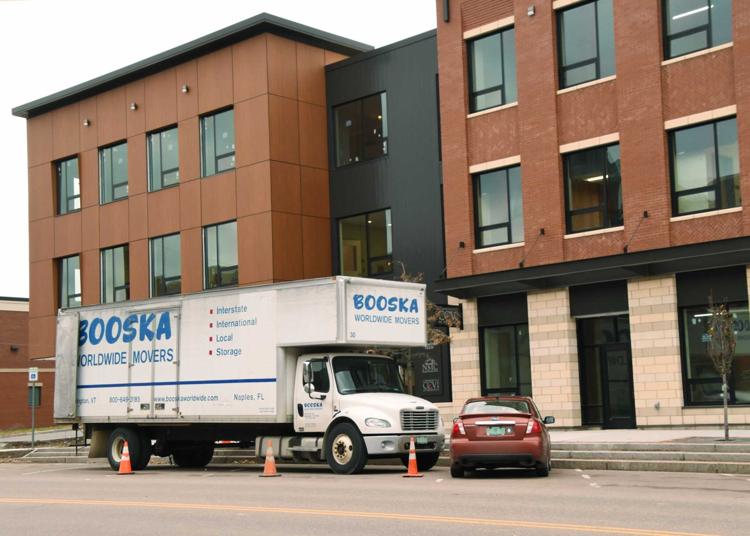 COVID also delayed the opening of the new location. Butterfield had originally planned to have CCV moved in before the start of the fall semester, but the spring shutdown caused by the pandemic put construction on the building behind.
In addition to CCV, which occupies the second floor, the new building includes space for a nursing program connecting CCV, where many students take their pre-required courses, with the Vermont Technical College, which runs the program, and the Northwestern Medical Center, which is supplying instructors and offering scholarships.
The first floor will hold commercial businesses. Talks with those businesses are ongoing.
The Congress and Main building is part of a larger project that also includes two new multi-unit residential buildings on Maiden Lane. One is owned by Champlain Housing Trust, the other by Butterfield.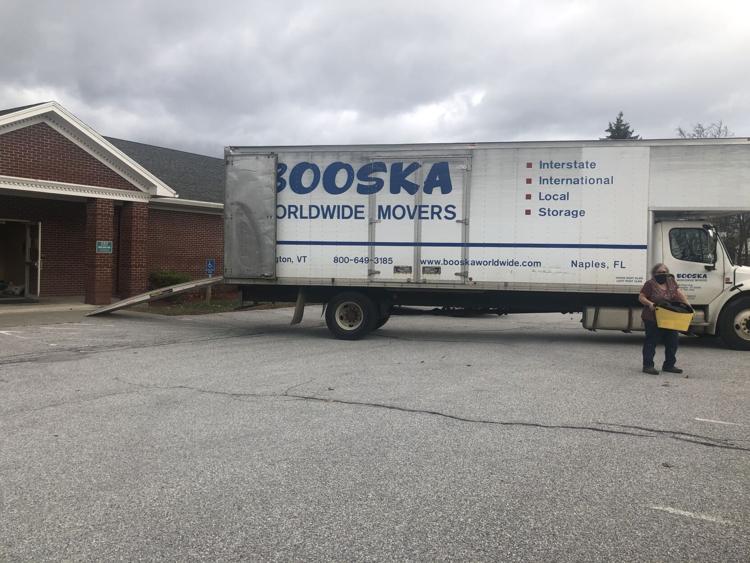 With CCV having moved, the school's previous building will be purchased by Butterfield and refurbished to serve as a new police station for the city. The current station is both cramped and located within a flood plain, making it ineligible for any federal funding.