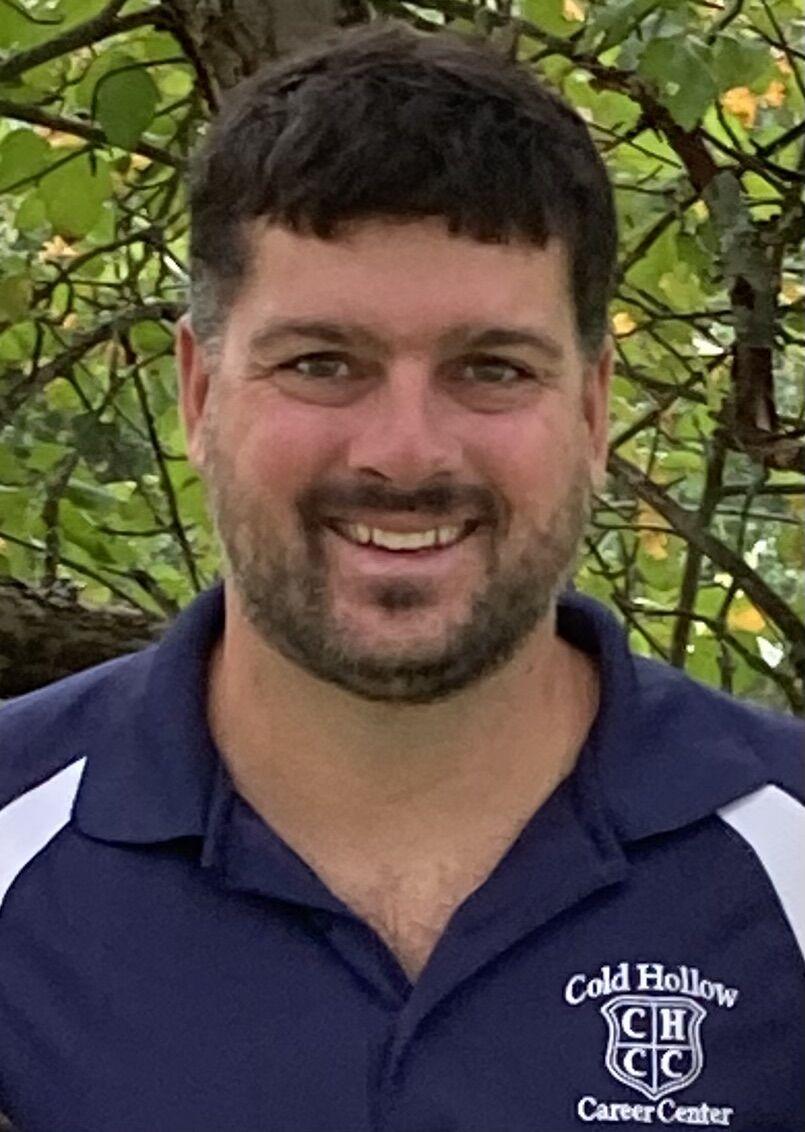 Around a decade ago, when Seth Hungerford's old high school teacher approached him while he was working in construction and asked if he could be doing any job other than the one he was doing, what would it be? Hungerford replied: "Your job."
Now as a construction technology teacher of eight years at Cold Hollow Career Center in Enosburg Falls, Hungerford has been selected among 61 other educators out of 700 applicants across the country, as a finalist for the 2021 Harbor Freight Tools for Schools Prize for Teaching Excellence.
"It's pretty amazing and very surprising," Hungerford said. "700 applicants and to be chosen with 61 others, it's pretty remarkable."
Student's of Hungerford receive certification through the National Center for Construction Education and Research and a great many of them go on to pursue construction as a career.
Hungerford said it was the passion and dedication of his teachers when he was a student that drew him into construction in the first place.
When he transitioned to being an educator, Hungerford said the biggest lesson he needed to learn was how to go back to the basics.
"When I first started teaching I really had to step back and slow down," he said. "You got to start with math, your tape measure and your basics and really slow down your process."
He said that he's just beginning to see glimmers of his own passion being passed on when former students reach back out and update him on their careers.
"I still have students that after eight years, I see them at the lumberyard or they send me a message on Facebook or something like that," he said. "Then it's like, 'Hey, look where I am now!' or 'Check out this job site I'm doing!'"
Hungerford said that the industry of construction is not going well. As someone who works in the field, he has seen less and less people willing to go into the trade with more opportunities for well-paying jobs elsewhere.
But Hungerford sees it as his responsibility to make sure the industry is receiving the best of the best out of his classroom.
"I'm trying to make what I put out there, good, reliable, hardworking individuals," he said. "That's all I can do, try to create a good work environment and a good work experience for the students within the classroom as they're learning, and also prepare them for the real world at the same time."
Hungerford said he's made an effort to have his students involved in the community to show the students the impact of their work.
Hungerford's students have taken on projects such as renovating the career center's maple sugarhouse, building a new concession stand and locker rooms for a local high school and working on the little league's batting cages.
"What I try to give these kids is that there's more than just this little part of your world that you've been a part of," he said.
Hungerford remains humble about his achievement, thanking his wife and family and others who have supported him along the way.
The winners of the prize will be announced in late October, with more than $1 million in cash prizes to be shared by 18 teachers and their skilled trades programs.