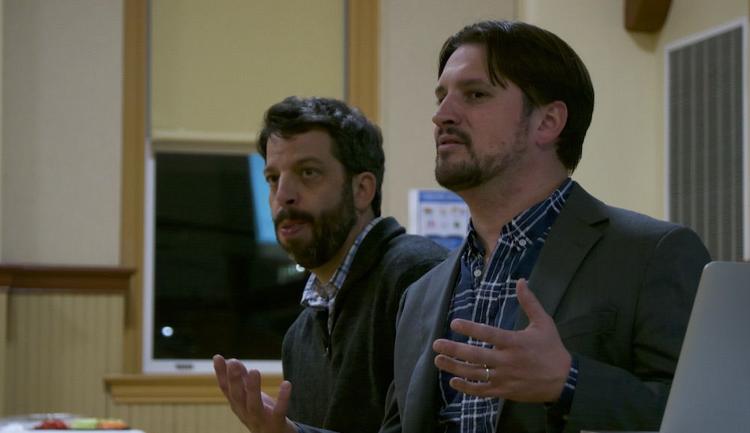 ST. ALBANS – Policies for combatting climate change, including a possible cap-and-trade for diesel and gasoline, will come before the legislature in January, members of the Vermont Climate Caucus told members of the public during a meeting in St. Albans this Wednesday.
According to Sen. Chris Pearson, D – Chittenden, and Rep. Mike McCarthy, D – St. Albans, the Vermont Climate Caucus, a group of 84 legislators coalesced around combatting climate change, the caucus would work to push the legislature toward passing a handful of bills prioritized as immediate goals by the caucus.
Those bills, according to the caucus's co-chair Pearson, presented the caucus with the most politically expedient answers to a changing climate in the short term while possibly stimulating other work locally. "What can we do that's significant but achievable in four-and-a-half months," Pearson said.
Among those was legislation looking to commit Vermont to specific emissions reduction goals akin to those established in neighboring New England states, as well as the implementation of a regional cap-and-trade system for fossil fuels currently being negotiated between a coalition of states within the Northeastern U.S.
Beginning at the end of 2018, a coalition of states within the Northeast U.S., including Vermont, have looked to set a cap-and-trade system on gasoline and diesel to address carbon emissions from transportation in an initiative otherwise known as the Transportation and Climate Initiative (TCI).
Cap-and-trade program set a specific limit on the amount of resource available within a given market and attach a monetary value to amounts of that resource within the market. Suppliers of that resource would then bid on and trade their respective resource allowances beneath that cap.
Subsequent years would see the cap lowered, gradually reducing the amount of carbon allowed within the respective market.
As negotiations over the TCI remain ongoing and a final report is not expected until December, the details around how the TCI would calculate allowances and caps on fossil fuel markets are still unknown.
Within the region involved in planning the TCI, transportation remains the single largest source of carbon emissions.
In Vermont, transportation accounts for more than 40 percent of greenhouse gases released every year, according to a 2018 Dept. of Environmental Conservation (DEC) brief. According to that brief, almost all of those emissions from the transportation sector came from vehicles using gasoline on the road.
A brief released by planners involved with the TCI released last month placed the focus of the TCI cap-and-trade system on large gasoline and diesel suppliers, the companies providing fuel to the gas stations before it ever reaches the average consumer.
Pearson described it as a "surcharge" that would be placed on the suppliers when they deliver import gasoline into Vermont, explaining "the idea is that will put pressure on us to use less fuel."
Opponents to the TCI have already described the plan as the next iteration of a so called "fuel tax," as the surcharge placed on fuel providers would likely be passed on to consumers down the line, and while Gov. Phil Scott has a representative from DEC negotiating the TCI on his administration's behalf, a VTDigger.org article on the TCI reported Scott has refrained from making any commitments regarding the TCI until a final plan is issued.
McCarthy told members of the public Wednesday that it was possible Vermonters would see the increase in gas prices regardless of whether or not Vermont ultimately buys into the TCI.
"Because it is an excise tax and we are a small state that imports our fuel from other states, if we choose not to participate we would likely see the increase in gas prices from the TCI but not get the benefit in Vermont," McCarthy said. "It's very important that we are at the table."
The Vermont Climate Caucus, Pearson said, would prioritize guaranteeing that state revenue from the TCI is directed toward sustainable transportation options within Vermont, where he and McCarthy said such transportation options were currently limited.
"Fossil fuel folks… pay a little more and have pressure to use less, and we get revenue to invest in things like electric car infrastructure, park and rides, electric buses, public transportation, etcetera, etcetera, etcetera," Pearson said. "We want to make sure these dollars are invested in sustainable transportation futures."
Vermont already participates in a cap-and-trade system with electricity generation, having previously joined many of the states now involved with negotiating the TCI in creating the Regional Greenhouse Gas Initiative (RGGI) that capped greenhouse gas emissions allowed within the power sector.
In a 2017 review of RGGI's cap-and-trade system, RGGI states found that emissions of carbon dioxide – a common greenhouse gas contributing to climate change – had decreased by around 45 percent from a pre-RGGI base period of 2006 to 2008.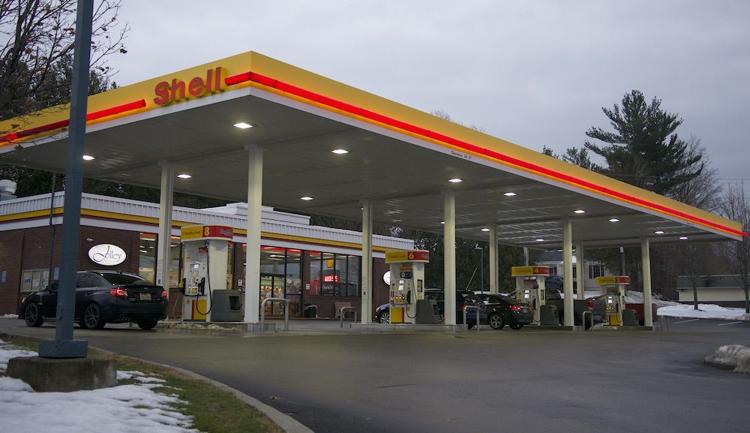 Accountability
According to Pearson, the climate caucus would also look to legislate the state's climate goals into a legal mandate with legislation called the Global Warming Solutions Act.
The bill would, as described by Pearson, hold Vermont legally accountable to the goals set by the Paris Climate Agreement, an international agreement committing signatories to taking efforts to reduce emissions and limit the most dramatic impacts expected of the warming climate.
Earlier this year, the U.S. began the process of formally withdrawing from the Paris agreement, making the U.S. currently the only signatory among nearly 200 participating nations to do so since the agreement was signed in 2016.
While Vermont previously set targets for reducing greenhouse gas emissions, the state has struggled with meeting those goals and has actually seen its share of annual emissions grow since those goals were set by the legislature in 2007.

The Global Warming Solutions Act, Pearson said, would make state emissions goals legally enforceable under Vermont law and require state agencies to take efforts to reduce emissions, mirroring legislation from nearby states like Maine and New York.
"We've actually got to put in a framework with some teeth in it," Pearson said.
Other programs prioritized by the Vermont Climate Caucus would commit the state's licensure programs to including energy efficiency, making professionals ranging from realtors to carpenters more aware of ways buildings could be fitted or retrofitted for efficiency.
Finally, Pearson said the caucus would look for ways to prioritize increasing the amount of electricity generated through renewable technologies in Vermont, ideally leading Vermont to be powered completely through renewable energy and seeing much of that energy produced locally.
McCarthy and Pearson both described electrification as an economic opportunity if Vermont found a way to anchor it locally rather than import power from outside of the state. "If it's all imported from Canada or offshore wind in Massachusetts, that doesn't help with our resiliency and that doesn't help with our local economies," Pearson said.
Part of that, they said, would have to come in the form of improved storage, with some localized power grids already seeing themselves flushed with electricity from other power sources.
Climate change refers to shifts in weather patterns and overall climate due to a gradual warming of Earth's atmosphere, a phenomenon climate scientists almost uniformly agree is occurring and "likely due to human activities," the National Aeronautics and Space Administration writes on its website.
Reports have suggested climate change will bring higher water levels and more intense weather events, like rainstorms and blizzards, to the Green Mountain State.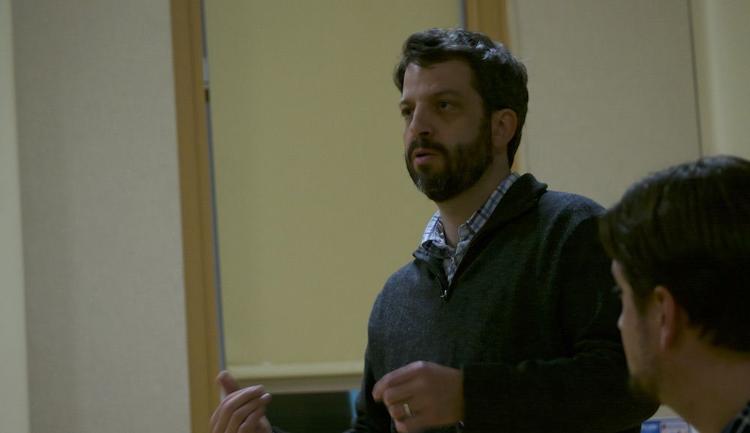 Though he agreed climate change presented a serious challenge and amounted to a crisis, Pearson hesitated to say the Vermont Climate Caucus would make declaring a climate emergency a part of its plank.
"Does it help us to advance our agenda to have a fight about declaring a climate emergency?" Pearson asked. "Whether we declare it or not, we're living it."
While Pearson and McCarthy said there would still be work required to fully achieve the Vermont Climate Caucus's goals and address climate change, they said, per Pearson, "if we can pull this off in four-and-a-half months… it is a significant lift."