ST. ALBANS — Sitting down for a manicure or pedicure in St. Albans just got a whole lot easier. 
Tiffany Jochim, an experienced local nail technician, opened The Nail Nook this past November on Lake Street. The salon offers pedicures, manicures, nail art and eyelash extensions in a cozy and refreshing space. 
"I knew the area didn't have a place just for nails," Jochim told the Messenger. "Most places have hair too, so I wanted a small shop with just a few people where you can feel comfortable." 
Jochim has been in the nail industry since 2008 and steadily built up a client base working in other people's spaces. Now, she's striking out on her own. 
"I don't feel like I have to confine myself to somebody else's ideals," she said. "It's been nice to create something new."
Monique Parker and Deanna Royea have joined her at the Nook, and the three of them are excited to meet more of the community in a creative setting. 
"The community has responded quicker than I thought," Jochim said. 
Customers like that the Nook is by appointment only. They come in and know they will be taken care of right away.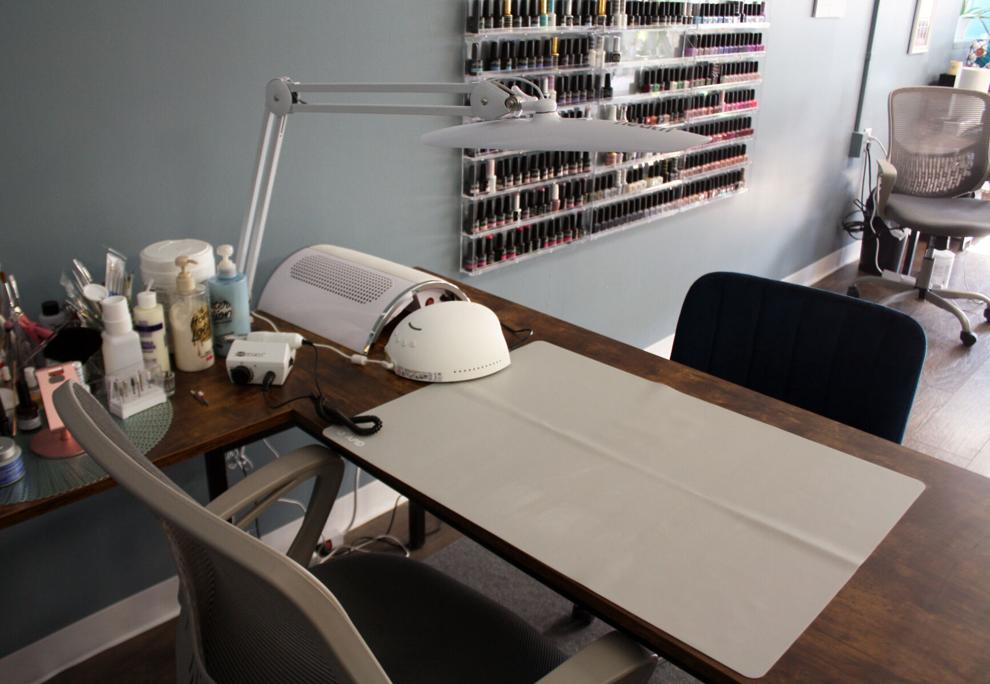 Painted light blue and accented with floral patterns, the tiny space is a far cry from the dated decor that Jochim found when she rented the space. Walking in now, the Nook feels like a friend's living room. 
"I really wanted it to be comfortable and calming. Cozy," Jochim said. "Fortunately, I have handy family members who helped me out." 
Specializing in nail art, The Nail Nook's technicians offer stamping and chroming, but Jochim likes hand-painting the best. Even though it's more challenging to work a small brush on a tiny curved surface, Jochim enjoys the challenge. 
A painter and sketcher when she was growing up, Jochim finds those artistic skills transfer well to nails.  
"I actually thought I was going to be an art teacher for a long time," she said. "But then I just kind of fell in love with the beauty industry."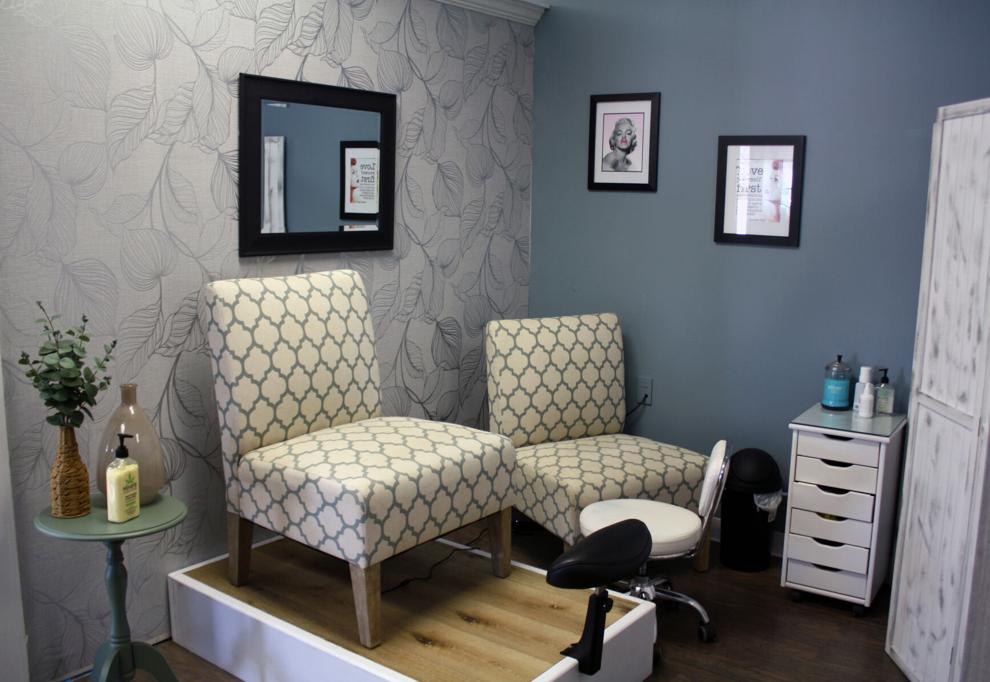 Parker is newer to the gig, becoming a licensed nail technician just this past December.
"I lost my job in March due to the pandemic, and I decided I want to do something fun with my life," she said. "I was sick of sitting behind a desk, typing on a computer." 
She'd been doing her own nails and family members' for years and decided to enroll in O'Briens Aveda Institute in Williston to earn her certification. 
"I enjoy meeting new people in the community, and I love the creativity of this job," Parker said.
To make an appointment at The Nail Nook, call 802-582-0211 or visit https://www.vagaro.com/thenailnook2. The salon is open Tuesday to Sunday.