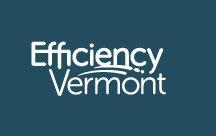 Efficiency Vermont hosted more than 150 equipment suppliers, contractors, and facility managers who support Vermont's large commercial & industrial operations at its annual Best Practices Exchange (BPX), honoring seven organizations with its Energy Leadership Award.
One of these organizations was Perrigo Nutritionals of Georgia. Perrigo engineered and installed a desiccant dryer far more efficient than anything on the market. Using excess steam in their facility, they were able to custom build an air dryer system that eliminated the need for an energy-intensive heating element. 
The dryer uses 90 percent less energy than a typical desiccant air dryer and is delivering approximately $57,000 a year in energy savings to the facility.
Held at Killington Grand Resort Hotel Resort on Sept. 14, the BPX conference convened large companies, other major energy-using operations, and representatives from several of Vermont's distribution utilities to share the latest information about energy efficiency technologies and practices, encourage and celebrate energy efficiency investments, and provide a forum for making professional connections and building relationships.
The conference also featured a panel discussion, "How Utilities are Supporting Decarbonization Efforts," with speakers from three Vermont utilities and their partners and customers including Andrea Cohen from Vermont Electric Coop, Zach Casey of Green Mountain Power and Brian Bradley of F.W. Webb and Tim Perrin of VGS and Nathan Hill of Collins Aerospace.