SWANTON — The Town of Swanton is accepting letters of interest from community members willing to serve as animal control officer and health officer.
The openings come after the animal control officer, Derick Billado, who also held the position of town constable, attended a selectboard meeting on June 16 wearing a mask with the Confederate battle flag.
Billado's parents, Dan and Lynn, held the positions of town health officer and deputy health officer, respectively. All three members of the family have resigned their positions with the town.
The openings were announced at the selectboard meeting on July 21.
Swanton has been roiled in recent weeks by discussions about race, including heated debates on social media. When anti-racist images painted on the community's art walls were repeatedly painted over, leading to angry exchanges on Facebook, the Swanton Village Trustees voted to remove them. On Monday, the trustees heard from residents angered by that decision.
Both the selectboard and trustees have said they intend to organize public forums for the community on issues of racial justice.
At the July 21 meeting, selectboard chair Joel Clark reiterated that intention. "I believe there's racism in Swanton. I believe there's biases," he said. "We support dialog improving race relations in this town."
Longtime resident and community leader Sandy Kilburn spoke during public comment to let people know about a book group which will be reading books on racism in the United States, starting with White Fragility: Why It's So Hard for White People to Talk About Racism by Robin DiAngelo, copies of which are available at the Swanton Public Library.
"Institutional racism isn't about individuals. It isn't about good people or bad people, it's about policies," said Kilburn.
Swanton resident Al Kinzinger decried the divisiveness on social media, saying "social media can be put to a lot better uses."
"We're not the community we can be or should be," he added. "We've got a lot to learn."
Derick Billado initially resigned his position on July 12 in an email to the town. In that note he gave his last day as Aug. 1. Four days later he sent a handwritten note resigning immediately.
In the July 12 email, Billado took issue with complaints being sent to the selectboard about his Facebook posts and having been called a racist "on a Swanton public forum."
Those posts have prompted the board to consider a social media policy for employees. The board is also considering adoption of a dress code for employees following the mask incident.
On July 7, the board met in executive session to discuss personnel matters. The contents of that meeting are confidential.
However, in his email Billado wrote: "I don't appreciate meetings being held and discussed about my personal life and personal beliefs. I will not be backed in to a corner being told what I can and can't wear [THE CONFEDERATE FLAG] or who I can talk to that is my RIGHT. I was raised to stand up for myself and to never let anyone back me into a corner, and that is exactly wat [sic] is happening in this case."
Billado said he no longer felt safe doing his job and would not present his monthly report in person.
The board did not address Billado's resignation at the meeting beyond announcing that the position is open.
Dan Billado submitted a letter of resignation on July 17 also signed by Lynn, saying they would resign their positions as of Aug. 1. A former selectboard chair, Dan had served as town health officer since 1993. He remained health officer after moving to Franklin in 2019.
"When my family receives personal attacks on social media and receives no communications from the town and village fathers other than telling them what can and cannot be said on social media it's very hurtful, disrespectful and a double standard to me and my family," Dan Billado wrote in his resignation.
Jescavage said the town has received some interest in the positions, details of which are posted on the town's website. Those interested are encouraged to send a letter to Jescavage who will then share it with the selectboard. Both are part-time paid positions.
The town has not indicated it will fill the deputy health officer's position, which was simply someone who performed the health officer's duties if the health officer was unavailable. Jescavage also suggested the town may want to consider eliminating the constable position, since the role primarily involves serving civil court documents for which the constable is paid by the parties involved.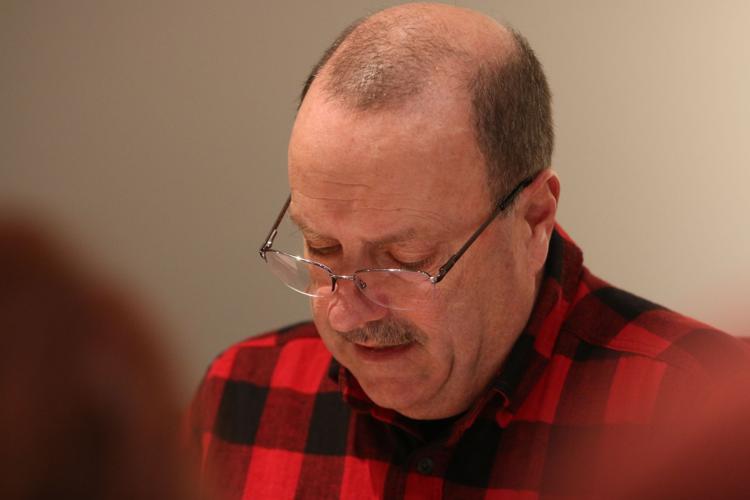 Other business
In other items, the board voted to open negotiations with the homeowners association for the condo development on Ally Drive, which the board is willing to take over as a town road, provided certain conditions are met first, including borings to determine the condition of the road base.
Jescavage also let the board know that a committee overseeing a project to improve pedestrian and cyclist access and safety on Maquam Shore Road and Lake Street has narrowed six proposals for that work to two. The town is undertaking a feasibility study for improvements, a necessary first step in securing grant funds for the work.
Discussions are also continuing between the town and the library over how responsibilities for the library building will be divided between the two. Selectboard members Heather Buczkowski and Mark Rocheleau, who have been meeting with library representatives, both said the exterior of the building should be the responsibility of the town, which owns the building.
Both the town and library agree that an assessment of the building's maintenance needs is necessary along with a maintenance plan. Librarian Caleb Rupp said he has been speaking with the Vermont Preservation Trust on creating just such a plan.
Potentially pressing needs include the heating system and the roof.
Economic development coordinator Elisabeth Nance updated the board on work to create a program to encourage people to shop in Swanton's downtown, perhaps along the lines of St. Albans City's Downtown Dollars program.
The board also agreed to respond to correspondence from two residents requesting that they condemn the trustees' decision to remove the art walls. Clark said he was not comfortable with condemning the actions of another board and suggested people unhappy with that decision take their concerns to the trustees. He did reiterate the board's interest and intention to move forward with both a public forum and training for town staff and officials.