SWANTON – An investigation into a series of BB gun vandalisms from 2019 resulted in the seizure of several firearms and several thousand rounds of ammunition from a Church Street home, Swanton Village Police Department (SVPD) said Sunday.
In a police report issued Sunday, SVPD said the department, with support from U.S. Border Patrol, executed a search warrant on Church Street Saturday evening after finding one of those responsible for the series of BB gun vandalisms illegally possessed firearms.
The search warrant was issued as the result of an investigation into a series of vandalisms involving BB guns caused thousands of dollars in damage to properties within both the town and village in Swanton and within Highgate, according to a previous Messenger report.
According to police, the investigation found Joseph R. Johnson, 28, and Joseph Honsinger, 23, both of Swanton, were behind the string of vandalisms.
An investigation further revealed Johnson, who is prohibited from owning or using firearms in Vermont due to previous violent crime convictions, was in possession of several firearms seized by police Saturday evening.
Police reported seizing seven firearms, including two AR-15-style rifles, two shotguns and three handguns, as well as seven items resembling firearms.
Police also reported seizing "multiple other pieces of evidence," including several thousand rounds of ammunition.
Police charged Johnson with unlawful mischief and persons prohibited possession of a firearm, and released on conditions.
He was cited to appear in Franklin County Superior Court on Monday.
Honsinger was charged with unlawful mischief and cited to appear in Franklin County Superior Court on March 2.
Saturday's seizure comes after an investigation started months ago into a string of vandalisms striking properties in Swanton and a property in Highgate in November.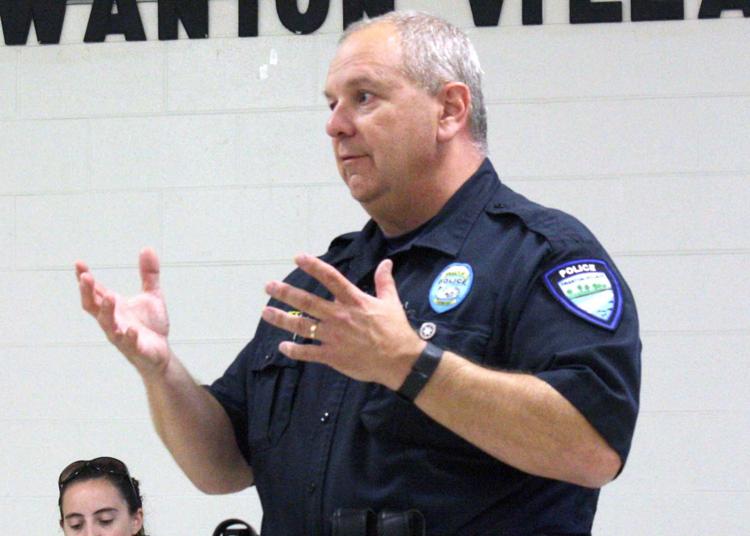 During a meeting with Swanton's selectboard in December, Swanton police chief Leonard "Joey" Stell told the selectboard the vandalisms had caused somewhere between $3,000 and $4,000 in damage to properties on North and South River streets and within Swanton Village.
At the time, Stell said police response to those incidents, including investigations and documentation, had eaten up much of the police department's contracted time with the Town of Swanton.