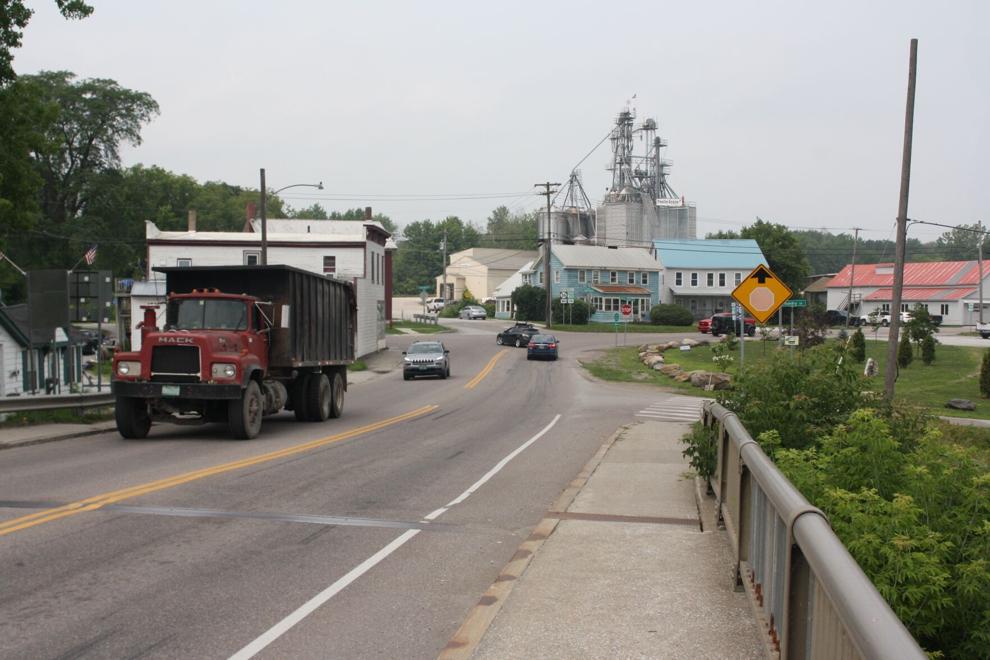 For around 44 days, Swanton Village and the surrounding area's AT&T users have been plagued by poor coverage due to a deteriorating cell tower. Today, AT&T said the situation is resolved and residents should start being able to make calls again.
A representative from AT&T said minor structural problems required additional repair work at a cell site in Swanton.
Vermont State Representative Brian Savage has been spearheading the effort on behalf of the residents to get coverage back to the area, making constant calls to AT&T representatives and providing updates on his effort on Facebook.
Around a day or two after The Messenger published a story on his efforts and the experience of the residents, Savage was contacted by President of AT&T Maine, Vermont and New Hampshire Owen Smith. He said he was unaware of the situation until he read the article, Savage said.
"He called me almost immediately after he had read it," Savage said in a July 30 interview. "He has been very helpful, extremely helpful. I now know, in the future, who I'm going to go to if there's any further problems."
One of Savage's most recent updates over Facebook read that he received communication from Smith that coverage should be back in the area, but residents were commenting and reporting they still had one or two bars.
When Savage approached Smith about this, Smith said that bars do not necessarily mean poor service. In addition, Smith said that most devices can function normally on one or two bars.
In an emailed statement from Smith he said he recognized the inconvenience and thanked Savage for his help in illuminating the issue.
He said that during the upgrades on the site the crew discovered structural issues that required additional work so they brought in a portable cell site to support users in the area.
"Additional work still needs to be done in the next few weeks. We will continue to keep Rep. Savage and the community up to date on our progress," the July 30 statement reads.
Savage said his next efforts are to tackle the financial issue, making sure users who were affected by the long-term outage are refunded appropriately.
In mid July, Savage was told that all users affected by the outage would have to reach out individually to AT&T to receive a refund. He still believes that is unacceptable, he said.
Savage said that AT&T should be able to determine who was affected by the outage and reach out to those affected to offer a refund instead of putting it on the user to ask for one.
In his mind AT&T should know the areas and customers affected.
"That may be a further battle," Savage said. "It may take longer than actually getting this thing fixed but nonetheless I'm gonna give it a shot."
Full statement from AT&T
The full statement provided to The Messenger from Owen Smith President – AT&T Maine, Vermont & New Hampshire reads:
"Our cell site in Swanton has been fully restored and is operating normally. During planned upgrades of the site, we discovered some minor structural problems that required additional repair work. While this work was being completed, we brought in a portable cell site to support our customers and public safety in the area. We recognize that this has been an inconvenience for many and are grateful to Representative Brian Savage for his assistance as we complete this project. Additional work still needs to be done in the next few weeks. We will continue to keep Rep. Savage and the community up to date on our progress. If customers have questions or concerns about their service, they can contact us at 800-331-0500."