This year's season for apple trees is the earliest Kevin Lawyer has seen since he entered the apple business in 2012.
Lawyer has two orchards, one in Swanton and the other in Enosburg Falls. He fell into the orchards by chance, he said, but it ended up being perfect for the lifestyle he wanted to live: working outside, working with his hands and working long hours.
Since buying the orchard, Lawyer estimates he has planted somewhere in between 800 and 900 trees. He spends part of his year making maple products and the other part planting and taking care of his apple trees.
Now that apples are popping up on the trees, Lawyer spends his days taking care of them and his nights either making apple cider or apple cider donuts, which have more than doubled in sales since he started making them in 2013.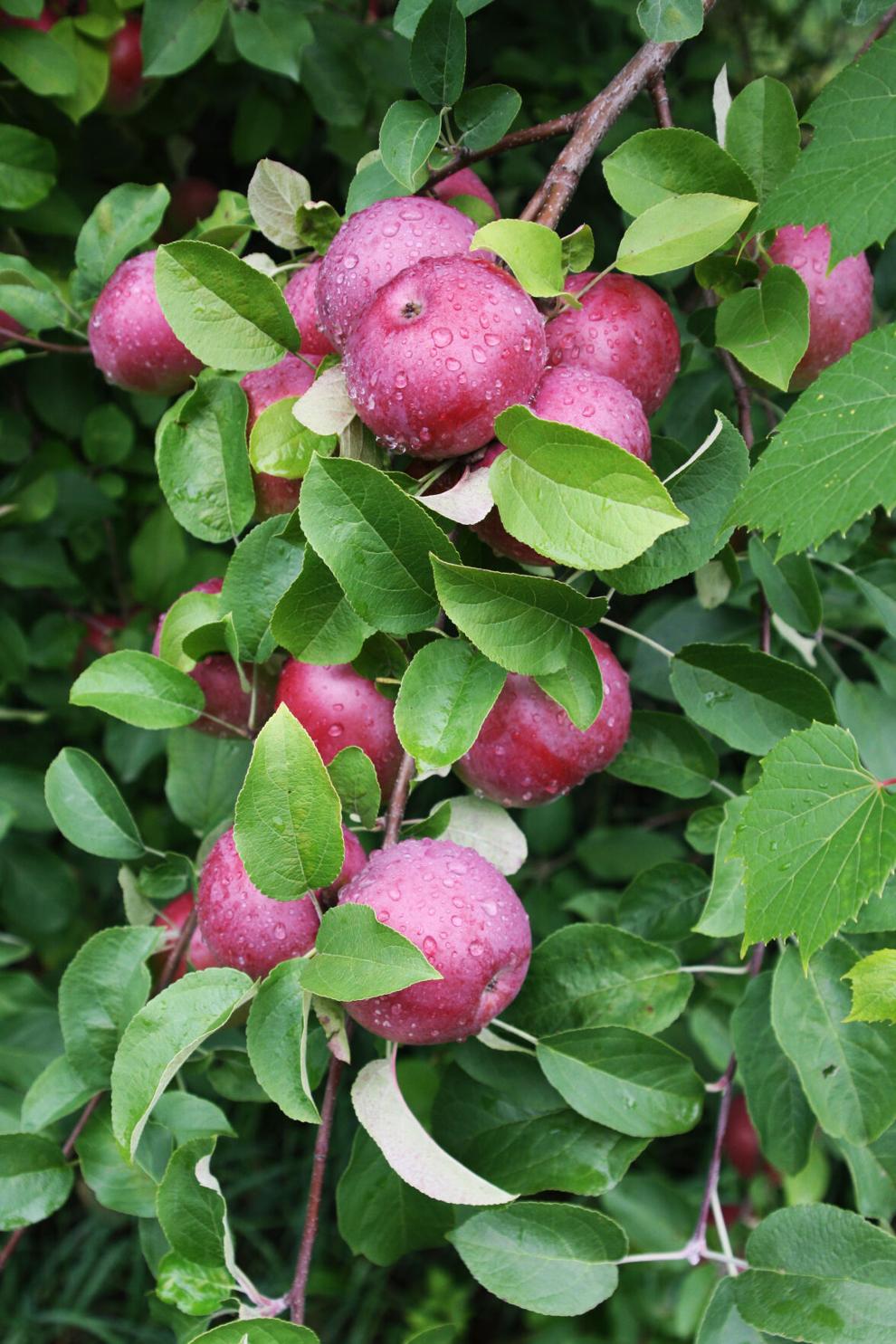 The orchard in Enosburg Falls is bursting with apples. Walking along the somewhat secluded road to get to the all grass parking lot near the orchard stand, the trees stand heavy with tons of bright red McIntoshes.
The honeycrisp trees at the top of the hill are so full of apples, the branches could break right off if they're not picked soon, said Larry Lawyer, Kevin's father, who helps out.
Walking up the long hill to get to the honeycrisp trees, Larry said he's supposed to be retired but loves the peacefulness of being outside and taking care of the trees.
The hardest part of taking care of the orchards is the heavy lifting, 50 to 70 bushels a day, each crate weighing around 40 pounds.
Kevin said his father handles thousands of crates of apples a year.
"It's hard to grow perfect apples," he said. "I think when you think about picking local versus picking in a grocery store, you don't get that local growth in the grocery store. If you see fresh apples in July or June in the grocery store, usually those have been stored for a long time."
Early season
Usually, Kevin begins taking care of everything for the orchard toward the end of April. This year, he said, temperatures rose so early he could have started a full three weeks earlier — on the first day of April.
Typically, apple season lasts until the last week of October, but Kevin said he hopes to make it to the first of November this year.
Kevin expected his apples to ripen three weeks earlier as well, but they ripened just a week earlier than they usually do.
He said this year's longer growing season has helped not only the apple trees, but unfortunately the weeds around those trees.
Getting help
Kevin runs the orchards himself, with some help from his family.
In years past, he was able to hire people part-time to help here and there with mowing, picking and pruning. But this year, it's been hard to find anyone willing to work, putting the bulk of responsibility on his shoulders.
This week, he enlisted his in-laws to help out with the stand in Swanton.
"They're gonna come over here and help out because I just don't have the help," he said. "I'm glad to have them, and they're great … but this is tough work."