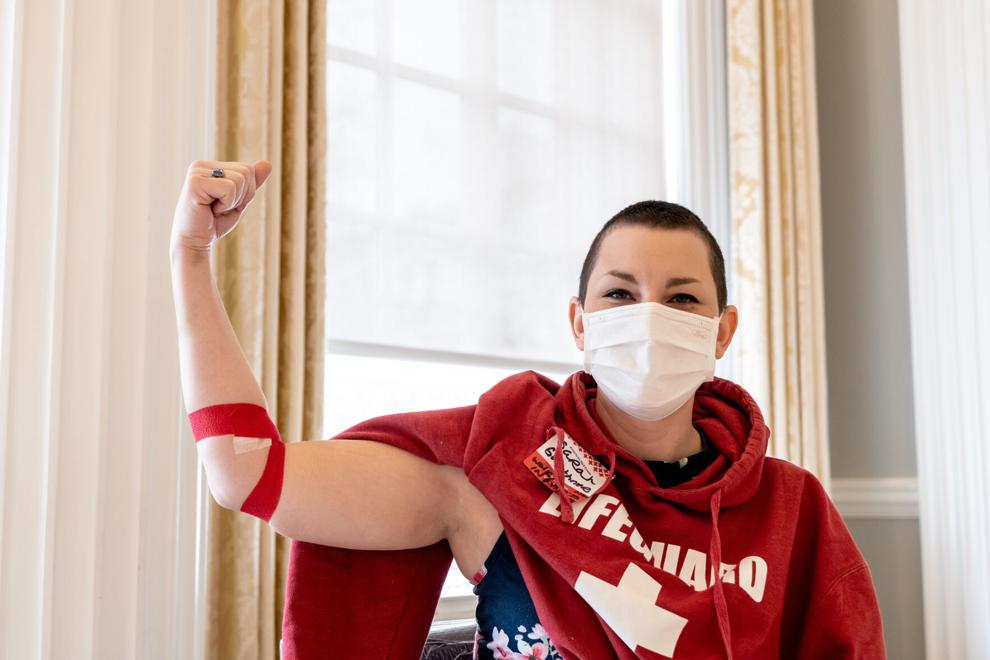 The American Red Cross is asking Vermonters to roll up their sleeves and give blood and platelets as hospitals around the country continue to suffer from blood shortages.
Donors will be thanked by being entered into a raffle to win a VIP trip to the sold out Bonnaroo Music and Arts Festival. Donors will also get a four-month free trial of Apple Music if they are new subscribers.
Most vaccinated Vermonters can donate, although it is important to know the manufacturer of the vaccine to determine eligibility. Common manufacturers include Pfizer, Johnson and Johnson and Moderna.
The Red Cross has been distributing 12 percent more blood products to U.S. hospitals than this time last year. One thousand additional blood donations a day are estimated to be needed to end the shortage.
Here are dates and times you can donate:
Chittenden County:
Burlington
8/6/2021: 10 a.m. - 3 p.m., The University of Vermont Medical Center, 111 Colchester Avenue
Charlotte
8/5/2021: 2 p.m. - 7 p.m., Charlotte Senior Center, 212 Ferry Road
Essex Junction
8/11/2021: 1 p.m. - 6 p.m., Covenant Community Church, 1 Whitcomb Meadows Lane
8/12/2021: 11:30 a.m. - 5:30 p.m., Champlain Valley Exposition, 105 Pearl Street
Richmond
8/4/2021: 12 p.m. - 6 p.m., Congregational Church, 20 Church Street
South Burlington
8/3/2021: 10 a.m. - 3 p.m., Vibrant Church, 2025 Williston Road
8/7/2021: 10:30 a.m. - 4 p.m., University Mall, 155 Dorset Street
Williston
8/5/2021: 11 a.m. - 4 p.m., Williston Fire Station, 645 Talcott Road
Franklin County:
Enosburg Falls
8/12/2021: 12 p.m. - 5:30 p.m., Enosburg American Legion, 108 Depot Street
Saint Albans
8/11/2021: 11 a.m. - 4 p.m., Northwestern Medical Center, 133 Fairfield Street
8/6/2021: 12 p.m. - 5 p.m., St. Albans City Hall, 100 N. Main St.