ST. ALBANS – Food security advocates are asking for more financial support from Vermont's legislature – support they say is needed as hunger in Vermont is expected to deepen during an ongoing pandemic.
In an open letter shared last week, leaders from a coalition of food relief organizations requested funding for several food relief programs, arguing the support was needed as several pandemic relief measures were expected to sunset and hunger continues to swell amid a pandemic-induced recession.
"With the expiration of the federal unemployment insurance boost," leaders from the Food Security Coalition wrote in their letter, "people out of work are facing the cold season with even less money in their bank accounts to pay for basic needs like food, heat, and housing."
Under the coalition's requests, $4 million of a total of $12 million previously allocated to schools for summer meals programs would be used to help offset the growing costs pandemic preparations has had on school meals programs.
As of August, little more than $2 million of the full $12 million had been requested by schools, largely because the funding, approved by Vermont's legislature in July, came too late to affect schools' plans for meals programs.
Those funds were limited to the summer, however, meaning the remaining $10 million would need additional approvals from the legislature for use by school lunch programs expecting to see their costs rise due to the packaging and delivery models required by schools' reopening plans.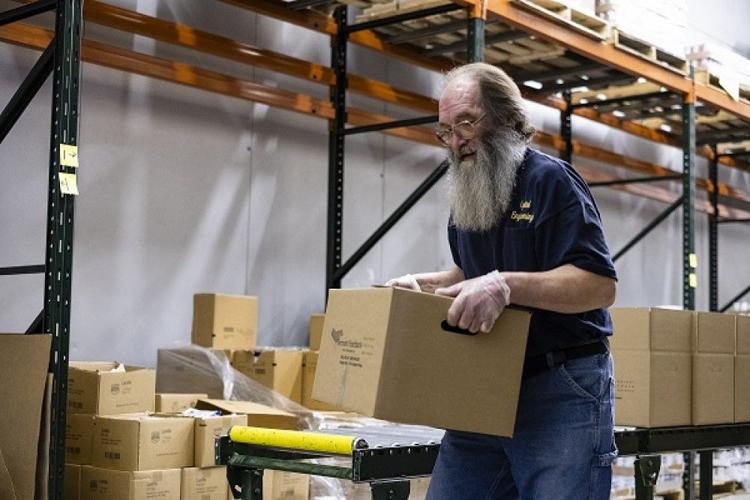 The coalition also requested $500,000 to support the Vermont Foodbank's Vermonters Feeding Vermonters program and another $100,000 for Vermont's farm to school and early childhood grants, arguing the latter would support outdoor learning and help supply schools' food service programs.
The requests come as food insecurity – a term referring to the lack of consistent access to nutritious food – has reached record highs both nationally and in the Green Mountain State.
After public health orders closed most businesses and schools in Vermont in March, hunger spiked alongside record unemployment numbers that easily dwarfed anything seen before in the Green Mountain State.
According to the nonprofit Feeding America, food insecurity had increased by as much as 46 percent since March, a statistic that, according to the Vermont Foodbank's John Sayles, seemed to track pretty closely to a surging demand placed on the state's network of food shelves.
"Things have been moving really quickly," Sayles, whose name is one of the four signed at the bottom of the Food Security Coalition's letter, said during an interview Wednesday.
According to Sayles, the Vermont Foodbank's partnering food shelves had seen demand grow between 40 and 50 percent statewide, with some food shelves seeing an even greater demand in their respective areas as gubernatorial shutdown orders and a slow recovery still sees tens of thousands out of work.
Within Franklin County, for example, food shelves operated by the Methodist Church in Sheldon and by the Abenaki Nation of Missisquoi in Swanton had each seen their numbers of monthly visitors more than double since the pandemic began, according to recent Messenger interviews.
The pandemic, according to Sayles, has also placed enormous pressure on the state's network of food shelves. "I know they have really struggled," Sayles said. "Our partners are extremely resilient, but the system still is very fragile."
While typically staffed with older volunteers who were potentially at greater risk of COVID-19's more severe symptoms, many of the state's food shelves had seen younger Vermonters home from school or out of work step up to take older volunteers' place.
How the system would survive a possible surge in COVID-19 expected in winter, however, was a question Sayles said the food bank and its partnering food shelves were struggling to answer.
"We really have a concern about what winter will bring," Sayles said.
The Vermonters Feeding Vermonters program, several years old by the start of the pandemic, was one of several Vermont Foodbank which grew with pandemic relief funding allocated to the food bank earlier this year.
According to the Vermont Foodbank, more than $900,000 had already circulated through the program this year, allowing the food bank to purchase more produce as well as dairy and meats from Green Mountain State farms who had seen their markets dissolve overnight as restaurants closed.
Without additional funds, Sayles said he feared the Vermont Foodbank would have to roll back the program amid an ongoing recession. "We may have to back off a little bit," he said, "but we'll be before the legislature again in January."
Fears of another surge in COVID-19 cases – possibly prompted, according to health experts, by cooler weather bringing more people indoors where COVID-19 can more easily spread – are compounded by fears about what happens when many of the relief programs stood up in the spring come to an end.
Already hunger advocates were stressing that the sunset of expanded unemployment benefits – the $600 offered on top of states' usual maximum unemployment payments – could deepen food insecurity in some parts of the country.
"That clearly made a tremendous difference," Anore Horton, the executive director of the food advocacy organization Hunger Free Vermont, said during an interview Wednesday. "That certainly alleviated what would've been a more dramatic spike in food insecurity."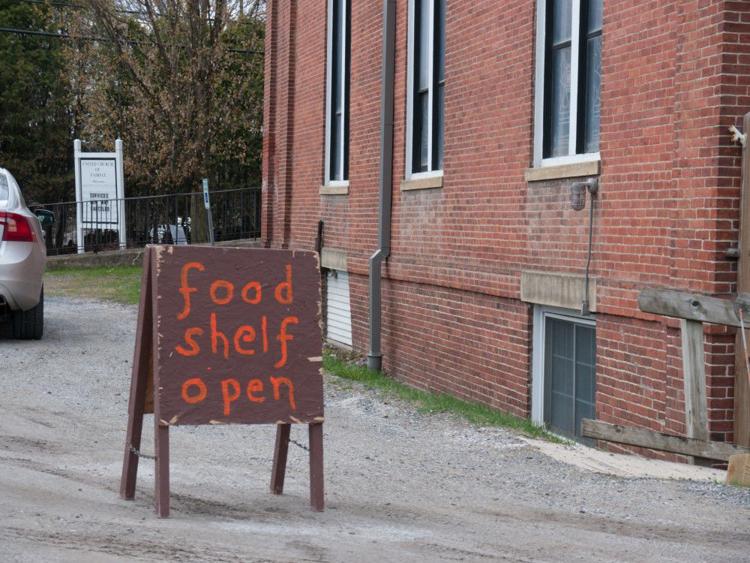 While President Donald Trump recently extended expanded unemployment benefits through an executive order, the extension reduced the additional money received weekly by unemployed Americans by $200 – a reduction Horton said would be especially felt as families shop for groceries.
"Two-hundred dollars is food for a family for a week," Horton said. "That's the first place you're going to cut."
A web of U.S. Dept. of Agriculture (USDA) waivers allowing schools to feed all children without asking about family income from when school closures began to the end of the summer likewise helped offset some of the hunger many expected to see when the pandemic first crawled through Vermont. Federal purchasing programs like the Farmers to Families food boxes distributed during the spring and summer also helped.
Many of those supports have, or will soon, expire.
The Farmers to Families food box program, for example, is expected to end in November, and the summer meals program waivers allowing schools to freely shuttle meals aboard buses in spring were scheduled to end in December.
Other federal support programs authorized by the CARES Act for insulating economies against COVID-19's corresponding recession, like the Paycheck Protection Program, are likewise scheduled to sunset this December due to a now widely criticized deadline attached to the $2.2 trillion stimulus package.
As those relief programs are gradually whittled away, advocates say they expect Vermont to see deeper impacts from a recession the state had largely been insulated from – including a surge in hunger.
"I'm very afraid that we haven't seen the worst of it," Horton said. "We here in Vermont are still insulated from the true impact of the recession caused by COVID-19."