ST. ALBANS CITY – The organizations formed to fill Vermont's broadband gaps had a message for Rep. Peter Welch, D – Vt., Wednesday: broadband could come only with additional funds and a level playing field.
Vermont's sole congressperson heard from representatives of several of Vermont's nine communications union districts – or CUDs – during a virtual meeting Wednesday morning.
According to representatives from those CUDs, those organizations, formed by Vermont communities looking to collaborate on broadband access, were constrained by financial needs and the federal government's preference for larger companies.
CUDs are collaborative bodies formed by two or more municipalities to provide broadband services in areas underserved by larger telecommunications companies due largely to the high costs of expansion and fewer number of customers in those areas.
Because CUDs were formed with a commitment to serve their respective communities, they were faced with the higher expansion costs and questions around profitability larger providers selectively avoid, according to several representatives who spoke Wednesday.
"We're operating in a framework where we have to function much more like a profit-making business without any profits below the line," Ann Manwaring, the chair of Deerfield Valley CUD's board, said. "Our ability to succeed will depend only on the revenues we can generate as we build out our systems."
According to Manwaring, whose CUD was formed by ten southern Vermont towns earlier this spring, CUDs were disadvantaged by what appeared to be a preference on the part of the Federal Communications Commission (FCC)'s rural broadband auctions for larger Internet providers.
In doing so, Manwaring said, those companies' expansion, while limited largely to areas where expansion was profitable, would eat into the markets CUDs needed in order to make their own rural networks profitable.
"If you're going to distribute federal financial resources in a way that allows the profited sector to serve only those that are profitable, you're only going to make… less revenue for those of us who are committed to serving everyone," Manwaring said.
Sean Kio, Enosburgh's economic development coordinator and the chair of the recently created formed Northwest CUD's governing board, agreed that funding was an important part of the question and that CUDs' model of "universal access" contrasts with larger telecommunications companies.
"What makes the CUD model unique is our primary goal is to serve those unserved and underserved addresses and to make sure we don't have Vermonters left behind," Kio said. "I think that, through additional funding and planning, we'll be able to accomplish that within our region."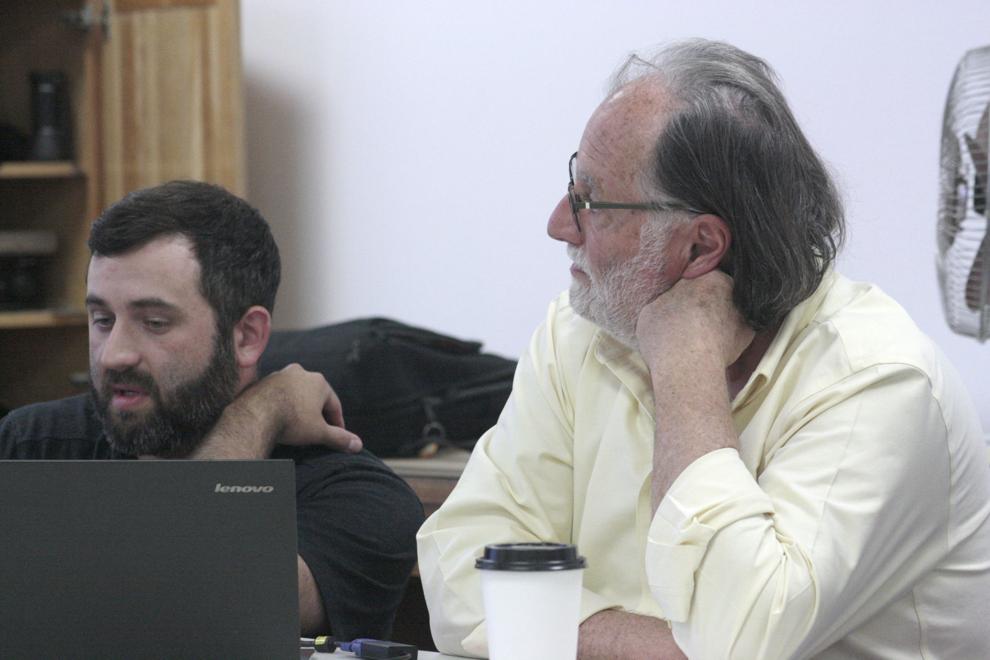 While roughly three-fourths of the state sees broadband coverage with upload and download speeds qualifying as "high speed Internet" under the FCC's standards, many of those speaking Wednesday took issue with those standards, considering the FCC's definitions as inadequate for modern Internet use.
Echoing sentiments from some industry groups and advocacy organizations like Broadband now, some, like Lamoille FiberNet CUD's Michael Rooney, pitched that the FCC's current standards for broadband were "almost useless" and didn't "satisfy the needs of even one person, much less a family."
According to Vermont's public service department, less than a fifth of addresses in the state are serviced with upload and download speeds of 100 megabits per second, often thought of as a strong Internet connection and potentially "future proof" by industry members.
While officials have wrestled with questions of rural broadband for years at this point – one CUD present Wednesday, the Royalton-based ECFiber, could trace its roots back to 2008 – the ongoing COVID-19 pandemic has arguably brought questions of broadband to the forefront.
As COVID-19 began its initial spread through the U.S., most states followed through to varying degrees with public health orders shuttering most businesses and closing schools to in-person learning, leaving many to work from home and forcing children and adults to continue school remotely.
According to Welch, the pandemic had brought a wider consensus in Washington, D.C., for greater federal action to bridge the country's so-called "digital divide," a term referring to millions of Americans' unequal access to Internet service.
"The Covid pandemic has just heightened the absolute, existential necessity that that be done," Welch said.
Federal legislation passed following an initial surge of COVID-19 this spring, namely the $2.2 trillion CARES Act, sought to allocate millions of dollars to addressing the country's digital divide and build out broadband infrastructure, particularly into underserved rural areas.
Many of the funding programs installed by the CARES Act have a December deadline, however, leading several speakers on Wednesday's call with Welch to worry their relatively young CUDs – many of them formed only in the last year – wouldn't be able to properly tap into CARES Act funding in time.
While the U.S. Congress has debated extending the CARES Act's current December deadline and while language for doing so exists within the House of Representatives-penned HEROES Act, a deadline extension remains unlikely amid Congress's current deadlock over additional pandemic relief.
Welch said he was exploring promoting legislation that would move the CARES Act's allocations deadline separate from the larger HEROES Act.
Some present on Wednesday said they were worried the subsidies given to Internet providers for connecting to low-income homes were still too low to make some of those connections viable, addressing another commonly noted angle to America's digital divide.
"To meet our costs, we have to charge rates that are beyond the reach of some households we pass," ECFiber's Irv Thomas told Welch on Wednesday. "Present [FCC subsidy] provisions are not adequate to meet the needs of rural households."
It was a sentiment that Welch appeared to take to heart as Wednesday's meeting came to a close.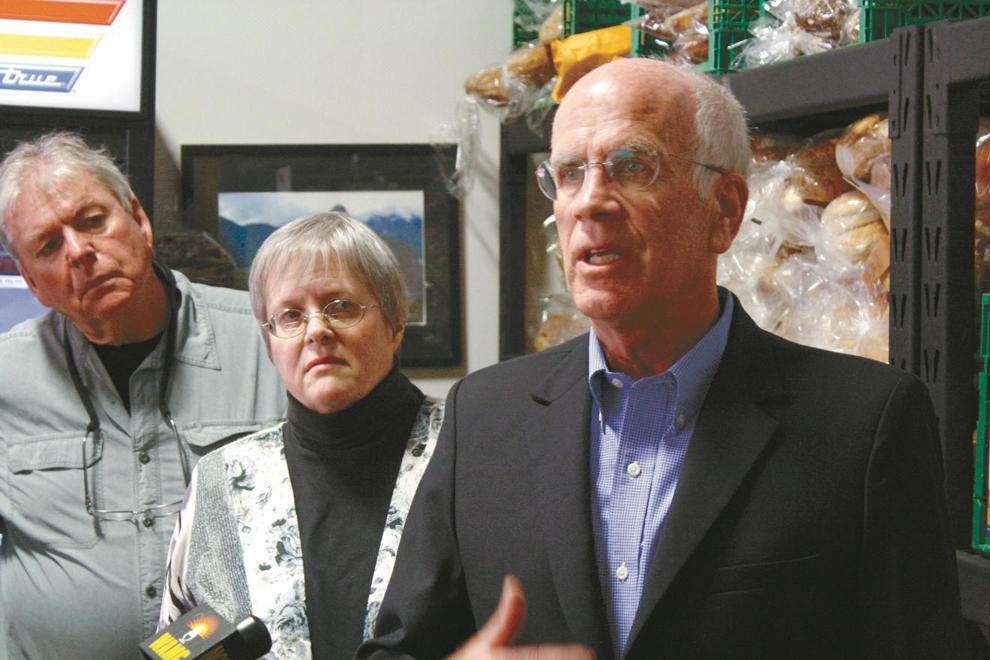 "A lot of folks are doing fine, but a lot of other hard-working folks aren't," Welch said. "They've got kids they've got to educate, they've got doctor appointments they've got to go to, and they've got work they've got to get done."
National debates around broadband have looked to predecessors like the Rural Electrification Act, which earmarked millions in the 1930s for cooperative power companies to extend electrical lines through rural America, for inspiration, with some arguing the law's approach could be applied to broadband.
Welch on Wednesday heralded CUDs as "a practical way of deploying broadband," comparing them to the cooperative power companies formed in the wake of the Rural Electrification Act. "We have to have entities that are committed to the people that live in the district," Welch said.
He also restated an often-shared belief that America's digital divide can be bridged, declaring at the end of Wednesday's call that, "Every American citizen needs access."
"They need the Internet," he said, "and they're entitled to that expectation."