ST. ALBANS CITY — It seems Last Night Vermont was a memorable end to 2019, and a decade, for those who attended its many and varied events.
That's according to event organizer Elizabeth Reed, who told the Messenger Last Night went "very well."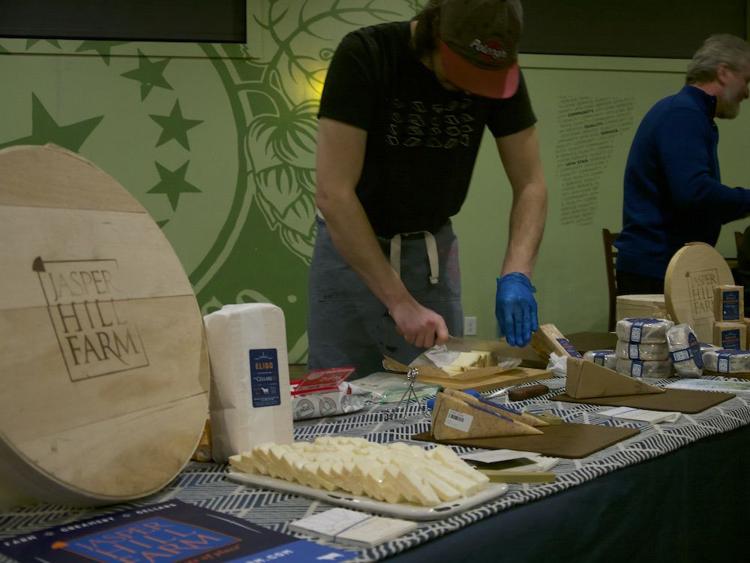 Reed said the day and night's events were well attended, particularly 14th Star Brewing Co's beer, cheese and chocolate pairing, which Reed said had a "huge" turnout, as well as the comedy hour at Nelly's Pub and two paint 'n' sips, one at Twiggs Gastropub on North Main Street, the other at the Grind on South Main Street.
Children's events were also well attended. Reed highlighted the Spider-Man story hour at the Eloquent Page on North Main.
"Spider-Man read to the kiddos, took pictures with them and then sat and read independently with them," she said.
But the children's carnival in the St. Albans Museum also drew a crowd. Reed said the "main hits" there were face painting and a bouncy castle.
Reed also praised the "Roaring '20s" gala at City Hall, the night, year and decade's culmination.
"The gala had a true '20s-era feel with warm lights, spirits and jazzy arrangements by the Shane Murley Band," Reed said.
"We look forward to keeping up the momentum to plan even more fun events in 2020."
2019 marked the second annual Last Night, which began in 2018 as a response to the end of Burlington's popular First Night celebration.