A troop of Milton Girl Scouts completed their Bronze Award over the weekend. 
Troop 30393, a group of incoming fourth, fifth and sixth graders, researched, built and installed 32 birdhouses along the Lamoille River Walk and in Milton Town Forest. The year-long project allowed them to earn a Bronze Award, the highest honor a Junior-level Girl Scout can achieve. 
"I feel really proud," Sydney Gorton, a member of the troop said. 
Troop Leaders Heather Preuss, Kendra Gorton, Jennifer Wilson, Tricia Rogati and Lisa Rees, as well as parents helped them with the project.
It all began last fall, when the girls visited the Audubon Center in Huntington to hike and see different types of birdhouses. Then, in October, the troop took a trip to the Vermont Institute of Natural Science in Quechee to talk with ornithologist Anna Morris. 
"I learned not to paint the birdhouses bright colors, because they should blend into the forest," Catie Preuss said. "And the size of the hole has to match the size of the bird." 
After researching birds native to the area, the girls decided to focus on building houses for threatened and declining birds, like screech owls, kestrels, terns, songbirds and thrushes.
The field trips also taught them that while some birds like houses, others prefer shelters or boxes.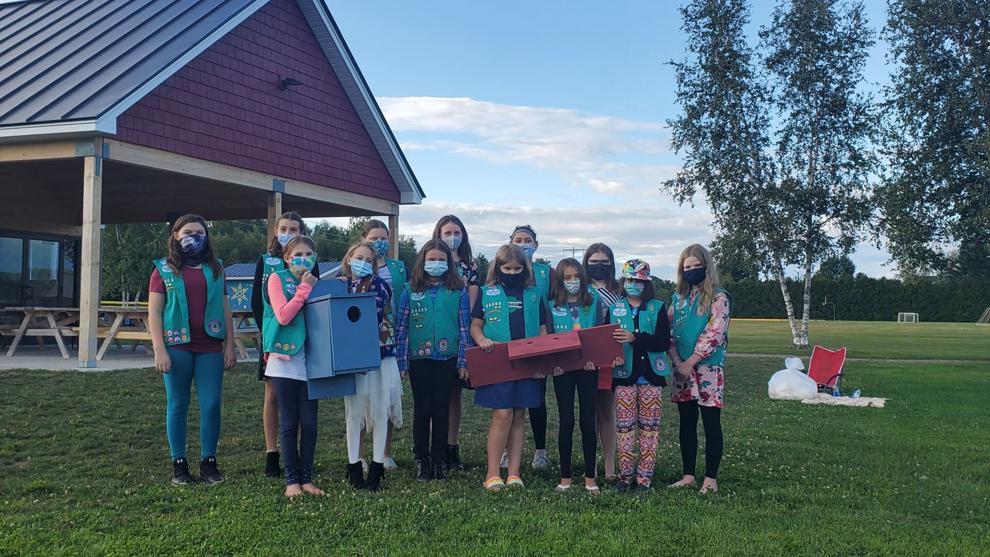 The girls hope an increase in birds in Milton recreational areas will attract hikers, birdwatchers and nature lovers to frequent the town's trail network. 
After meeting with Town Manager Don Turner to learn how town laws are made, the group presented their project idea to the Milton selectboard in January. 
"I had done presentations in school, but never something as big as this," C. Preuss said. 
The town conservation commission was also enthusiastic and helpful with the project,  H. Preuss said. 
While the troop had planned to build the birdhouses together as a group, assembly-line style, Vermont's stay at home order this spring caused troop leaders to go back to the drawing board. 
Instead, H. Preuss said a few parents volunteered to turn the supplies into kits, with all of the parts and directions needed for the girls to build their birdhouses at home. 
"It was a creative finish to the project," K. Gorton said. "An unexpected bonus was that families then got to be part of the process too."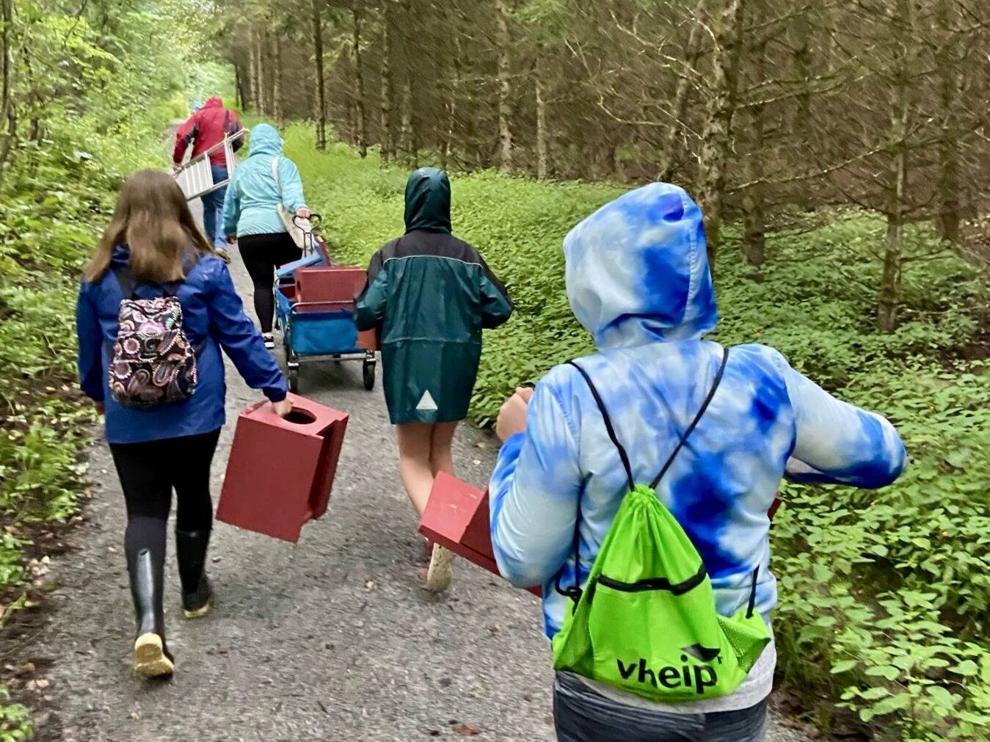 The Audubon Society and Cornell School of Ornithology provided the birdhouse plans and dimensions for songbirds, woodpeckers and owls and the plans for the ledges and tern houses.
The troop installed the houses over the course of two hikes to the Lamoille River Walk and Milton Town Forest. 
In the spring, after nesting season, the girls will return to the trails to clean out the houses and see how many of them have been used. The troop plans to maintain the houses until the girls graduate from high school.