At 11 a.m. on the dot, car after car turned into the parking lot of Al's French Frys, a burgers, dogs and "frys" joint, that set up shop in Milton for the first time July 1. 
Those waiting in line to order could smell the scents of cooking oil and burgers coming hot off the grill. 
Shane Bissonette, one of Al's owners, was there Wednesday morning, filling napkin holders and setting up condiment dispensers. 
"I've been with Al's since I was in diapers," he said.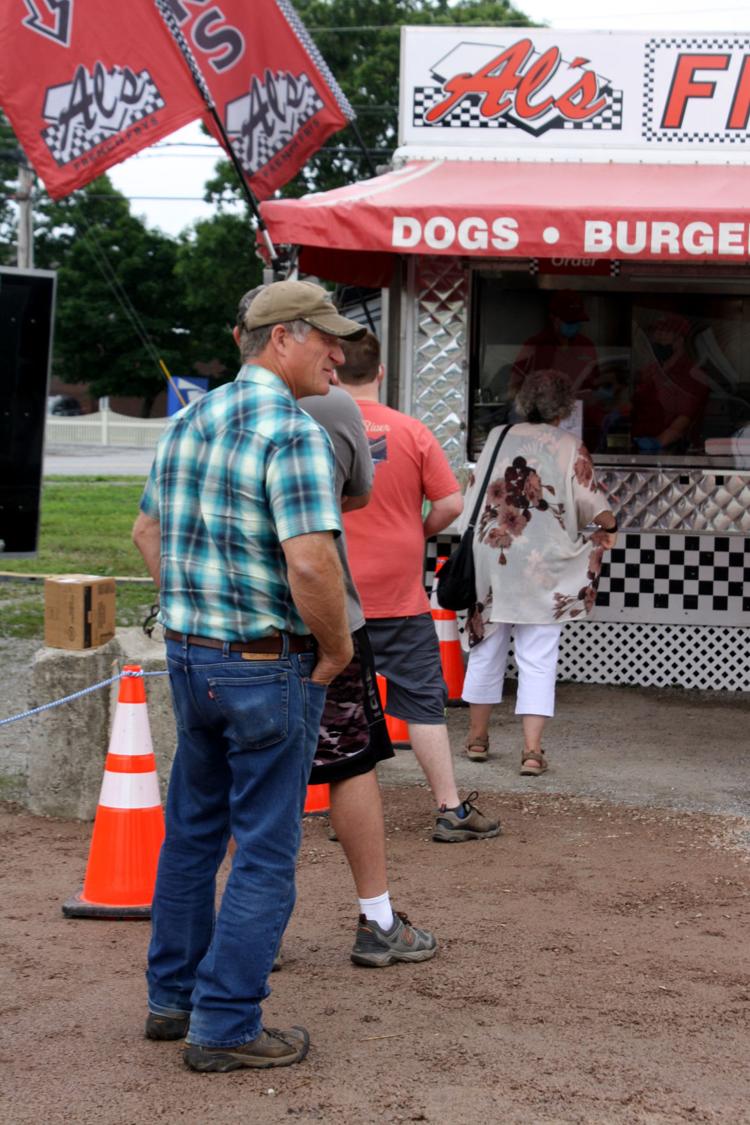 Al's French Frys was first established in 1946 and markets itself on being more than just fast food. The eatery's main location is on Williston Road in South Burlington. 
Bissonette said the Al's trailer typically spends its summer at the Vermont fairs, but since they've all been cancelled, he and the other owners were looking for a temporary place for it. 
"We were working with the town and they allowed us to have this space," he said. "Milton will be great. It's a real bedroom community, so I know the people who live and work here will stop by."
Al's in Milton is located on the corner of Route 7 and Railroad Street. Though the parking lot only has room for less than a dozen cars, there is plenty of space for dining. 
A tent is set up about ten yards away from the trailer, with tables, chairs and umbrellas for those who want to eat their burgers and dogs on the premises. 
Bissonette said he hadn't really thought about whether Al's will take away business from other long-time Milton eating establishments. 
"There are a lot of people in Milton and we certainly can't serve them all," he said. "I don't think our being here will affect other businesses." 
Jim Bilodeau, owner of Bilodeau roofing, was one of the first people to order on Wednesday morning.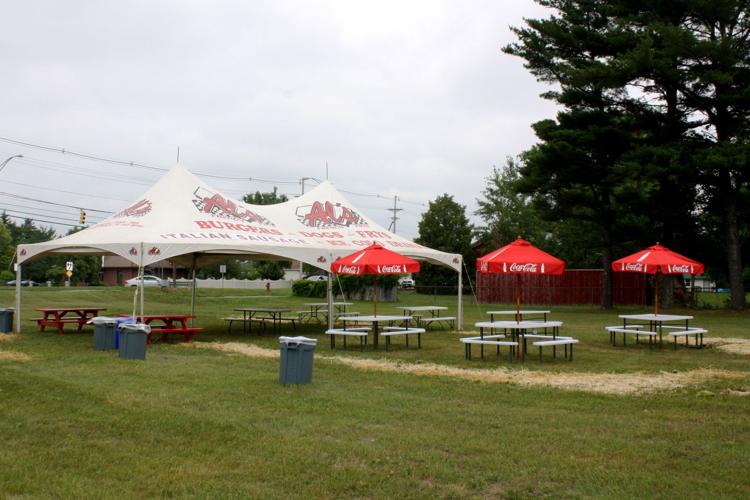 "I can see myself coming over here often this summer," he said. "It's so convenient. My shop is right up the road." 
Six staff members will be on hand every day, Bissonette said. Al's French Frys will be open 11 a.m. to 8 p.m. Monday through Sunday, July 1 to Oct. 1.