MANCHESTER, NH – Many Girl Scouts from Chittenden County were among the 100 honored Oct. 18 at the Young Women of Distinction ceremony.
Hosted by Girl Scouts of the Green and White Mountains, the council serving girls across New Hampshire and Vermont, the event celebrated scouts and troops for completing Gold, Silver and Bronze awards as well as other achievements. 
These awards are the highest honors available to Girl Scouts in their respective age groups. Each requires a Girl Scout or team of Girl Scouts to choose a project that will make their community, state, country or even the world a better place. 
For the first time, the Young Women of Distinction ceremony took place outdoors, at the Northeast Delta Dental Stadium in Manchester, due to the COVID-19 pandemic. Masks were worn and the audience was socially distanced.
Patricia K. Mellor, CEO of Girl Scouts of the Green and White Mountains, and Martha Manley, first vice president of the council's board of directors, welcomed the Girl Scouts and their families and friends.
Dr. Mary Jo Brown, founder and president of Brown & Company Design was the keynote speaker and Debra E. Margolis, vice president of medical directorship at ConvenientMD also offered remarks.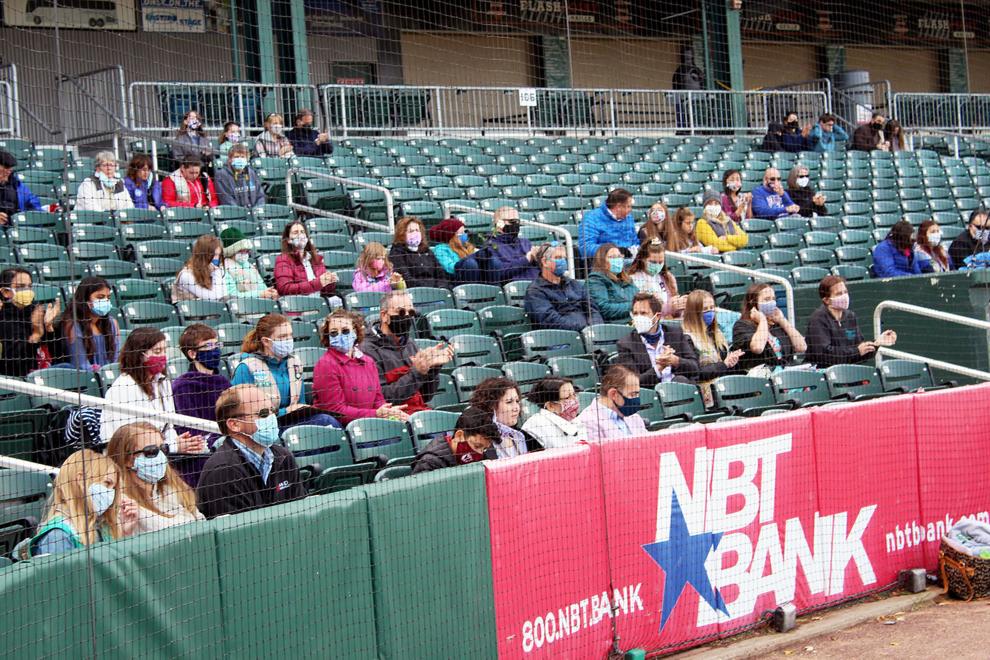 Brown, who was a Girl Scout along with her mother and daughter, encouraged the Girl Scouts to continue being the leaders of tomorrow, just as they are today.
She described 10 imaginary badges girls might work toward, even if they don't actually end up on their sashes or vests, such as the "I Define My Own Success" badge or the "Think Big" badge.
Chittenden County honorees:
Silver Award
Creating a Buzz Around Plastic: Avery McCaffrey, Charlee Olio and Nora Robertson — Essex Junction 
Bronze Award
Building Birdhouses for Milton's Town Forests: Ohana Alexander, Evelyn Bushey, Lily Duanais, Meika George, Sydney Gorton, Kelsey Heath, Kendall Heath, Noelle LaCroix, Olivia Lang, Elise Mansfield, Catherine Preuss, Sara Rogati, Elizabeth Wilson and Lauren Wilson — Milton 
Pandemic PPE Project: Emily Banacos — Milton
Vaera's Marvelous Masks: Vaera Squirrell — South Burlington
Westford Farm to School:  Leah Doran, Sophia Frederick and Addison Minor — Westford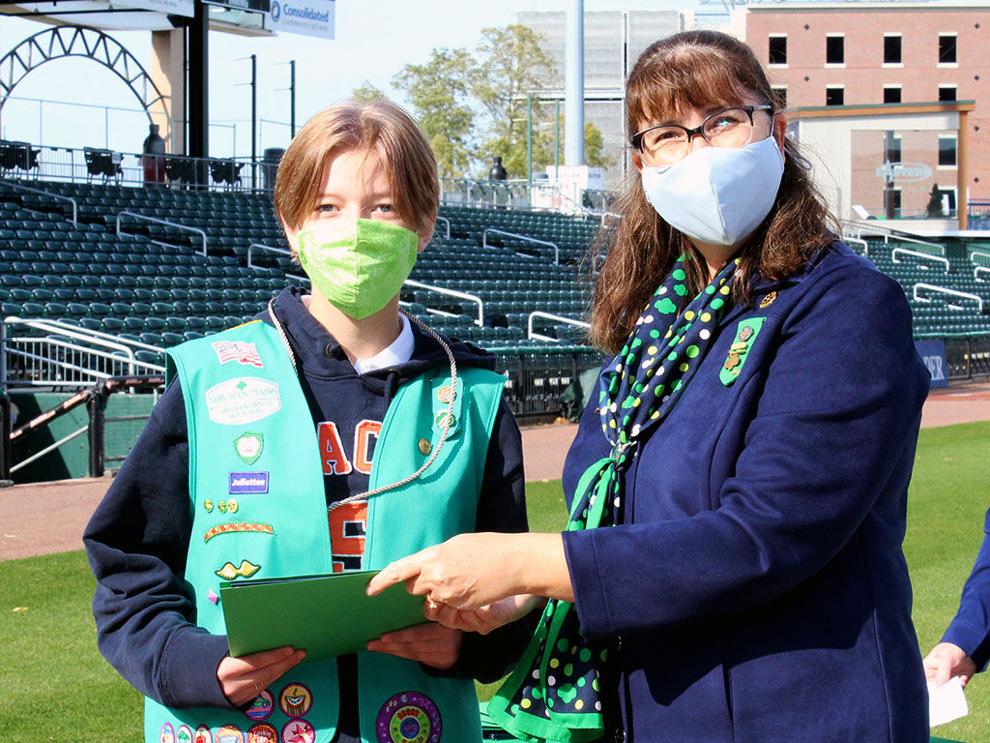 Counselors-in-Training 
Counselors-in-Training are Girl Scout Seniors and Ambassadors who mentor young girls in a camp setting as they build towards becoming a camp counselor. To earn this award, scouts complete a leadership course designed by the council on outdoor experiences and work with younger girls over the course of a camp session.
Top Cookie Sellers 
This year's Top Cookie Sellers used the skills and knowledge they learned from our Girl Scout Cookie Program and the latest technology of our Digital Cookie platform to meet, and in many cases, exceed the sales goals they set for themselves. They are:
Second Place: Liliane Gordon, 2,432 packages — Hinesburg