SWANTON — The Swanton Town Selectboard has two seats open for a vote this Town Meeting Day, and four candidates are competing for them. 
Two relative newcomers to town governance, Cody Hemenway and Nick Brosseau, are campaigning for the open two-year seat. The winning candidate will replace retiring selectboard chair James Guilmette.
The second open seat – a three-year position –  is being sought by Steve Bourgeois and Jenn Yandow. Bourgeois currently holds the position after being appointed to the board this past summer after Mark Rocheleau left due to personal reasons. 
2-year seat, no incumbent
Cody Hemenway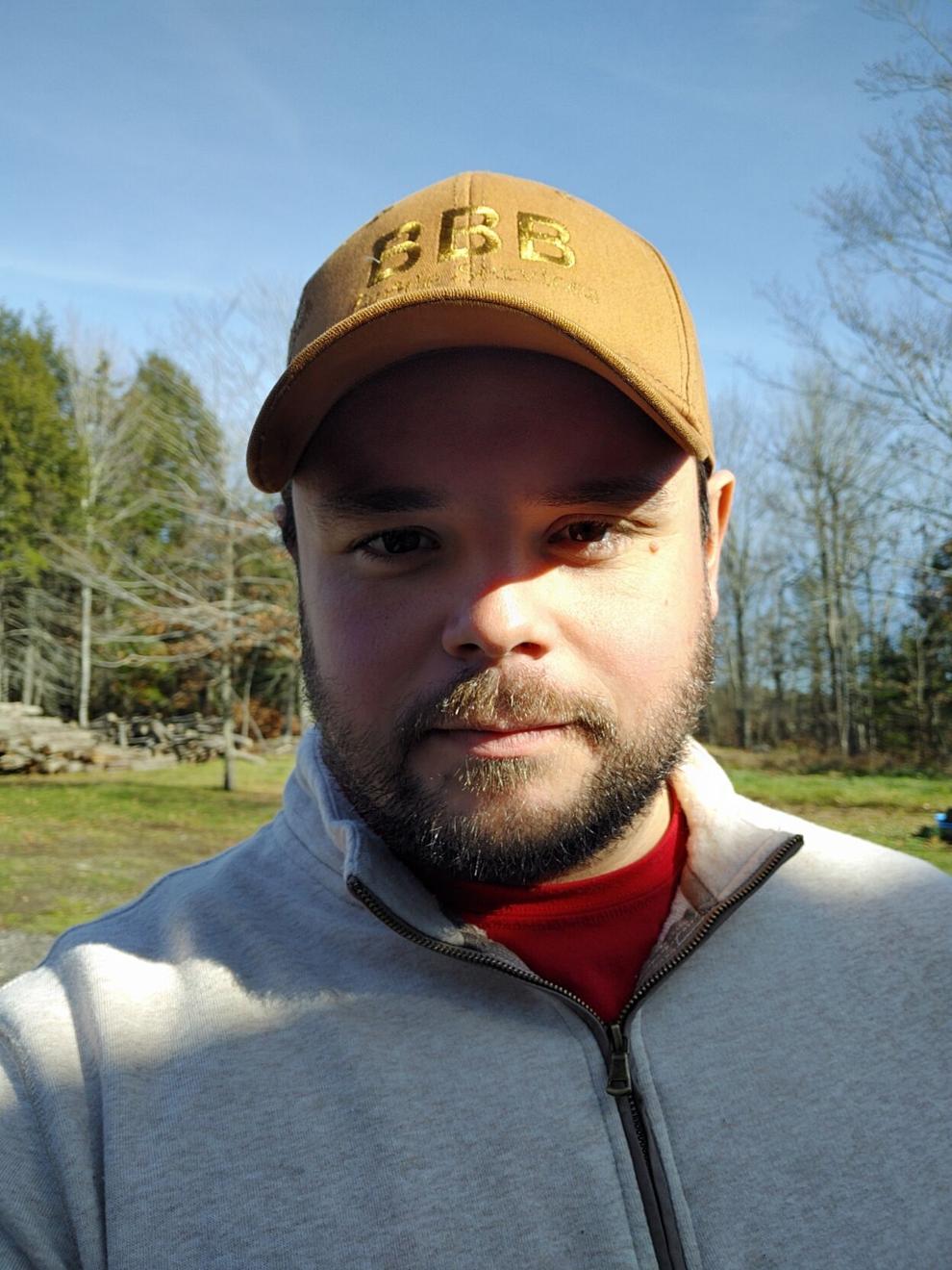 After getting a taste of public service, Cody Hemenway is looking for another helping.
Born and raised in Swanton, Hemenway said he recently got more interested in local governance after he helped mediate a public disagreement that played out in the town's cemetery commission.
His approach was empathetic, he said, and by listening to concerns, he said the experience showed him how important it can be to elect local leaders willing to hear and respond to issues pushed by residents. 
"The feedback I got from the community members then was I was a voice for them. It felt good and it made a difference," he said.
He'd like to bring the same approach to the selectboard.
Professionally, Hemenway owns his own pest control business. He also works for the town's public works department. 
If elected, Hemenway said he's focused on quality of life issues that have impacted Swanton, both from a community standpoint, as well as economically.
Hemenway said he's watched a lot of young people like himself move away from the area to seek out new opportunities in areas where there are more high-paying jobs available, and one of his goals is to start a conversation around resident retention in an effort to keep the next generation from leaving, too.
For that reason, he'd like the board to focus on those things that would help grow Swanton, such as community engagement via recreation opportunities as well as some renewed focus on economic development.
"There are a lot of possibilities for the rec department," Hemenway said. "I'd like to be involved in that."
He supports the town's latest efforts to establish a community center for the town, and he'd like to continue the momentum by examining ways to expand the offerings and invite people of all ages – both young and old – to get involved in their community.
After being on the outside of town government for most of his life, he said he understands some of the difficulty in connecting with the wider community. Local residents tend to pull away after feeling they can't make any traction in getting their voices heard, but Hemenway said he can help bridge that gap, as someone with experience in both worlds.  
"Some people may not have a college degree but have common sense, and in the real world, that can just be as valuable as a piece of paper," he said. "It's a tough job, and I feel like I have a good head on my shoulders to do the job and do it well."
Nick Brosseau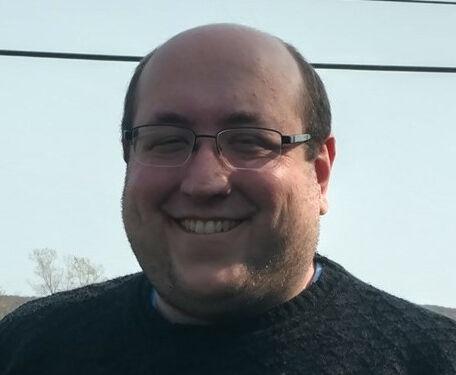 This Town Meeting Day, Nick Brosseau is hoping he can follow his passion for public service as a member of the Swanton Town Selectboard.
Brosseau said his interest in local government and politics started early when he was in high school, which led to him eventually getting a degree in political science. He's since ran for state representative twice, but this time, he's hoping he'll be able to find a seat on the town's selectboard to help the town as it prepares for growth.
"I want to see Swanton become a more vibrant place and I want to help with growth in the town," Brosseau said. "I think we could have a more active board in terms of expanding, to be more involved in projects that could help the community."
In years past, Brosseau said the selectboard – the town's governing body – has put limitations on what it would do, but there's opportunity to be a more active player and voice in the community. 
Along those lines, Brosseau supports the board's efforts to push forward the creation of a community center near the Swanton Recreation ball fields, as well as recent efforts to upgrade the parking lot access point of the Missisquoi Valley Rail Trail.
He would like to see that momentum continue by bringing a childcare center into the local community to help families burdened with childcare costs and eventually, by upgrading the sidewalk extending to MVU schools from the village. Brosseau is also looking to encourage more development and housing in south Swanton.
But first, he has to gain enough votes.
"I'm on the board of the Swanton Chamber, the board for the Swanton Historical Society and the cemetery commission," Brosseau said. "This is the next step for me to grow in the involvement of the community and town government."
Professionally, Brosseau works as a customer service representative in a healthcare call center, and he has seven years of experience working with the Franklin County Democratic Party.
3-year seat
Steve Bourgeois (incumbent)

It's only been a few months since Steve Bourgeois was appointed to the Swanton Town Selectboard, but he's looking forward to continuing the work after getting his feet wet.
"I'd like to continue to give back," he said. "I've been fortunate. I've lived in Swanton all my life and enjoyed all the benefits of living here. I'd like to give back if I could."
Bourgeois has 52 years of experience in the banking industry, including a tenure of 28 years on the board of the Vermont Economic Development Authority. These days in his retirement, he runs a consulting business, Strategic Initiatives for Business LLC, that provides financial consulting for banks.
If elected to the selectboard, Bourgeois said he'd bring his financial knowledge to the table as the selectboard moves forward with multiple multi-million dollar projects.
"The biggest challenge for the town, I call it financial discipline. I'd like to look at every opportunity that we can. The challenge is keeping that tax rate down," Bourgeois said.
Like other selectboard candidates, Bourgeois said he endorses the development of the Swanton community/recreation center, but the board has to be careful about its due diligence as the project continues to progress.
As for Bourgeois's goals for the board, he said he'd like to be an advocate for economic development in the town. Part of the issue, he said, is that due to limited space in its industrial park and standing development agreements with farms, many of Swanton's land is already accounted for.
To keep growing, he said they'll need to work hard to retain the businesses that Swanton has while looking at potential infill developments. 
Bourgeois is also calling for potential zoning changes to help the town better deal with properties with consistent housing code violations. As the town's zoning code is currently written, its zoning administrator sometimes has her hands tied about what the town can legally do to resolve issues and encourage property owners to clean up their lots
To help the town, he said he'd like to outfit the zoning code with "some teeth" to effectively cut down on the prevalence of problem properties in residential neighborhoods.
Either way, Bourgeois expects some great things to happen in Swanton over the next few years as the selectboard directs the economic momentum it's been able to wrangle over the last few years. 
"We have some good folks at the town," Bourgeois said. "[Town Manager Brian Savage] is our visible point of contact, with him at the forefront... we're ready to move. We're ready to take off."
Jenn Yandow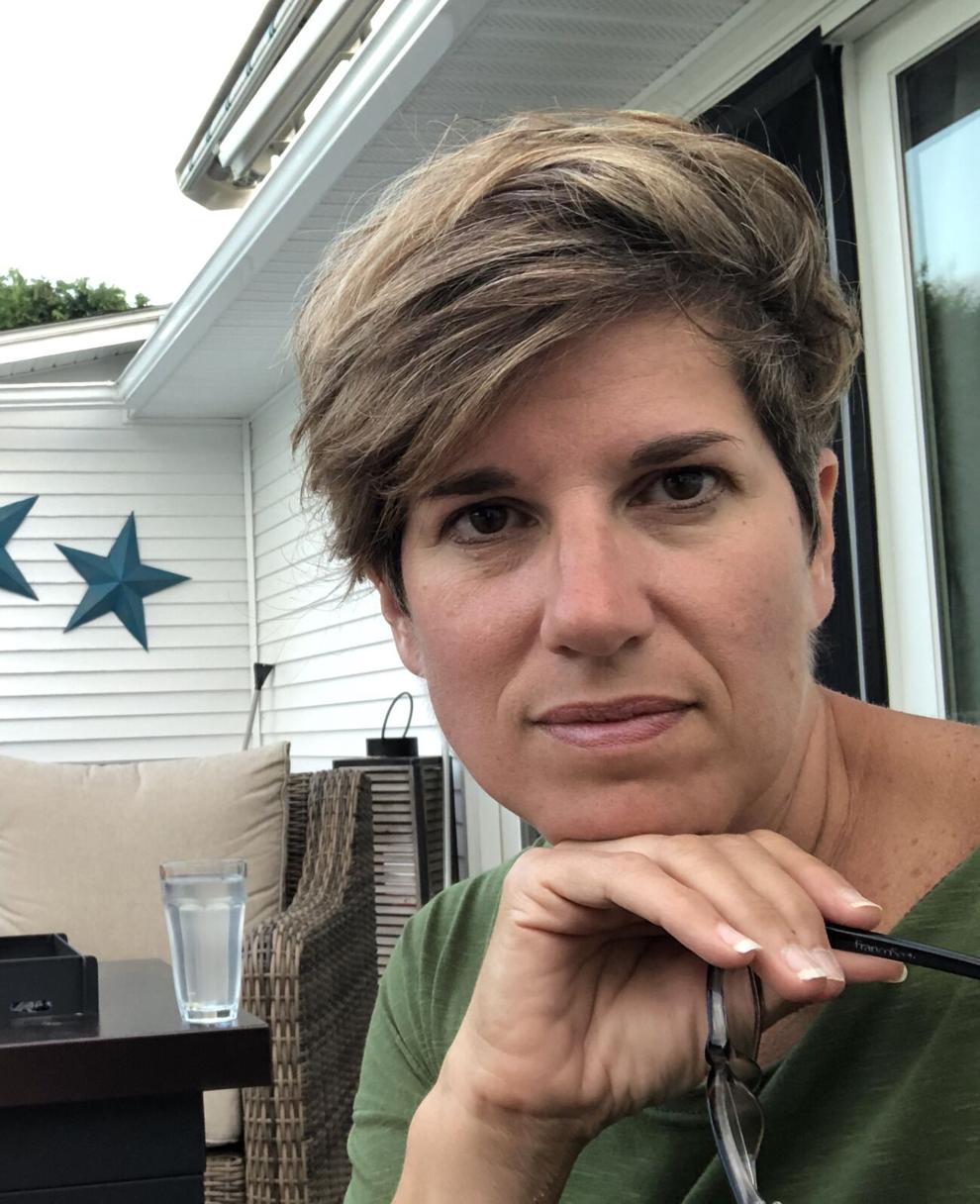 Jenn Yandow grew up in Swanton, left and moved back in 2019. Now, she's looking for a seat on the board to bring something new to the table.
"I can bring a different perspective to the board," Yandow said. "I'm very passionate about the community being the best that it can be."
Professionally, Yandow works for Green Mountain Power as the company pushes forward with Vermont's electrification initiatives, and she's been heavily involved in working to get vehicle charging stations installed across the state.
In the same vein, she's hoping to bring a forward-focused outlook to the town as it continues to pursue growth. Too often, she said, Swanton is thought of as a place where people pass through as they drive between more urban areas, and she'd like to start examining how Swanton can get people's attention and draw in more customers for its businesses.
So far, she has appreciated what has already happened with past selectboard initiatives, such as the development of the upcoming Swanton community/rec center and rail trail.
"The rec center is super important for the generations that will use it," she said. "I was driving through town and saw five kids on bikes and thought to myself, 'I don't know the last time I've seen kids on bikes.' Swanton is a community where that should happen."
But she said more can be done. She highlighted other Vermont towns, like Brandon, that have been able to maintain a small town feel while boosting its curb appeal for visitors. Swanton could do the same by updating business exteriors at Merchant's Row and making the place feel more welcoming overall.
She knows some improvements are already coming down the line due to her seat on the development review board, but she said more can be done as part of a more concentrated effort focused on the future needs of its younger residents. If such change isn't corralled and directed, then it probably won't happen.
"We need to embrace what the community is asking for at a reasonable level as long as it's something that won't be a financial burden and not jeopardize the morals of the members of the community," Yandow said.
She highlighted her own work in electrification as an example. State and national players have seen the trendlines, and they expect environmental factors to play a large part in the future. Similarly, places like Swanton can benefit by examining the trends surrounding workforce and economic vitality and then take advantage of forward-looking viewpoints.
"I know the necessity is there in order to embrace the requirement for the future," she said.