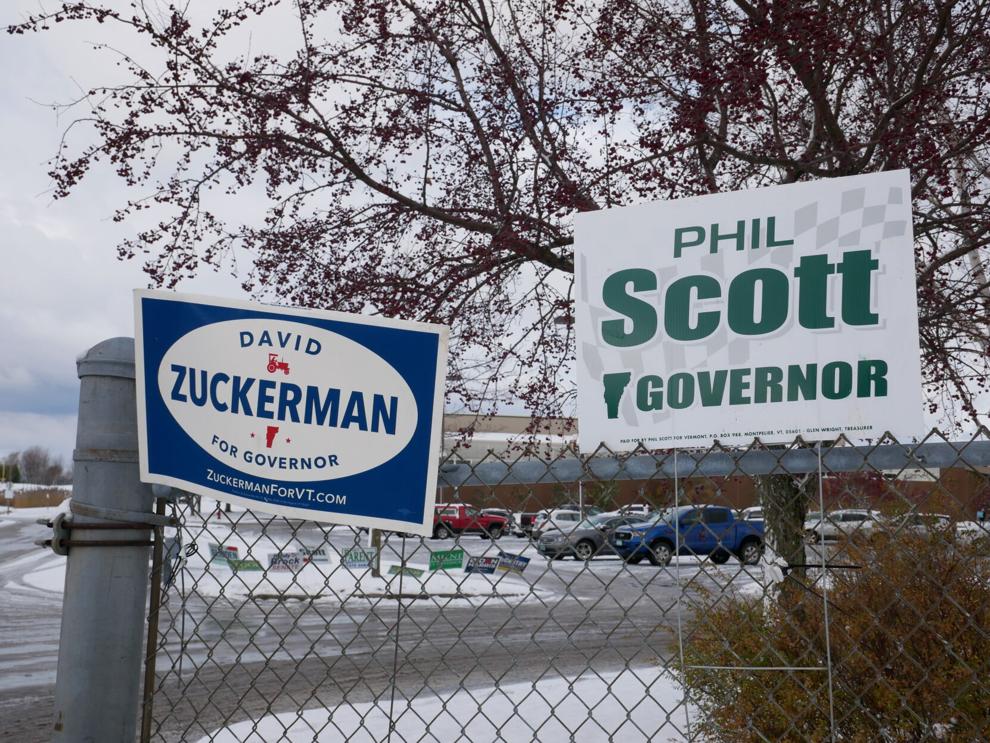 9:10 p.m. — Towns across the state are reporting results. Here are the races that have already been called. 
PRESIDENT: Joseph R. Biden (D)
Former Vice President Joe Biden, the Democratic nominee, won Vermont's three electoral votes, according to the Associated Press. 
REPRESENTATIVE TO CONGRESS: Peter Welch (D)
Democrat Peter Welch was reelected to represent Vermont in the U.S. House of Representatives. He has held the seat since 2006. 
Welch was challenged by Republican Miriam Berry, from Essex Junction, who was running for elected office for the first time. 
GOVERNOR: Phil Scott (R)
With 117 districts reporting, the Associated Press has called the race for governor. Republican Phil Scott has reportedly won reelection. This will be his third two-year term. 
Scott was challenged by Lieutenant Governor David Zuckerman, a Progressive/Democrat. 
6:35 p.m. — Good evening. Polls in Vermont close in less than a half hour. The finish line is up ahead.
Many towns in Franklin County cost votes via tabulator, so we should have local results for you here, soon after 7 p.m. 
Results for statewide races — like governor and lieutenant governor — might take a bit longer as many other towns in Vermont count votes by hand. 
Voter turnout was high, maybe even record-breaking, across the state today. In Franklin County and Alburgh, 22,708 people voted in 2016. This year, 17,072 — 75 percent of the 2016 turnout — had voted before polls even opened on today.
2:30 p.m. Highgate – More than half of Highgate's registered voters had already cast their ballots by the time Highgate's polls opened Tuesday morning.
According to Highgate's town clerk Wendi Dusablon, 1,180 absentee ballots had been cast in the town by Tuesday morning, accounting for 52 percent of Highgate's registered voters.
A high turnout among absentee voters hadn't kept local voters away from the polls, however. According to Dusablon, a steady stream had come through the town's polling place at the Highgate Sports Arena throughout Tuesday morning.
By around lunchtime, 1,423 votes in total had been cast in Highgate, pushing turnout past the 1,406-ballot high of 2016's presidential election with half of a day to spare.
According to town officials, there had been no problems with accommodating a steady stream of voters through the morning. While an early rush saw a short line form outside, most voters throughout the morning were reportedly able to easily file in and out of Highgate's polling place to cast their ballots.
"Given the amount of absentee voters, it's not any more than a town meeting or a primary," Highgate's town treasurer Shelley Laroche said.
"We haven't had a problem," Dusablon agreed.
—Michael Frett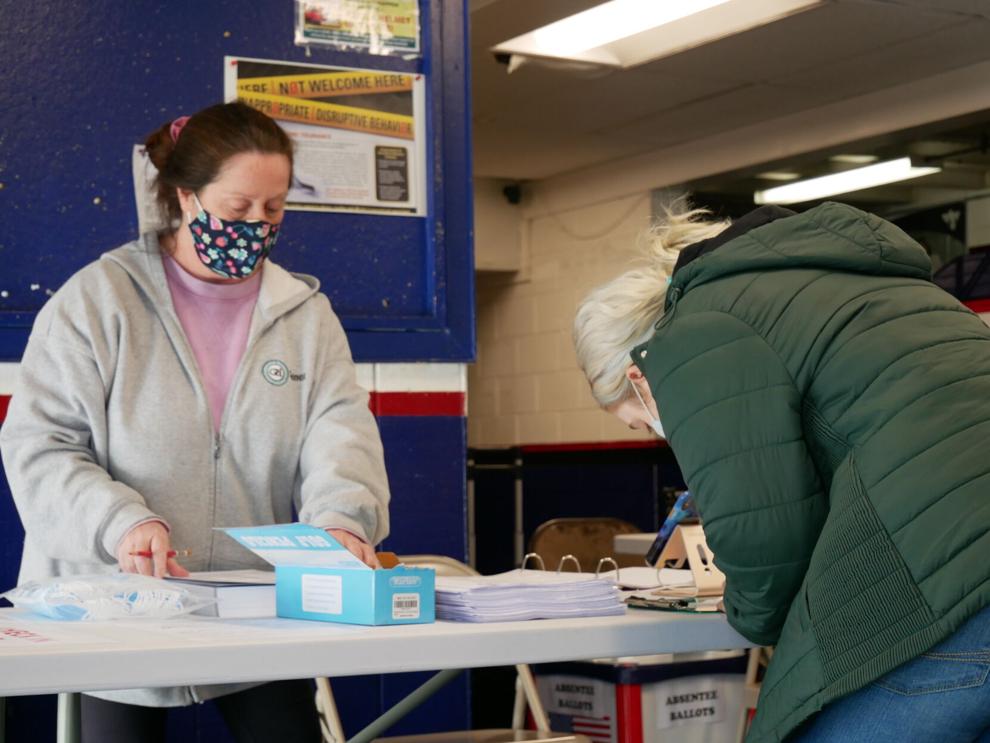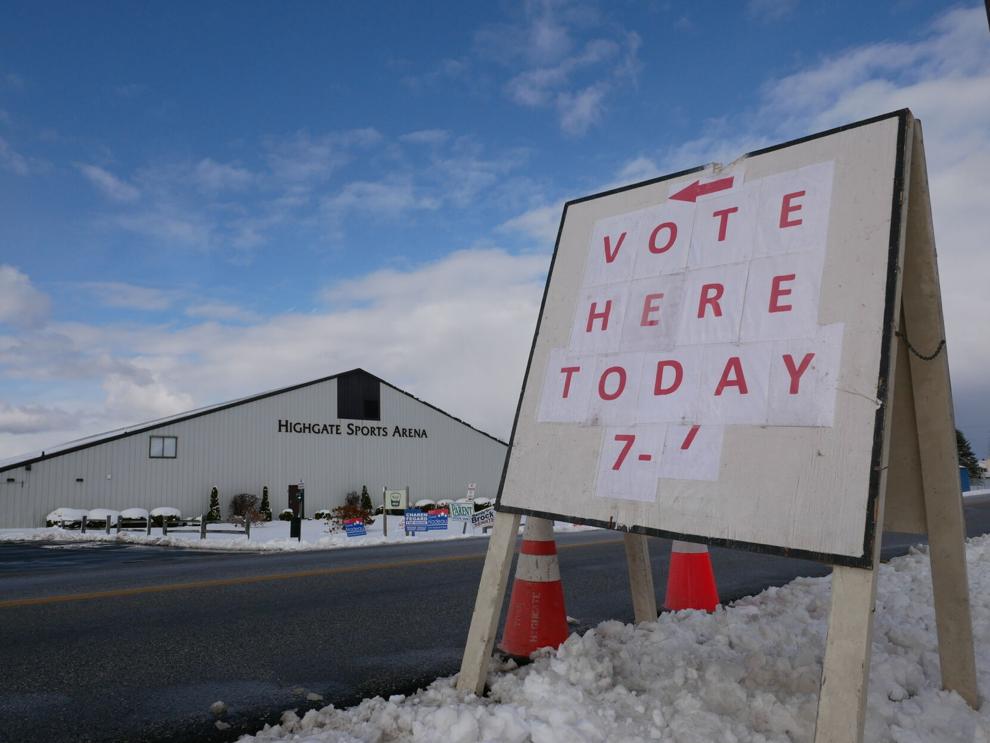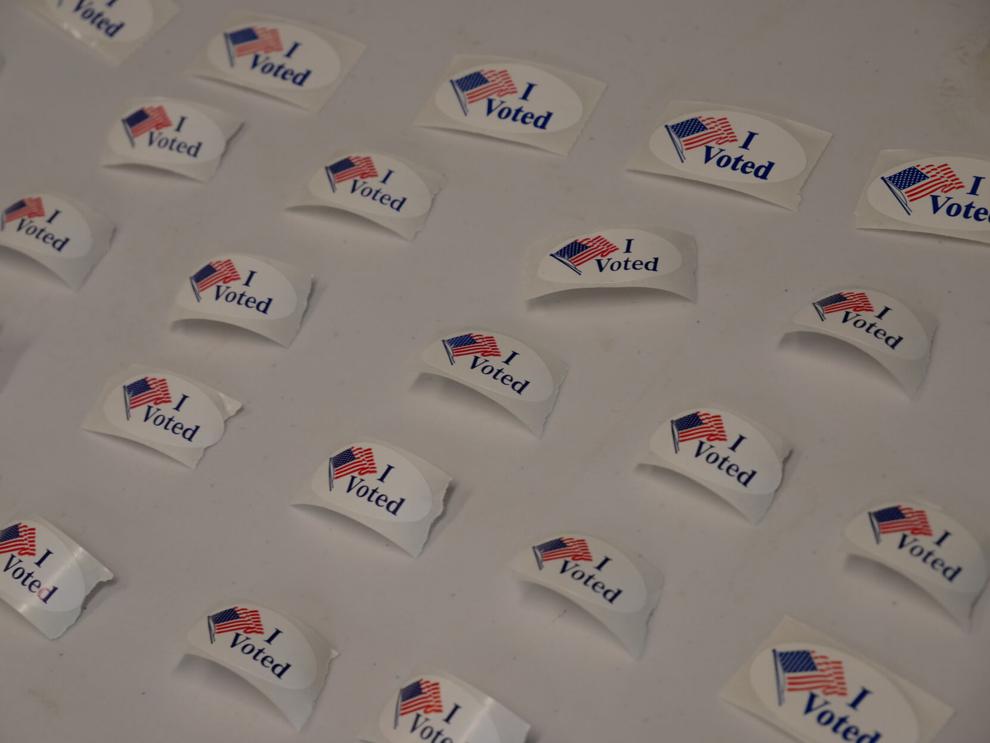 12:30 p.m. Swanton — At around lunch time, a line stretched around the front of the Swanton Village Complex serving as the town's polling location.
Entrance to the polling place was limited due to COVID-19, but two people near the front of the line guessed they'd waited between fifteen and twenty minutes to cast their vote.
Aside from statewide and national races, Swanton is also seeing competitive races for its state senate and representative seats.
Incumbent Repubilcan Brian Savage is running for reelection to represent Swanton in Vermont's House of Representatives, as are former Franklin County Sheriff and Repbulican Robert Norris, and Democrat Nick Brosseau.
The district, encompassing both Swanton and the neighboring Town of Sheldon, is currently represented in the state house by Savage and Rep. Marianna Gamache, R - Swanton, who is not seeking reelection.
—Michael Frett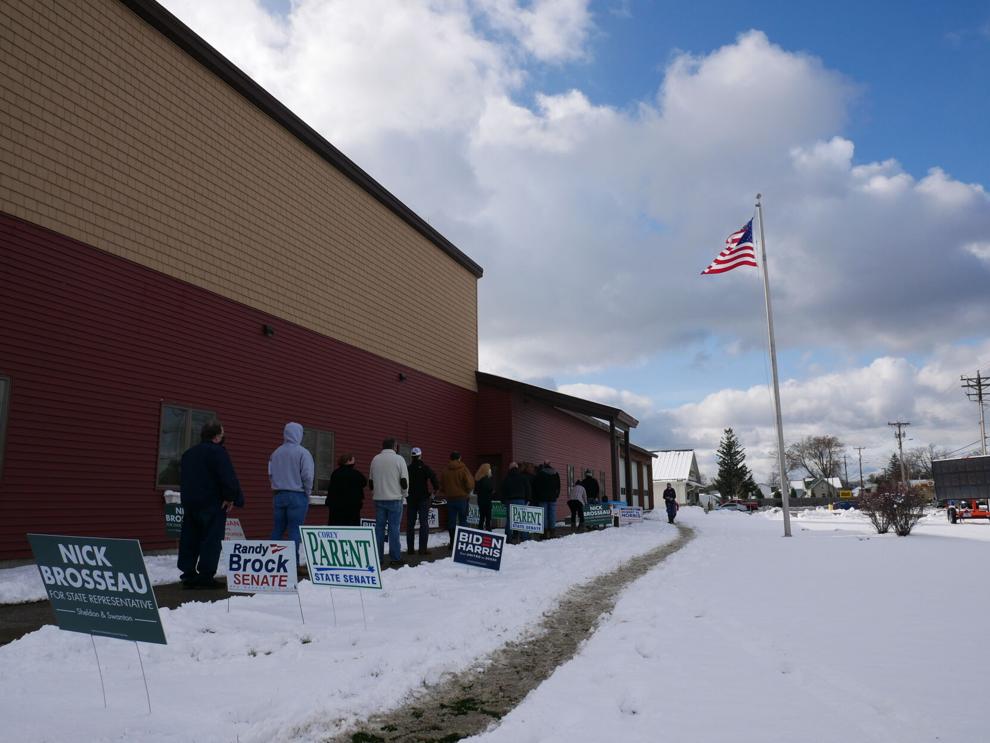 12:00 p.m. St. Albans City – St. Albans City Clerk Curry Galloway is reporting that 2,363 city residents have voted so far. About 1,700 of those ballots were returned before election day.
In 2106, 2,541 people voted in the city.
"There's a lot of new voters, which is exciting," Galloway said. 
About a dozen of those new voters had registered today. In 2018, 80 people registered on election day.
Election workers are verifying that those new voters have not cast a ballot anywhere else in the state before giving them a ballot.
Galloway said clerks around the state were feeling prepared for today. "Everyone is like "we're ready, let's do this," she said.
The state elections division has been exceptional, she said.
Those coming to the polls were bringing their mailed ballots with them, Galloway said. 
She is a fan of voting by mail. "I love it. It works," Galloway said.
The city held five work sessions with justices of the peace to process the ballots returned before election day, each lasting about four hours. Galloway said there were representatives from at least two parties at each processing session.
The voters coming in to vote in person were in a good mood. "Everyone has been really happy," Galloway said.
—Michelle Monroe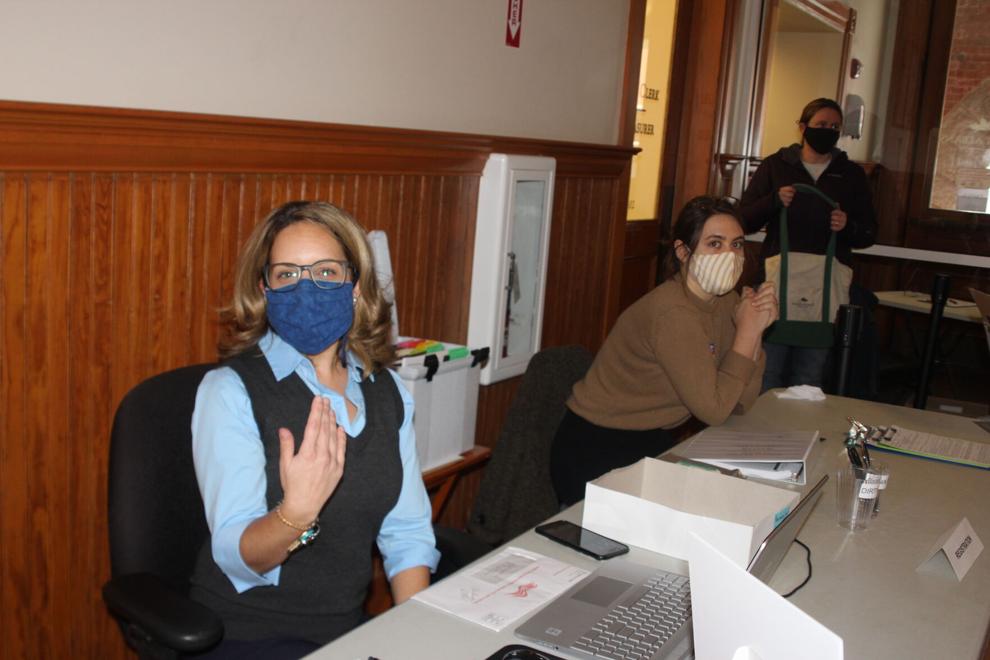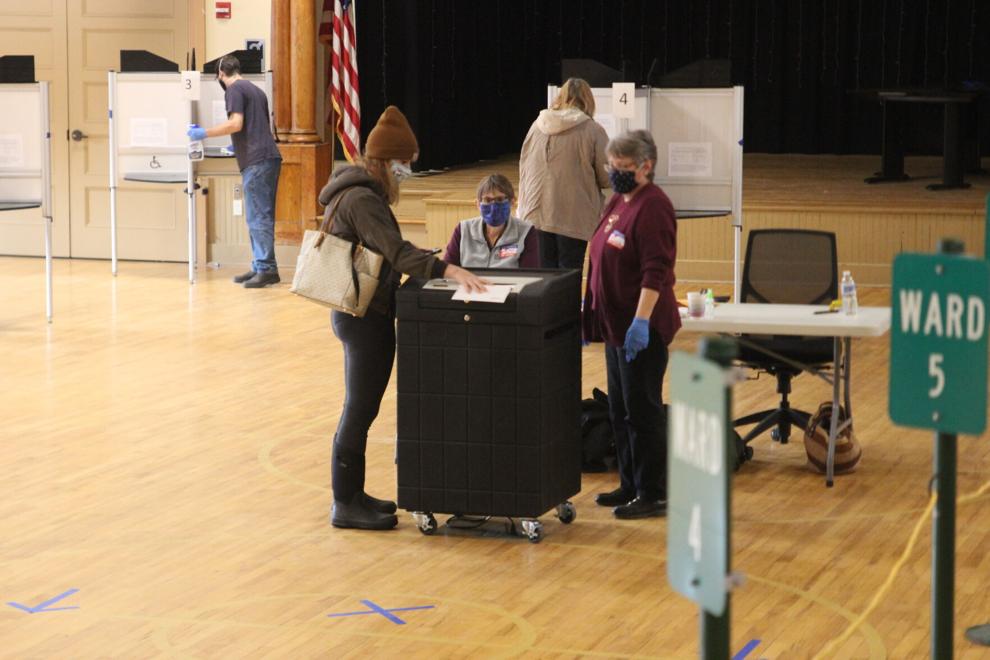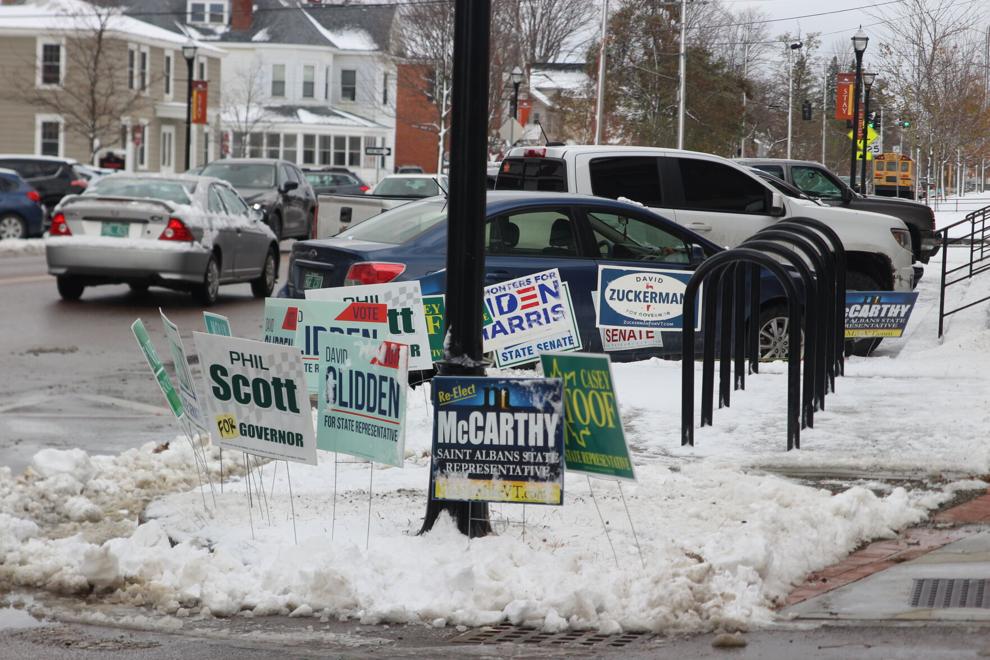 11:30 a.m. — As of yesterday, Nov. 2, over 255,000 Vermonters had already cast their vote by mail, according to the Vermont Secretary of State's Elections Division.
That number generously surpasses the 2016 general election total of 91,000 for early and mail-in ballots. 
—Bridget Higdon
How many people voted by mail in your town? View the interactive map below.
This map was developed by students at the University of Vermont who are part of the Community News Service, a student-powered partnership with community newspapers. 
10 a.m. St. Albans Town —  "It's been steady," St. Albans's town clerk Anna Bourdon said Tuesday morning. "It's been steady all morning."
More than 2,600 of St. Albans Town's 5,097 registered voters had returned absentee ballots as of Monday evening, according to Bourdon.
"It's been tough," Bourdon said when asked about this year's election. "It's kind of sad. I like having people come in and vote."
"It's like a little party," Bourdon said. "I miss that, but maybe next year."
—Michael Frett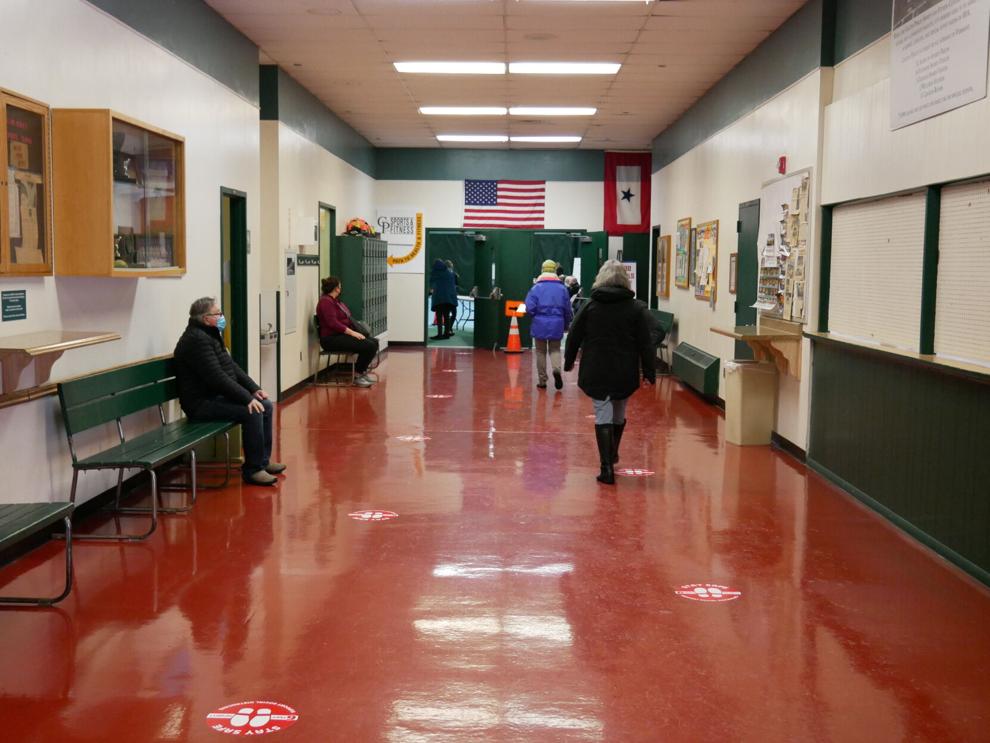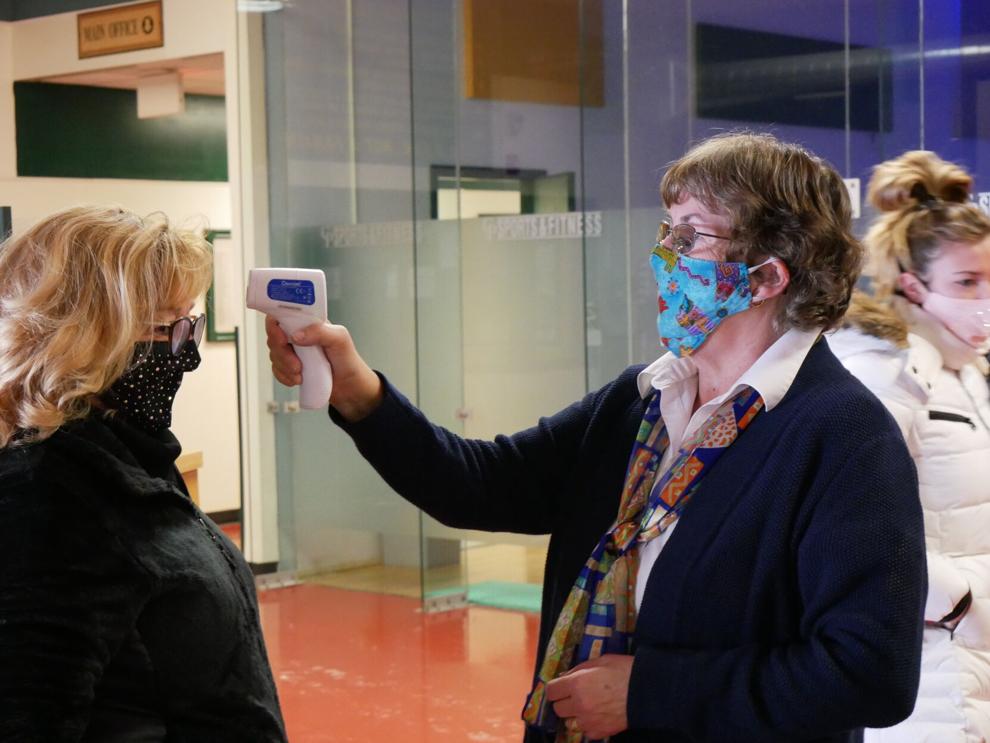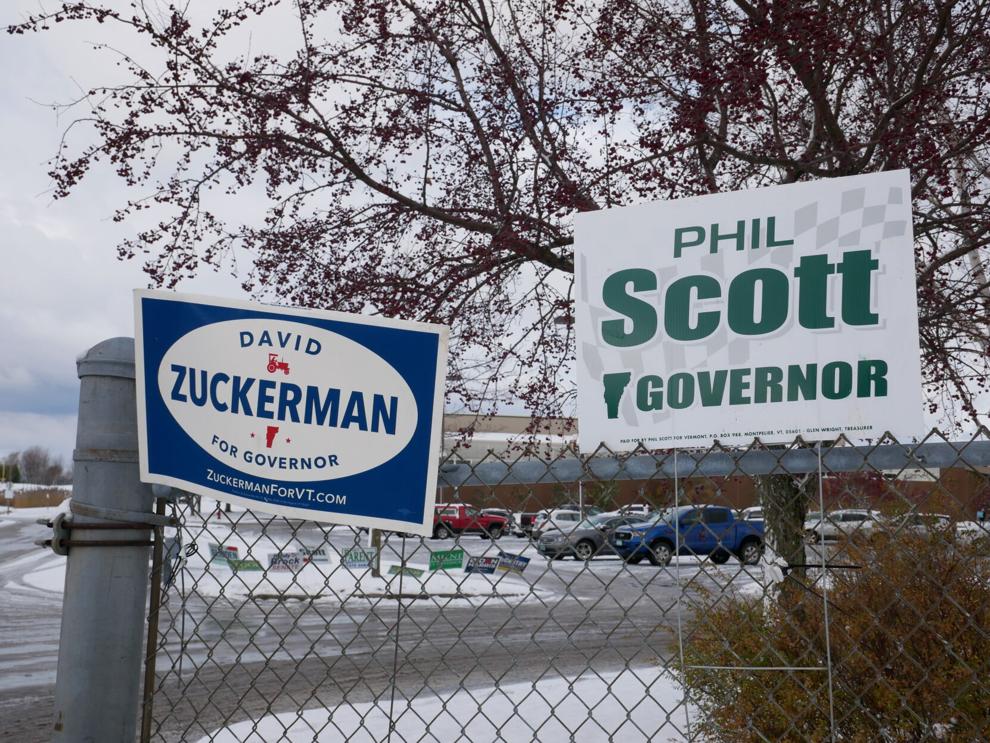 7 a.m. — Good morning. Thanks for starting your day here with us.
Most polling places are now open in Franklin County. If you are voting in-person, be sure to read about the candidates and check out our FAQs about voting in-person. Don't forget to bring a mask. 
Keep checking this blog for updates, photos, results and more. It's going to be a long day — but our team slept well and we've got full mugs of coffee, so we're ready to guide you through. 
—Bridget Higdon