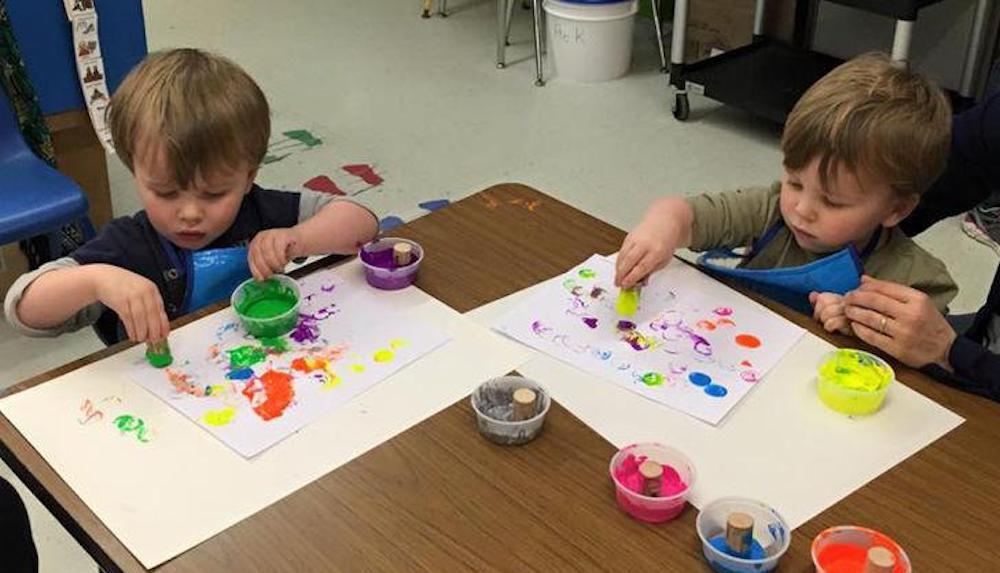 ST. ALBANS – According to a new report detailing successes and ongoing challenges in caring for Vermont's youth, the state is has seen the use of mental health services for early childhood rise while access to child care continues to be a struggle.
The report from Building Bright Futures describes a continued slide in the number of child care providers in Vermont, writing "many Vermont families with young children struggle to find regulated care."
According to the report, 65 percent of infants and toddlers and 23 percent of preschool-age children lack access to regulated child care programs in the Green Mountain State.
Those numbers swell to 84 percent of infants and toddlers and 64 percent of preschool-age children when considering access to "high-quality, regulated child care programs."
In another area in the report, Building Bright Futures wrote the number of children accessing mental health services in Vermont swelled from 1,708 in 1999 to 3,322 in 2018 – almost doubling in the 20 years observed in the report.
"Over time, Vermont's mental health system has seen a consistent increase in young children accessing many types of services from designated agencies, and a striking growth in the use of crisis services," the report read.
According to Building Bright Futures, one in five children between the ages of six- and eight-years-old has a social, emotional or behavioral health condition.
Among children assessed with the Child and Adolescent Needs and Strengths (CANS) tool used by mental health service providers for children where social-emotional difficulties emerge, 89 percent were reported to have a history of trauma and only half reported having a stable caregiver in their lives.
Vermont at large struggles with a disproportionate amount of prenatal substance use, with the report signaling out prenatal alcohol use in particular. According to Building Bright Futures, "prenatal alcohol use... is one of Vermont's leading preventable causes of birth defects."
While opioid use has received a lot of attention in light of the ongoing opioid epidemic, Building Bright Futures found that the rate of infants born exposed to opioids in Vermont actually peaked five years ago and have since leveled off.
The report attributes this to Vermont's commitment to "ongoing systems of care for screening and diagnosis of substance use disorder in pregnancy" and to communities "working together to provide treatment and supportive care for these disorders."
For some time now, local organizations involved in social services and economic development in Franklin and Grand Isle counties have wrestled with a thin number of child care services.
According to a regional snapshot presented in the Building Bright Futures report, there were only 125 regulated child care programs within the region, compared to 148 regulated programs in 2017 and 186 regulated programs in 2015.
The quality of those programs have increased, however, with almost a third of the regulated programs in 2019 qualifying as "high quality" according to Vermont's Step Ahead Recognition System – or STARS.
Just shy of half of the regulated programs offered in Franklin and Grand Isle counties were also ranked according to the state's STARS criteria, and about 20 percent did not participate in STARS grading.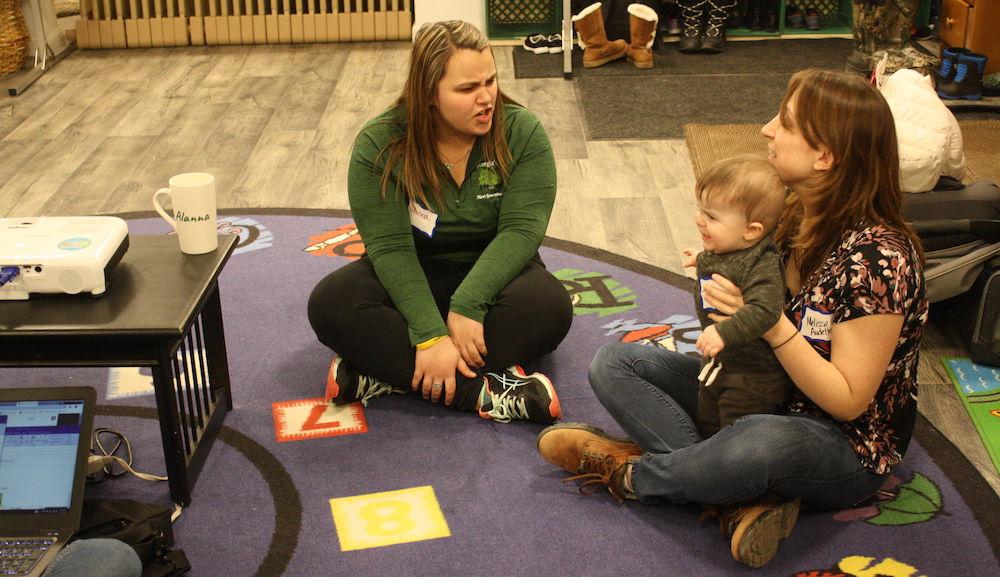 Community organizers have noticed the lack of child care in the region, signaling the region's lack of childcare as one of the "formidable four" barriers to employment.
The community members behind the Enosburgh Initiative spent entire meetings last spring dedicated to the shortage of child care options in Franklin County, with social workers pointing out that providers were moving out of the region, leaving for jobs with health care benefits or outright retiring altogether.
A shortage of childcare comes at a time when the region stands as one of the few places in Vermont where the population of children is at least holding steady in light of population losses elsewhere in Vermont.
According to the Building Bright Futures report, there were 5,907 children under the age of nine in Northwest Vermont, a population count deemed "consistent" with the population of 6,001 children reported for the region in 2012.
Statewide, the Building Bright Futures report estimates the average family of four – the classical "nuclear family – invests a fifth of their overall income in child care services.
In the Building Bright Futures report, organizations in Franklin and Grand Isle counties were labeled as leaders for servicing children, with the report writing families in the two counties "continue to trail blaze in areas of perinatal, early childhood and overall family mental health."
In the report, Building Bright Futures also writes that organizations in the two counties have also been successful in "working to reduce food insecurity, support early childhood development, and engage an active, motivated network of early care providers."
The result, according to the report, is a 15 percent drop in the amount of children living in poverty from 2017 and a 32 percent drop in childhood poverty from 2012.
Still, larger statewide trends identified in the report as barriers for childhood health have been acutely felt in Northwest Vermont, including the region's notable lack of affordable housing.
According to Building Bright Futures, "the cost and availability of housing is a significant challenge facing Vermont families," with more than half of households reporting they pay more than 30 percent of their income on rent.
"Stable housing is one key support to provide children with a positive environment to learn and grow," the report read.
At a forum detailing the challenges with affordable housing in Franklin County, politicians and both for-profit developers and nonprofit leaders agreed there was an acute lack of affordable housing within Northwest Vermont and that housing stock failed to keep pace with the region's population growth that, while still slow, easily outpaced most of Vermont.
During that forum, Northwest Regional Planning Commission director Catherine Dimitruk presented legislators with a report that found a rental market in Franklin County that would require the average renter earn almost $62,000 a year for their rent to be considered affordable.
In order for the average family of four to meet their basic needs in Vermont, the family would need to earn $84,736 annually in 2018.
Working full-time at minimum wage with two wage earners in a family would only earn a family $43,680 in Vermont, according to the report.
The amount of children under the age of nine-years-old in custody of the Dept. of Children and Families from Northwest Vermont has grown to 84, according to the report.
In a letter prefacing the report, Building Bright Futures' director Morgan Crossman described the report as a "snapshot of how we are doing" in caring for the state's youngest children.
"The well-being of children is an important way we can measure our success as a society," Crossman wrote. "Ensuring our optimal developmental outcomes and well-being for our youngest children is a vital role and can help us to grow a healthy economy and community."