Shake off the cabin fever and get away for a day without leaving the state. Head south to Waitsfield, a quintessential Vermont ski town, full of recreational activities and spots to grab an apres beer (or two).
According to the Waitsfield Town Plan, Waitsfield was founded in 1782 when Col. Benjamin Wait and the Honorable Roger Enos were granted a charter by the State of Vermont.
A long-time steward of public land, Waitsfield includes over 15,000 acres of wooded hills and valleys. The valley is home to the Mad River, a tributary of Winooski.
It's the kind of place where Christmas decor stays up all winter-long. The evergreen wreaths on shop front windows and string lights looped across the eaves of bed and breakfasts bring just as much joy in February as they do in December.
MORNING
Start your day in Waitsfield with breakfast from the Three Mountain Cafe on the Mad River Green.
Three Mountain Cafe, which came under new management in December, was started in 1998. Since then, it's been a community staple for coffee, baked goods and light lunches.
Indoor dining is closed at this time, but curbside service is easy and fast. Order online during the cafe's open hours — 7 a.m. to 2 p.m. everyday — and then grab you items from the table outside the front door.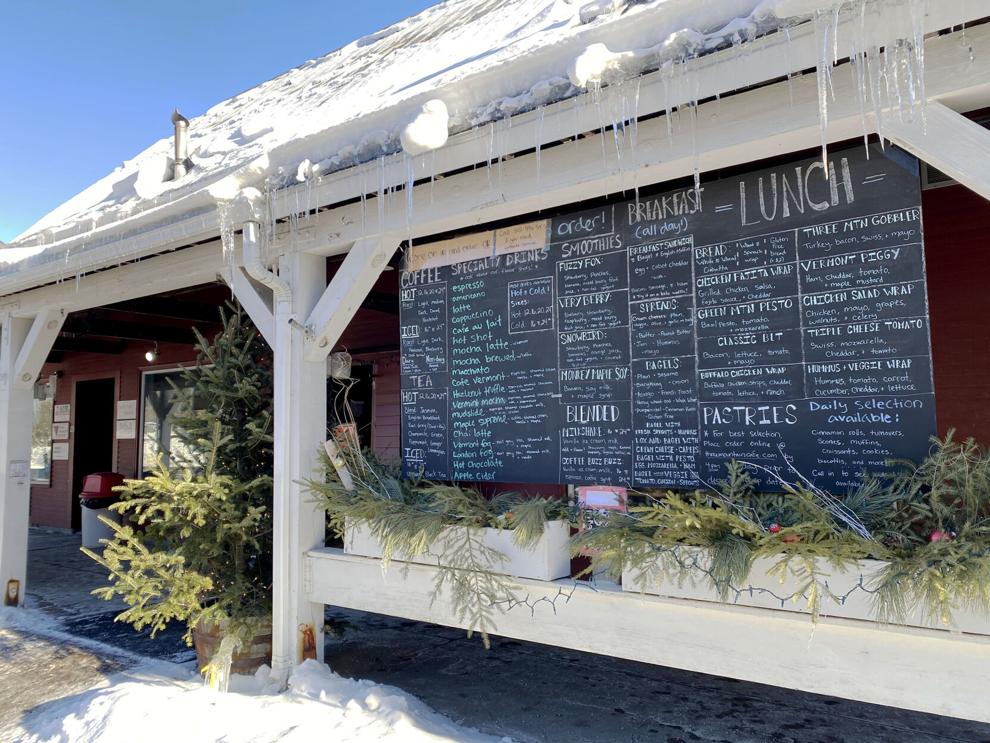 Under the ownership of Maggie Carr, the cafe's former general manager, Three Mountain Cafe's menu has so far stayed the same.
The breakfast sandwiches are simple and delicious, with a choice of added sausage, bacon or ham for $4.25. Add a sweet and freshly-baked blueberry muffin for $3. You can also order bagels and a tub of cream cheese — a perfect breakfast in the car or lunch later on the snowshoe trail.
Stick to a classic espresso drink, or treat yourself to the cafe's drink of the month, a Maple Cinnamon Black Tea Latte.
AFTERNOON
After breakfast head Clearwater Sports to pick-up all of your rental equipment needs. Since 1975, Clearwater has been the Mad River Valley's primary source for gear and guidance.
Be sure to call or email ahead of time to reserve snowshoes or alpine ski touring equipment. Clearwater also provides other outdoor gear essentials like headlamps, snow boots and microspikes for curbside pick-up.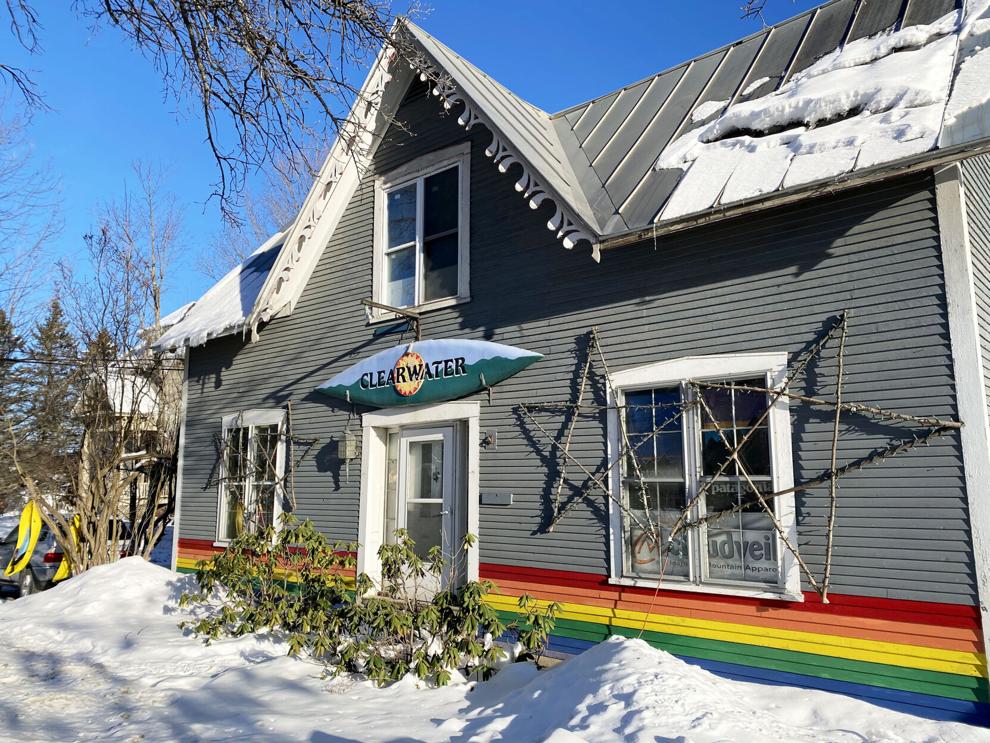 Though the shop has cancelled all of its guided tours this season due to COVID, staff members will still gladly whip out a map and point you in the right direction.
Get outside
If you aren't spending the day at Sugarbush Resort or Mad River Glen, two ski areas within a 10 minute drive from the center of town, check out the Mad River Valley's plethora of other recreational opportunities.
The Mad River Valley Trails are a watershed-wide network of trails maintained collaboratively by property owners, municipalities, the State of Vermont, the U.S. Forest Service and volunteer organizations. They require no trail-use fee.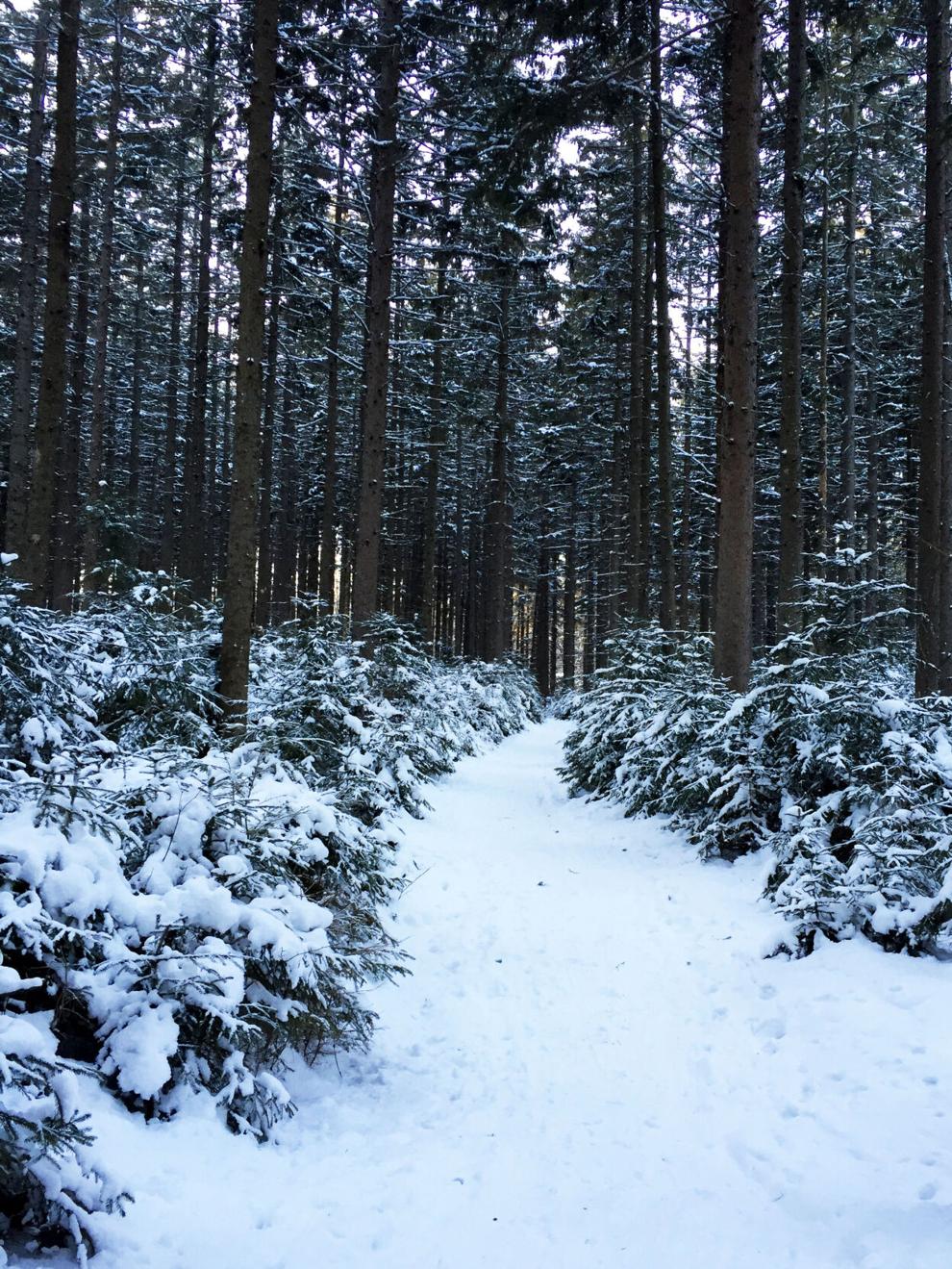 Take your snowshoes to the Howe Block in the Camel's Hump Town Forest. This 15.4-mile trail network is maintained by the mountain bike club, Mad River Riders and is rated moderate to advanced.
After parking near the trailhead on Tucker Hill Road, on foot you'll travel the Enchanted Forest Trail, which, lined with towering pine trees, causes it to live up to the beauty of its name.
At Howe Block, you'll gain elevation by traversing the edges of Dana and Kew Hills.
For an easier and shorter trail, try the 1.5-mile hike at Wu Ledges Town Forest. Though not as long, you'll still get a fantastic view. Here, the trail takes hikers to an outcrop of cliffs that looks out over the Mad River, Mill Brook and Green Mountains.
Go shopping
If recreating outside isn't up your alley, or you need to take a break and warm up your fingers, browse the shelves of Waitsifeld's shops for locally made goods and gifts.
Stop into the shops on Bridge Street — like The Green Closet, a resale clothing boutique or The Artisan's Gallery, full of paintings, jewelry and sculpture by local artists.
At the end of Bridge Street, there is of course, a covered bridge. Walk it from end to end for river views and to see why kids get a thrill from jumping off its ledge and into the water below in the summertime.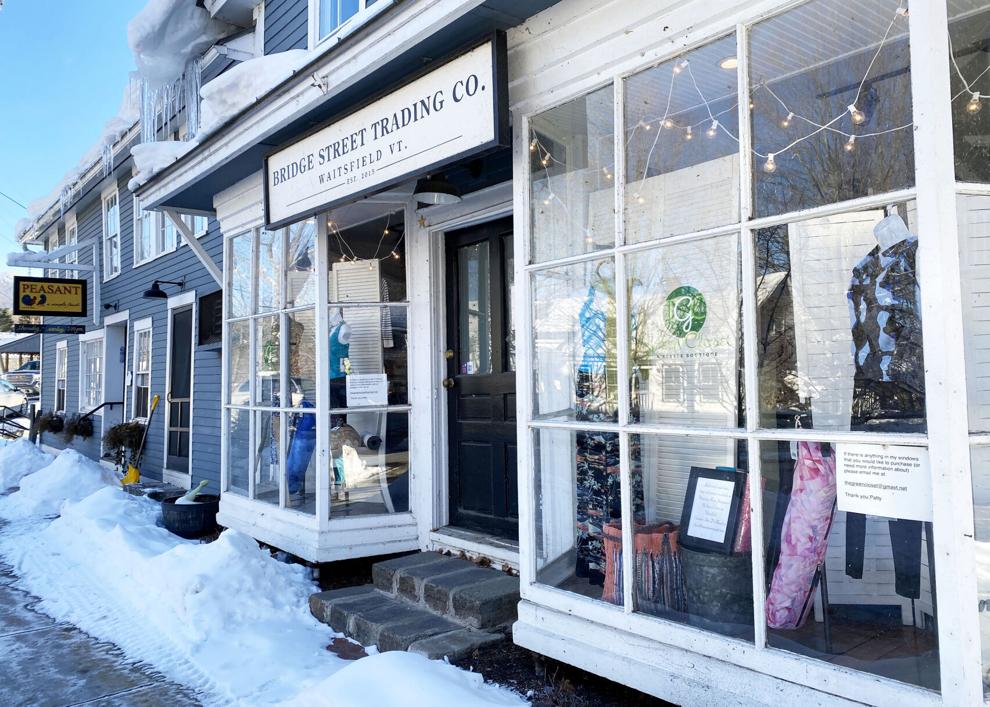 On Route 100 and just around the corner, visit Waitsfield Pottery and the Mad River Glass Gallery to find more work by local artists.
EVENING
Like most everywhere else, dining in Waitsfield has changed during the pandemic. Who knew we'd someday miss that hour-long wait for a table, standing at the crowded bar with your stomach growling and your legs craving a chair.
Worthy Burger Too, a local burger and craft beer spot located on the Mad River Green, is offering indoor dining and take out. Try the turkey burger: Stonewood Farms herbed turkey patty with bib lettuce, caramelized onions and garlic aioli.
The restaurant at the Hyde Away Inn is also taking reservations for indoor dining. With a focus on farm to table, its menu is full of comfort meals perfect for warming you up after a day spent outside. The bacon-wrapped meatloaf served with mashed potatoes and house vegetables will do just the trick.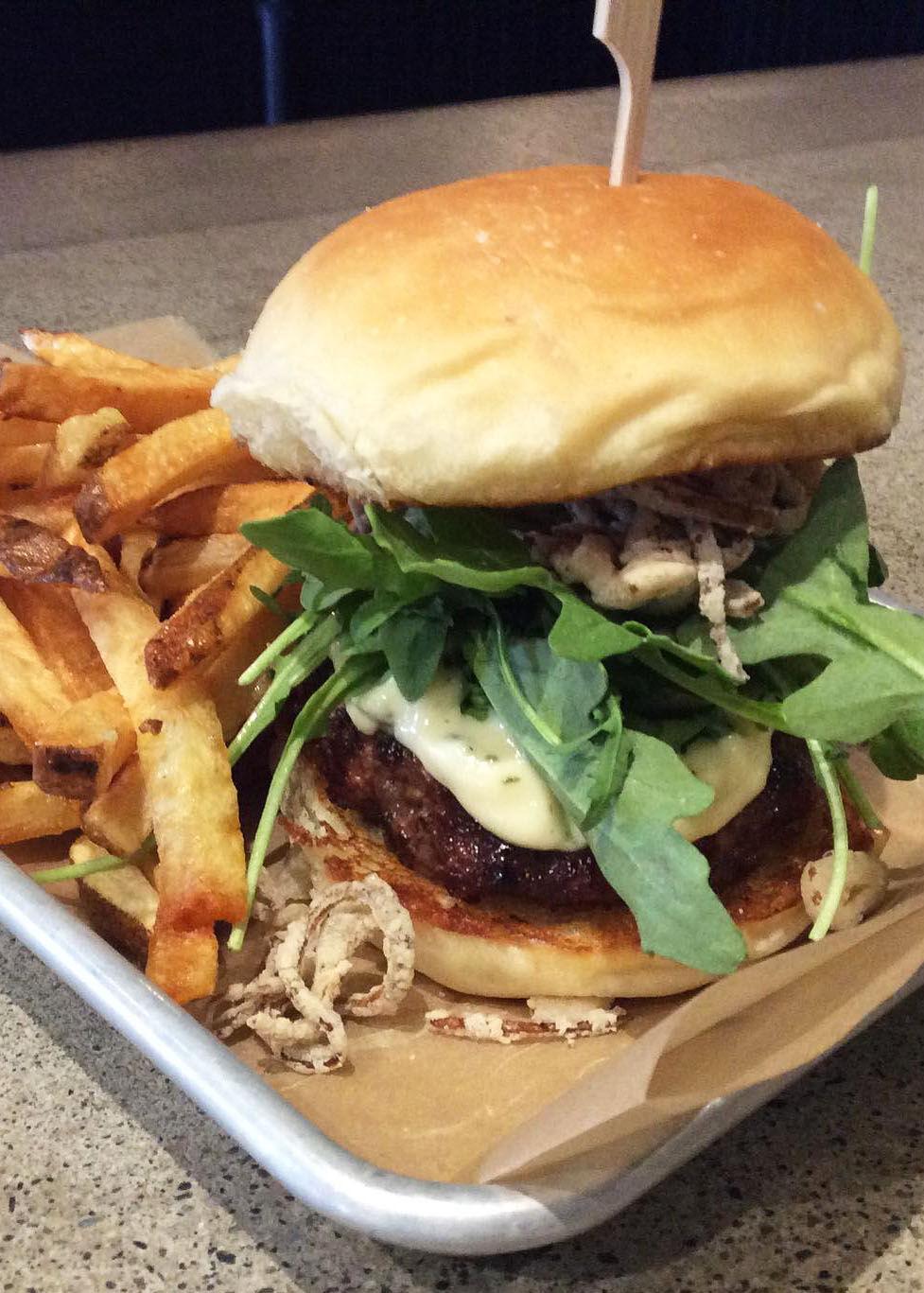 Waitsfield is also home to the original American Flatbread, which opened on the Lareau Farm in 1985. It's taking to-go orders only right now, so call anytime after 3:30 p.m. to place your order.
Before you head out of town, and make the long trek up Route 100 and the Interstate, stop into the drive-thru at Lawson's Finest Liquids to pick-up a four-pack of something you won't find at your local grocery store, like the Sugarhouse IPA or Scrag Mountain Pilsner.