This Weekend with Bridget is an extension of the What to do this weekend feature. Every week, she'll recommend a place she's recently discovered or a long-time favorite. Send her an email at bhigdon@orourkemediagroup.com.
---
This weekend's adventure: Stay close to home this weekend and visit and support your local bookstore. Then curl up at home and take a break from your screen by escaping into the pages of a new book. 
What to know: There are five local bookstores within a 15-30 minute drive of your house. While Phoenix Books in Essex is open for in-person browsing, its Burlington location is not. Phone ordering and curbside pickup are available at both. 
The Eloquent Page in St. Albans offers new and used selections and is selling books currently through an online store. The Flying Pig in Shelburne has plenty of staff recommendations and is offering help with e-books. 
My experience: I am an unabashed reader all-year long, and while I like my "beach reads," there's something even more satisfying about finding refuge in a book when the days grow colder and shorter. 
I made a quick trip to the Crow Bookshop in Burlington one evening after work this week and found the place neat and quiet. The shop is one of my favorites — with its rolling ladders, large windows and wood-paneled walls. 
Crow offers new and used books and is open seven days a week and until 9 p.m. on both Saturday and Sunday. 
I walked out with "Fates and Furies" a 2015 novel by Lauren Groff which was a finalist for the National Book Award and a used copy of "Time and Tides," a 1992 novel by the Irish writer Edna O'Brien.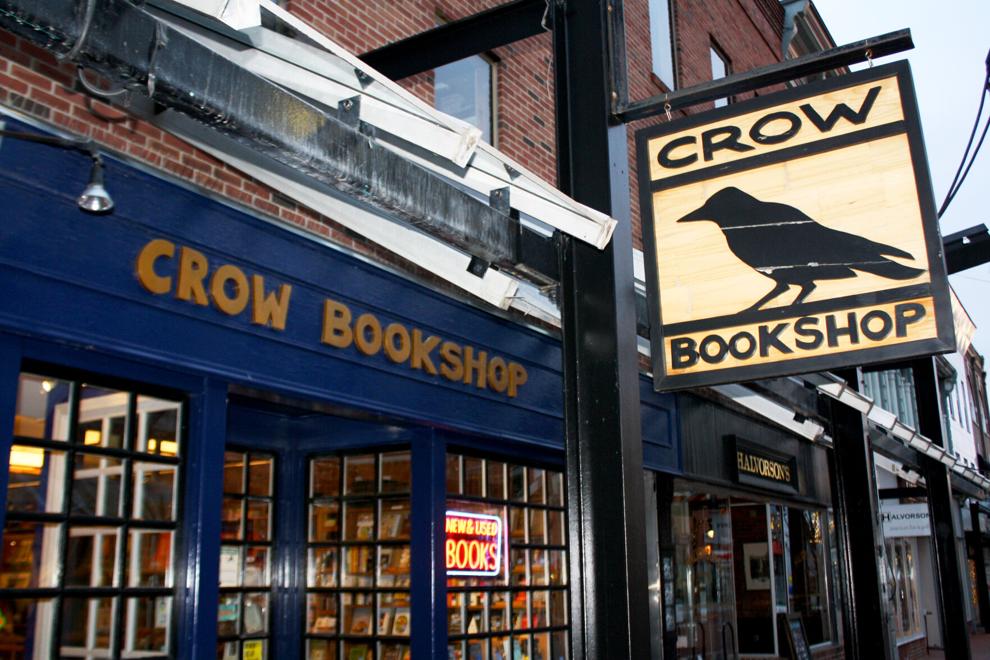 New releases: While those two older works caught my eye, there are plenty of new releases that might peak your interest. President Barack Obama's new memoir, "A Promised Land" was released this week and Zadie Smith's powerful essay collection "Intimations" is now in paperback. 
Fall back in love with a classic: I find the holiday season to be a wonderful time for re-reading Louisa May Alcott's "Little Women." Maybe during your smaller Thanksgiving this year, you can start reading the Harry Potter series to your kids. 
Read a Vermont author: Might I suggest the historical short stories of Megan Mayhew Bergman? Or the suspense novels of Jennifer McMahon? Read recipes developed and tested by Vermont's Tracey Medeiros. 
Slow down: The holiday season is typically a time of hustle and bustle, of extensive to-do lists and places to go and people to see. But the pandemic is forcing us all, whether we like it or not, to slow down. So mask up and head to your local bookstore, and then go home and make yourself a mug of tea or coffee, or pour yourself a glass of wine, and start turning those pages.  
What are you reading right now? Let me know in the comments.