WINOOSKI — Most days, the rhythmic cadence of an audiobook fills Emily Eden's kitchen as she stirs a pot of Moroccan stew or sweet potato gnocchi.
Eden, a resident of Winooski, is the owner of Emily's Home Cooking, a personal chef service that offers global comfort food and customized party menus prepared with Vermont ingredients.
She says being nestled in Winooski is perfect, because she can easily serve clients in Burlington and northern Chittenden County.
If being an entrepreneur doesn't keep her busy enough, she's also the chef-owner of the kitchen at Momo's Market in Burlington's Old North End.
Even though she never studied cooking professionally, she's a life-long Vermonter who grew up raising chickens and growing vegetables.
"Cooking is a way for us to share in the commonality of everyone," she said. "It shouldn't be an elite thing because enjoying food is so good for your mental health."
Staff Writer Bridget Higdon spoke with Eden about the origins of Emily's Home Cooking and about how she hopes it will grow.
Q: When did you start the business? How does it work?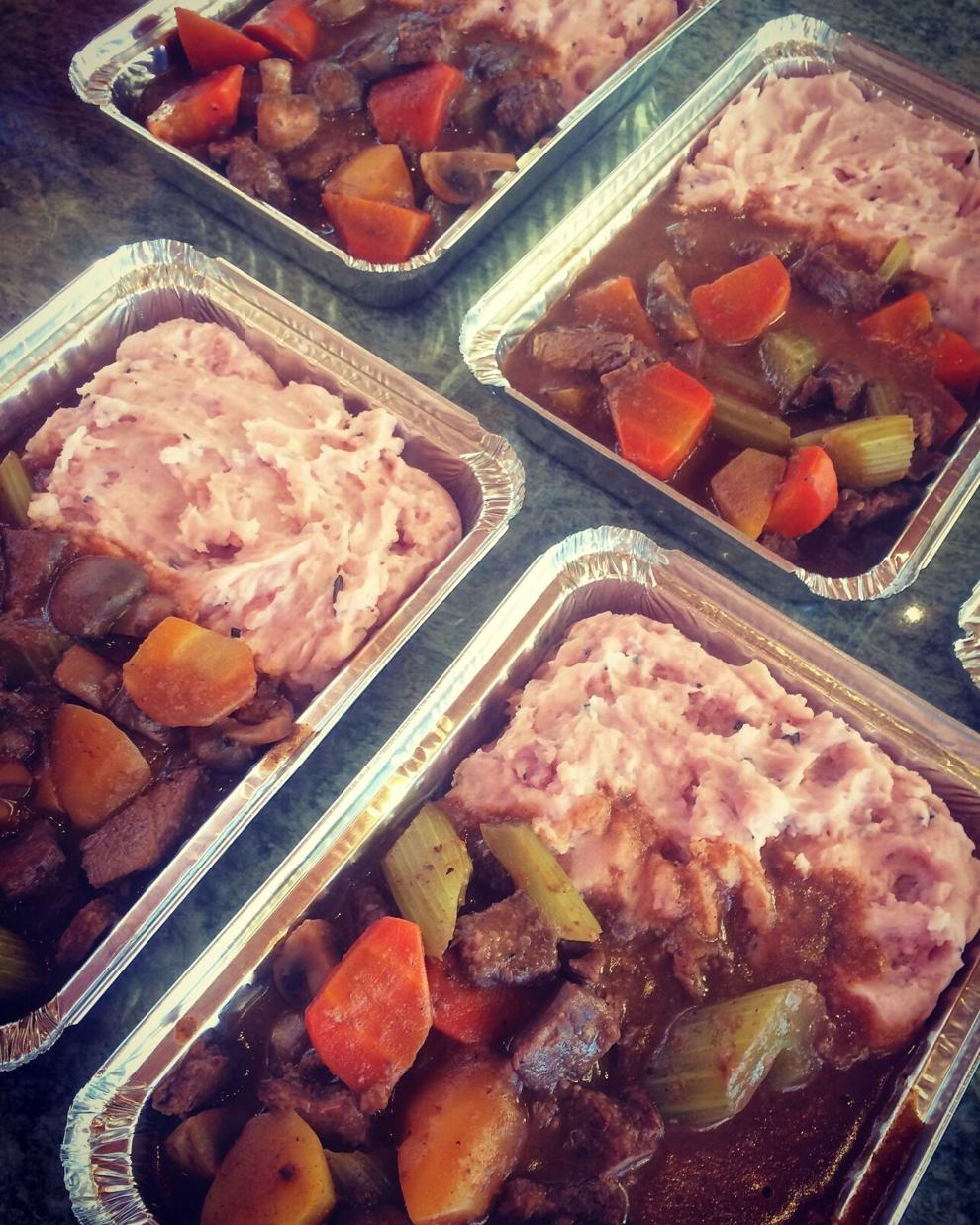 A: It's about 10 years old. I was working as a prep cook at Leunigs in Burlington part-time and also nannying part-time.
When I was writing my business plan, I realized there was a name for what I wanted to do — it's called being a personal chef. In my mind, it's a combination of a cook and a nanny where I go to someone's house and help them while they do other things in their life.
I kind of felt I had invented the concept because personal chefs aren't very common, or weren't then in this part of the country.
I have a menu, and I also do customizable menus. Before the pandemic, I cooked in my client's home and filled their freezer with three heatable dinners that aren't individually-priced like at the grocery store or full of mystery elements and all those things.
Q: How many clients can you accommodate at a time?
A: It fluctuates a lot, as my busy season is the inverse of restaurants. I tend to be less busy during the summer and much busier in the winter. In addition, once I serve a client, I typically don't see them again for a while because my service will set them up with meals for a while.
Q: Are you offering a special holiday menu?
A: I've had a special holiday menu for a few years, where I tried to help people who want to have a few extra sides on the table that they didn't have to think about.
For Thanksgiving, I made a whole bunch of veggie sides and a couple kinds of pies I also included free delivery because right now that's a real draw for people who are trying to stay safe at home.
Q: What is your favorite thing to cook?
A: I am a big fan of roasted vegetables, and also homey things that are a little bit cultural like gnocchi.
Q: What is next for the business? Do you have any new plans or goals?
A: I'm learning to make condiments and have started selling them under the Emily's Home Cooking brand at Mamajuana Cafe in Burlington's Old North End.
I really love making fruit condiments. I want to be able to transform some of the bounty of all of the fruit around here into mustard for cheese plates and jams. That's the next expansion I'm looking forward to.